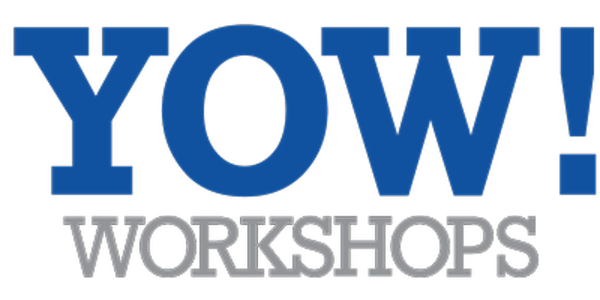 YOW! Depthfirst Workshop - Singapore - Michael Nygard, Architecture Without...
Location
Cliftons Singapore
Level 11, 108 Robinson Road
Singapore, 068900
Singapore
Refund policy
Refunds up to 30 days before event
Sales Have Ended
Ticket sales have ended
We have unfortunately sold out. Please add your email to our waitlist for notifications if additional tickets are made available. For further enquiries, please email info@yowconference.com
Description
YO

W! DepthFirst Workshop
Continuous Delivery Fundamentals with Michael Nygard
Architecture plans in enterprises tend to resemble late-night infomercials. First, you see a person or system that seems incapable of survival—a situation that can be immediately rectified if you just buy into the product. (One popular infomercial shows incompetent people mangling tomatoes transitioning into Ginsu-wielding sous chefs; the architecture pitch starts with hideous complexity then moves to clean orthogonal box diagrams.) Operators are always standing by.
Real architecture never reaches that blissful end state. Something always interrupts the program: businesses change, technology changes, or funding dries up. What would happen if you did reach the end state, anyway? Is IT in the company done? Of course not.
The truth is that there is no end state. We must all learn to build systems that evolve and grow. We need to stop aiming for the end state and understand that change is continuous. We cannot predict the details, but we can learn the general patterns.
Michael Nygard demonstrates how to design and architect systems that admit change—bending and flexing through time. Using a blend of information architecture, technical architecture, and some process change, Michael walks you through examples of rigid systems to show how to transform them into more maneuverable architecture.
This workshop includes both teaching and hands-on design sessions. Design sessions will be paper and whiteboard work in small groups. You'll work on real problems drawn from a variety of industries. If you're a developer or architect working with medium to large architectures and building applications in the context of existing systems or transitioning to new systems, this is the tutorial for you.
Workshop Schedule
8:30 – 9:00 am
Registration and arrival tea/coffee
9:00am
Workshop begins
10:30 - 10:55 am
Morning Tea (included)
12:30 - 1:25 pm
Lunch (included)
3:15 - 3:30 pm
Afternoon Tea (included)
5:00 pm
Workshop ends
Please note times may vary at the workshop facilitator's discretion.
Prerequisite knowledge
Familiarity with basic architecture principles, such as system boundary and separation of concerns
What To Bring
Participants are required to bring a suitable development machine (portable) with some diagramming software for working through the exercises.

About The Facilitator: Michael Nygard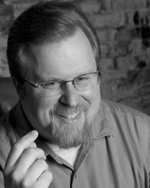 Michael Nygard is the Vice President of Customer Solutions at Cognitect. Mike is the author of Release It!, and a contributor to Beautiful Architecture. Mike focuses on highly-available and scalable commerce systems but can often be found coding, writing, speaking, or thinking about how the Universe works.
Mike's most recent projects at Cognitect include designing an architecture for an online P2P lending platform, advising one of the world's largest financial services firms on their overall software direction, and designing a software defined data center for another financial services firm.
Mike's background includes re-engineering and operating some of the most prominent -- and busiest -- web properties in the world, including Best Buy, American Airlines and Hyatt. Mike also architected the software used to process 60% of all school photos in the US. Mike wrote the original control software for the infrared astronomy instruments at the Keck Telescope in Hawaii and programmed ground-based GPS systems for the USAF.
.
ALSO COMING SOON!

YOW! SINGAPORE
YOW! Singapore returns to Singapore for its second conference this September! The one day conference brings International Software Experts from around the world. Discover the latest trends in development and delivery and network with fellow developers.

BUSINESS AGILITY CONFERENCE | 24-25 September
Business Agility Conference is 2½ days of authentic short stories and facilitated deep dives on business agility; focusing on organisational design, market disruption and product innovation, agile outside IT and next-gen leadership. Call for presentations open until 30 June.
YOW! CTO SUMMIT 2018
Taking place in Melbourne, Sydney and for the first time, Brisbane, YOW! CTO Summit is an opportunity to share the challenge and experience of engineering leadership with your peers. Join fellow CTO's and Engineering Leaders as they present their experiences and discuss solutions to culture, leadership, product and technology strategy and its role in the business. Call for presentations open until 19 October.
Brisbane 26 Nov | Sydney 28 Nov | Melbourne 5 Dec
YOW! 2018 CONFERENCE
Taking place in Melbourne, Brisbane and Sydney, this is YOW!'s signature and biggest event of the year. Last year over 2,000 Developers and IT Professionals attended the conference and workshop.
Sydney 29-30 Nov | Brisbane 3-4 Dec | Melbourne 6-7 Dec
---
Group tickets and Sponsorship
Please email info@yowconference.com if you'd like to purchase group tickets.
Contact the sponsorship team to request a copy of our sponsorship package or for more details on how we can tailor a specific package for your needs.
Transfer, Cancellation and Refunds
Please see our full terms and conditions.
For more information, visit yowconference.com.au or contact info@yowconference.com