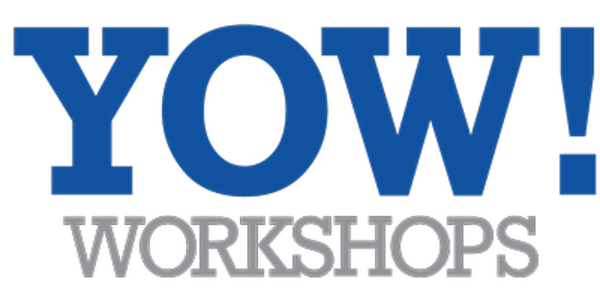 YOW! Depthfirst Workshop - Singapore - Jeff Patton, Passionate Product Owne...
Location
Cliftons Singapore
Level 11, 108 Robinson Road
Singapore, 068900
Singapore
Refund policy
Refunds up to 30 days before event
Sales Have Ended
Ticket sales have ended
We have unfortunately sold out. Please add your email to our waitlist for notifications if additional tickets are made available. For further enquiries, please email info@yowconference.com
Description
YO

W! DepthFirst Workshop
Passionate Product Ownership:
A Certified Scrum Product Ownership Workshop with Jeff Patton
Product Ownership is hard! If you're working as a product owner in an Agile team, you already know this is the toughest and most critical role in a successful product organization. If you're a UX practitioner, senior engineer, or marketing professional in your organization, it may seem like adopting Scrum or Agile development has stripped away your ability to contribute as a product decision maker.
If you're adopting an Agile approach, your organization may be struggling with bloated backlogs that aren't well understood, stressful planning meetings that last too long and fail to get at details needed to deliver predictably, a nagging feeling that you're building the wrong thing, a lack of time to work with customers and users, chronically late delivery, and frustrated business stakeholders...There's hope!
The Passionate Product Ownership workshop takes on the bad assumptions and bad practices that often emerge from overly simplistic approaches to agile development and Scrum. Jeff Patton will leverage his past product leadership experience, and years of coaching product teams to teach an effective product ownership strategy.
Learning Outcome
In this workshop you will learn about the role of the Product Owner and an effective product owner strategy that:
Positions product owners as collaborative leaders that leverage a team to get their work done;
Relies on active participation from UX practitioners, lead engineers, business analysts, marketing professionals and others;
Complements solid Agile delivery practice with effective Product Discovery practice to design and validate product ideas faster;
Incorporates good product management thinking, design thinking, lean startup thinking, and lean UX thinking;
Leverages emergent collaborative design practices like Story Mapping, Persona Sketching, and Design Sketching;
Focuses product ownership on the goal of maximizing successful product outcomes in the market.
Target Audience
This workshop isn't just for product owners to learn about their role and responsibilities in Scrum. It's for a broader audience that includes UX practitioners, Business Analysts, Lead Developers and Engineers and Scrum Masters.
Workshop Schedule
8:30 – 9:00 am
Registration and arrival tea/coffee
9:00am
Workshop begins
10:30 - 10:55 am
Morning Tea (included)
12:30 - 1:25 pm
Lunch (included)
3:15 - 3:30 pm
Afternoon Tea (included)
5:00 pm
Workshop ends
Please note times may vary at the workshop facilitator's discretion.
About The Facilitator: Jeff Patton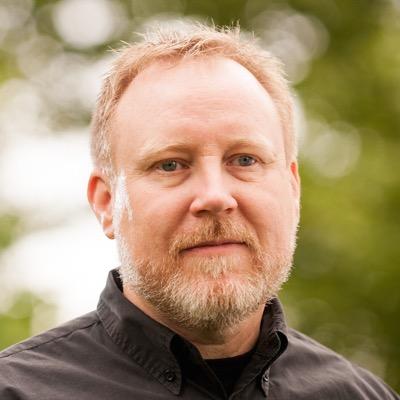 Jeff Patton is highly regarded in the Agile community for his work around experience and product design. Jeff helps organisations improve the way they work to build products they're proud of. Where many development processes focus on delivery speed and efficiency, Jeff balances those concerns with the need for building products that deliver exceptional value and marketplace success. To do this he teaches a blend of thinking and process styles including solid product management, agile development, design thinking, lean startup, lean user experience, and raw pragmatism.

Jeff has filled almost all roles in software development from lead engineer to UI designer. His product leadership career spans 20 plus years and a wide variety of products from on-line aircraft parts ordering to electronic medical records. He's known as the person who created and popularised Story Mapping, a user-centric approach to working with agile user stories. Jeff was an early thought leader on blending agile and UX practice. His current articles, essays, and presentations can be found at www.jpattonassociates.com. His writing and recorded talks appear in StickyMinds.com, Better Software Magazine, IEEE Software, InfoQ, Alistair Cockburn's Book Crystal Clear, and his best-selling book, User Story Mapping. Jeff was recognised for outstanding contributions to Agile Development by the Agile Alliance in 2007 with the Gordon Pask Award. He is a Scrum Alliance Certified Scrum Trainer (CST).
---
ALSO COMING SOON!

YOW! SINGAPORE
YOW! Singapore returns to Singapore for its second conference this September! The one day conference brings International Software Experts from around the world. Discover the latest trends in development and delivery and network with fellow developers.

BUSINESS AGILITY CONFERENCE | 24-25 September
Business Agility Conference is 2½ days of authentic short stories and facilitated deep dives on business agility; focusing on organisational design, market disruption and product innovation, agile outside IT and next-gen leadership. Call for presentations open until 30 June.
YOW! CTO SUMMIT 2018
Taking place in Melbourne, Sydney and for the first time, Brisbane, YOW! CTO Summit is an opportunity to share the challenge and experience of engineering leadership with your peers. Join fellow CTO's and Engineering Leaders as they present their experiences and discuss solutions to culture, leadership, product and technology strategy and its role in the business. Call for presentations open until 19 October.
Brisbane 26 Nov | Sydney 28 Nov | Melbourne 5 Dec
YOW! 2018 CONFERENCE
Taking place in Melbourne, Brisbane and Sydney, this is YOW!'s signature and biggest event of the year. Last year over 2,000 Developers and IT Professionals attended the conference and workshop.
Sydney 29-30 Nov | Brisbane 3-4 Dec | Melbourne 6-7 Dec
---
Group tickets and Sponsorship
Please email info@yowconference.com if you'd like to purchase group tickets.
Contact the sponsorship team to request a copy of our sponsorship package or for more details on how we can tailor a specific package for your needs.
Transfer, Cancellation and Refunds
Please see our full terms and conditions.
For more information, visit yowconference.com.au or contact info@yowconference.com