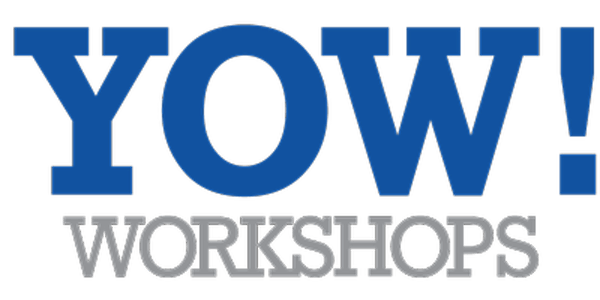 YOW! Depthfirst Workshop - Singapore - Gojko Adzic, Serverless Apps with AW...
Location
Cliftons Singapore
Level 11, 108 Robinson Road
Singapore, 068900
Singapore
Refund policy
Refunds up to 30 days before event
Sales Have Ended
Ticket sales have ended
We have unfortunately sold out. Please add your email to our waitlist for notifications if additional tickets are made available. For further enquiries, please email info@yowconference.com
Description
YOW! DepthFirst Workshop
Serverless Apps with AWS Lambda with Gojko Adzic
This is a practical workshop for developers and architects that want to take advantage of the latest trends in cloud computing: serverless apps and cloud functions. Through hands-on exercises and teamwork, you'll learn about using AWS Lambda and API Gateway to create responsive event-driven micro-services, auto-scaling web APIs, and high-performance web sites. By the end of the workshop, you will create a useful real-world serverless application, exploring the typical architectural patterns.
Serverless platforms significantly reduce the cost of running high-performance web sites and API services in the cloud, but with a major impact on architecture, these services also require teams to re-think how to approach sessions, storage, authorization and testing.
The author of the workshop is Gojko Adzic, a key contributor to Claudia.js, a popular open-source deployment tool for AWS Lambda.
Workshop Schedule
8:30 – 9:00 am
Registration and arrival tea/coffee
9:00am
Workshop begins
10:30 - 10:55 am
Morning Tea (included)
12:30 - 1:25 pm
Lunch (included)
3:15 - 3:30 pm
Afternoon Tea (included)
5:00 pm
Workshop ends
Please note times may vary at the workshop facilitator's discretion.
Learning Outcome
Use AWS Lambda and API Gateway
Perform file conversion, image serving, connecting to third-party APIs and managing sessions with serverless architectures
Design scalable, high-performance web sites with single-page apps backed by cloud APIs
Get the most out of AWS integrations (AWS Cognito and AWS IoT Gateway)
Identify how serverless architecture impacts testing, monitoring and deployments
Run A/B tests easily and operate multiple versions of your system cheaply by learning best practice
Start converting monolithic applications to cloud functions
Use Amazon Serverless Application Model (SAM) and Claudia.js to deploy Lambda functions
Target Audience
Anyone interested in using using AWS Lambda and API Gateway to create responsive event-driven micro-services, auto-scaling web APIs, and high-performance web sites.
Prerequisite
Working knowledge of JavaScript. The tools and techniques you'll learn about will apply for any programming language, but the coding examples will be in JavaScript/Node.js to keep things simple and make it easy for everyone to follow regardless of their primary platform. You don't need expert level knowledge of JavaScript, but you should be comfortable writing simple functions and flows. You don't need prior experience with AWS services, but this would definitely be useful.
An Amazon Web Services account (free tier accounts are also OK, you can register at https://aws.amazon.com)
What To Bring
Laptop with charger
Internet connection
About the Speaker: Gojko Adzic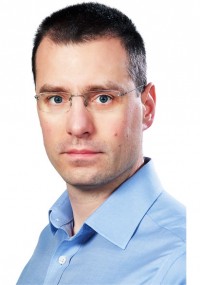 Gojko Adzic is a partner at Neuri Consulting LLP. He is the winner of the 2016 European Software Testing Outstanding Achievement Award, and the 2011 Most Influential Agile Testing Professional Award. Gojko's book Specification by Example won the Jolt Award for the best book of 2012, and his blog won the UK Agile Award for the best online publication in 2010.
Gojko is a frequent speaker at software development conferences and one of the authors of MindMup and Claudia.js.
As a consultant, Gojko has helped companies around the world improve their software delivery, from some of the largest financial institutions to small innovative startups. Gojko specialises in are agile and lean quality improvement, in particular impact mapping, agile testing, specification by example and behaviour driven development.
---
ALSO COMING SOON!

YOW! SINGAPORE
YOW! Singapore returns to Singapore for its second conference this September! The one day conference brings International Software Experts from around the world. Discover the latest trends in development and delivery and network with fellow developers.

BUSINESS AGILITY CONFERENCE | 24-25 September
Business Agility Conference is 2½ days of authentic short stories and facilitated deep dives on business agility; focusing on organisational design, market disruption and product innovation, agile outside IT and next-gen leadership. Call for presentations open until 30 June.
YOW! CTO SUMMIT 2018
Taking place in Melbourne, Sydney and for the first time, Brisbane, YOW! CTO Summit is an opportunity to share the challenge and experience of engineering leadership with your peers. Join fellow CTO's and Engineering Leaders as they present their experiences and discuss solutions to culture, leadership, product and technology strategy and its role in the business. Call for presentations open until 19 October.
Brisbane 26 Nov | Sydney 28 Nov | Melbourne 5 Dec
YOW! 2018 CONFERENCE
Taking place in Melbourne, Brisbane and Sydney, this is YOW!'s signature and biggest event of the year. Last year over 2,000 Developers and IT Professionals attended the conference and workshop.
Sydney 29-30 Nov | Brisbane 3-4 Dec | Melbourne 6-7 Dec
---
Group tickets and Sponsorship
Please email info@yowconference.com if you'd like to purchase group tickets.
Contact the sponsorship team to request a copy of our sponsorship package or for more details on how we can tailor a specific package for your needs.
Transfer, Cancellation and Refunds
Please see our full terms and conditions.
For more information, visit yowconference.com.au or contact info@yowconference.com