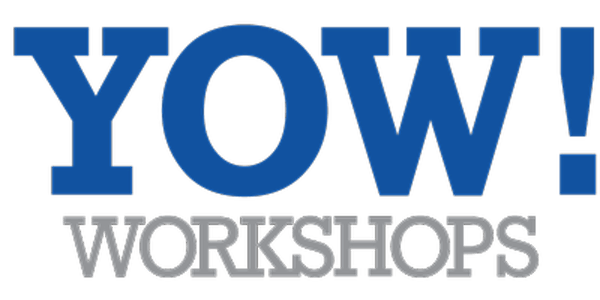 YOW! Depthfirst Workshop - Singapore - Gojko Adzic, Impact Mapping - Sept 1...
Location
Cliftons Singapore
Level 11, 108 Robinson Road
Singapore, 068900
Singapore
Refund policy
Refunds up to 30 days before event
Sales Have Ended
Ticket sales have ended
We have unfortunately sold out. Please add your email to our waitlist for notifications if additional tickets are made available. For further enquiries, please email info@yowconference.com
Description
YOW! DepthFirst Workshop
Impact Mapping with Gojko Adzic
Have you struggled to split user stories into small but valuable chunks? Do you have problems prioritising stories or getting a commitment from business stakeholders on what they want to achieve? Do you have issues deciding when a story is done or how many other stories you really need to achieve a business objective? Are you managing large amounts of stories that are problematic to estimate, prioritise or plan for? If so, join this interactive workshop and bring your product owners and business sponsors to learn how to get the most out of user stories.
The participants of this interactive workshop learn about the basics of Impact Mapping, and try it out in practice on several realistic examples to understand the key facilitation techniques and learn how to run and apply Impact Mapping sessions in their organisations.
Impact Mapping is a strategic planning technique that helps organisations manage flexible roadmaps for iterative delivery, by clearly communicating assumptions, helping teams align their activities with overall business objectives and make better delivery decisions. Impact mapping can help you build products and deliver projects that make an impact, not just ship software.
"I had the fortunate experience of attending Gojko Adzic's workshop at Booster 2014 on improving user stories. I must say, that for me it was more like 'radically rethinking the way you're doing user stories'" Ørjan Taule
"Clearly loads of insight and value + well worth doing" - Rory MacDonald
"Enjoyable, interesting and useful course with engaging teacher", Morven Ramsay
"Engaging, informative and energizing - it's a must", Rob Malcom
"Thought provoking! Inspired to try and implement the ideas in my team", Gavin Bussey
"Amazing, totally reshapes my mind about user stories", Ben Hughes, Equinox IT
Key Learning Points

Fight a huge backlog with 500 crap stories
Prioritise with multiple competing stakeholders
Avoid a user story stream of consciousness and create a big picture for prioritisation
Establish a good reporting structure on outcomes rather than just monitoring velocity and activity
Get agreement from the whole team and the business sponsors about which user stories are useful and which are just noise
Enable business sponsors to benefit from flexible scope and avoid water-scrum-fall
Effectively prioritise based on value
Avoid pet features
Run impact mapping sessions
Intended Audience
This is a seminar for a broad audience of anyone involved in iterative (agile/lean/scrum/kanban) delivery with user stories:
Business sponsors will learn how to ensure their organisation benefits more from agile team delivery capability, and how to steer product management and delivery better to achieve strategic goals faster.
Analysts and Product owners will learn how to link between business sponsors and teams more effectively, how to select and prioritise stories and features to achieve better impacts
Developers and testers will learn how to engage with business stakeholders and product owners to get better direction and focus delivery on things that really matter
In order to attend the workshop, you should already have a basic knowledge of iterative delivery methods and a at least some experience of working in a Scrum, XP or Kanban-like delivery.
To get the most out of this workshop, you should have a relatively senior role, from a technical or business perspective.
Workshop Requirements
Laptop with wifi-internet access.
An internet connection
Workshop Schedule
8:30 – 9:00 am
Registration and arrival tea/coffee
9:00am
Workshop begins
10:30 - 10:55 am
Morning Tea (included)
12:30 - 1:25 pm
Lunch (included)
3:15 - 3:30 pm
Afternoon Tea (included)
5:00 pm
Workshop ends
Please note times may vary at the workshop facilitator's discretion.
About the Speaker: Gojko Adzic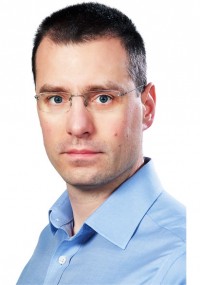 Gojko Adzic is a partner at Neuri Consulting LLP. He is the winner of the 2016 European Software Testing Outstanding Achievement Award, and the 2011 Most Influential Agile Testing Professional Award. Gojko's book Specification by Example won the Jolt Award for the best book of 2012, and his blog won the UK Agile Award for the best online publication in 2010.
Gojko is a frequent speaker at software development conferences and one of the authors of MindMup and Claudia.js.
As a consultant, Gojko has helped companies around the world improve their software delivery, from some of the largest financial institutions to small innovative startups. Gojko specialises in are agile and lean quality improvement, in particular impact mapping, agile testing, specification by example and behaviour driven development.
---
ALSO COMING SOON!

YOW! SINGAPORE
YOW! Singapore returns to Singapore for its second conference this September! The one day conference brings International Software Experts from around the world. Discover the latest trends in development and delivery and network with fellow developers.

BUSINESS AGILITY CONFERENCE | 24-25 September
Business Agility Conference is 2½ days of authentic short stories and facilitated deep dives on business agility; focusing on organisational design, market disruption and product innovation, agile outside IT and next-gen leadership. Call for presentations open until 30 June.
YOW! CTO SUMMIT 2018
Taking place in Melbourne, Sydney and for the first time, Brisbane, YOW! CTO Summit is an opportunity to share the challenge and experience of engineering leadership with your peers. Join fellow CTO's and Engineering Leaders as they present their experiences and discuss solutions to culture, leadership, product and technology strategy and its role in the business. Call for presentations open until 19 October.
Brisbane 26 Nov | Sydney 28 Nov | Melbourne 5 Dec
YOW! 2018 CONFERENCE
Taking place in Melbourne, Brisbane and Sydney, this is YOW!'s signature and biggest event of the year. Last year over 2,000 Developers and IT Professionals attended the conference and workshop.
Sydney 29-30 Nov | Brisbane 3-4 Dec | Melbourne 6-7 Dec
---
Group tickets and Sponsorship
Please email info@yowconference.com if you'd like to purchase group tickets.
Contact the sponsorship team to request a copy of our sponsorship package or for more details on how we can tailor a specific package for your needs.
Transfer, Cancellation and Refunds
Please see our full terms and conditions.
For more information, visit yowconference.com.au or contact info@yowconference.com