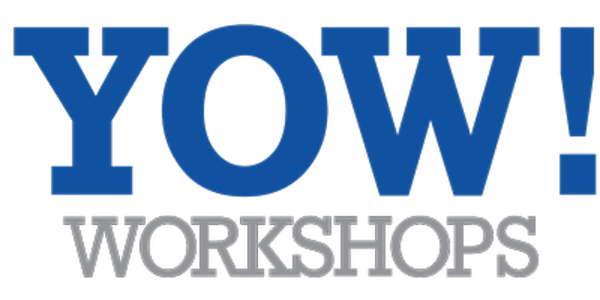 YOW! Depthfirst Workshop - Perth - Heidi Helfand, Dynamic Reteaming at Fast...
Location
Bankwest Place
Raine Square, 300 Murray Street
Perth, WA 6000
Australia
Refund policy
Refunds up to 30 days before event
Sales Have Ended
Ticket sales have ended
We have unfortunately sold out. Please add your email to our waitlist for notifications if additional tickets are made available. For further enquiries, please email info@yowconference.com
Description
YOW! DepthFirst Workshop
Dynamic Reteaming at Fast-Growing Companies with Heidi Helfand
Team change is inevitable, especially when your company is hiring like crazy and doubling in size. Your teams might grow and split. 20 people might arrive in one day. What feels like "tectonic shifts" happen as you morph structurally in an attempt to refocus work and people. How can we bring a humanistic stance to this dynamic reteaming? How can the people be empowered to own their own team changes? How do you integrate the new people in without losing your sense of "culture?" We will explore questions like these with an interactive format. Along the way, I'll share case studies from 3 successful startups I've been a part for nearly 20 years.
Workshop Schedule
8:30 – 9:00 am
Registration and arrival tea/coffee
9:00am
Workshop begins
10:30 - 10:55 am
Morning Tea (included)
12:30 - 1:25 pm
Lunch (included)
3:15 - 3:30 pm
Afternoon Tea (included)
5:00 pm
Workshop ends
Please note times may vary at the workshop facilitator's discretion.
Learning Outcome
Learn patterns of team change including: isolation, one by one, grow and split, and load balancing.
Experience what it's like to let people choose their own teams.
Analyze your current situation with ecocycle and panarchy tools.
Determine a strategy for dealing with the "how do we maintain our culture" question as your company grows.
Analyze reteaming problem sets to determine how you would approach solving them.
Learn tactics to help your teams gel and get up to speed after they change.
Target Audience
Anyone interested in how to manage teams and change in growing organisations.
What To Bring
Laptop with charger
Internet connection
About The Facilitator: Heidi Helfand
Heidi brings a practitioner approach with 17 years coaching and influencing cross-functional teams. She is currently Director of Engineering Excellence at Procore Technologies in Carpinteria, California. Prior to that, she was an early employee at two highly successful startups from roughly 10 team members to 700. The first was ExpertCity, Inc. (acquired by CitrixOnline) where she was on the development team that invented GoToMyPC, GoToMeeting and GoToWebinar. After that she was Principal Agile Coach at AppFolio, Inc., a SAAS workflow software company that went public in 2015.


Venue and F&B Sponsor

---
ALSO COMING SOON!
YOW! PERTH | 5-6 September
Join us once again as we bring cutting edge content to the West Coast at YOW! Perth and be inspired during this two day conference covering current and emerging practices and technologies. Tickets available now.
YOW! CONNECTED | 17-18 September
YOW! Connected is a two day Conference exploring the world of Mobile development and the Internet of Things (IoT). Call for presentations open until 22 July.

BUSINESS AGILITY CONFERENCE | 24-25 September
Business Agility Conference is 2½ days of authentic short stories and facilitated deep dives on business agility; focusing on organisational design, market disruption and product innovation, agile outside IT and next-gen leadership. Call for presentations open until 30 June.
YOW! CTO SUMMIT 2018
Taking place in Melbourne, Sydney and for the first time, Brisbane, YOW! CTO Summit is an opportunity to share the challenge and experience of engineering leadership with your peers. Join fellow CTO's and Engineering Leaders as they present their experiences and discuss solutions to culture, leadership, product and technology strategy and its role in the business. Call for presentations open until 19 October.
Brisbane 26 Nov | Sydney 28 Nov | Melbourne 5 Dec
YOW! 2018 CONFERENCE
Taking place in Melbourne, Brisbane and Sydney, this is YOW!'s signature and biggest event of the year. Last year over 2,000 Developers and IT Professionals attended the conference and workshop.
Sydney 29-30 Nov | Brisbane 3-4 Dec | Melbourne 6-7 Dec
---
Group tickets and Sponsorship
Please email info@yowconference.com if you'd like to purchase group tickets.
Contact the sponsorship team to request a copy of our sponsorship package or for more details on how we can tailor a specific package for your needs.
Transfer, Cancellation and Refunds
Please see our full terms and conditions.
For more information, visit yowconference.com.au or contact info@yowconference.com