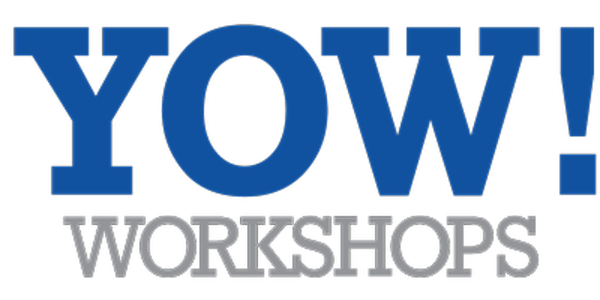 YOW! Depthfirst Workshop - Perth - Dave Farley, Advanced Deployment Pipelin...
Location
Bankwest Place
Raine Square, 300 Murray Street
Perth, WA 6000
Australia
Refund policy
Refunds up to 30 days before event
Sales Have Ended
Ticket sales have ended
We have unfortunately sold out. Please add your email to our waitlist for notifications if additional tickets are made available. For further enquiries, please email info@yowconference.com
Description
YO

W! DepthFirst Workshop
Advanced Deployment Pipeline Techniques with Dave Farley
The Deployment Pipeline is a central concept in Continuous Delivery. It represents an effective, controlled channel through which all changes destined for production pass.
A defining objective in CD is to work so that our software is always in a "releasable state". By applying high levels of automation to our development process, in the form of a Deployment Pipeline, we pass all changes to our production systems through this channel and evaluate them prior to release.
This means that the pipeline quickly becomes a strategic resource.
As our use of this important tool grows, the performance of the pipeline, in terms of the rapidity with which it can give valuable feedback on the quality of your work, becomes a central concern.
Learning Outcome
This course explores:
Effective models for deployment pipelines.

How the scope of your pipeline(s) impacts on team structure, and vice versa.

How do you optimise your deployment pipeline(s) to give fast feedback?

How do you protect this strategic "channel to production"?
Target Audience
Anyone interested in developing or improving their development pipeline.
Workshop Schedule
8:30 – 9:00 am
Registration and arrival tea/coffee
9:00am
Workshop begins
10:30 - 10:55 am
Morning Tea (included)
12:30 - 1:25 pm
Lunch

(included)
3:15 - 3:30 pm
Afternoon Tea

(included)
5:00 pm
Workshop ends
Please note times may vary at the workshop facilitator's discretion.
What To Bring
Participants are required to bring a suitable development machine (portable) for working through the exercises.
About The Facilitator: Dave Farley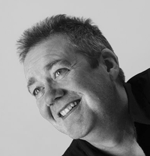 Dave Farley is a thought-leader in the field of Continuous Delivery, DevOps and Software Development in general.
He is co-author of the Jolt-award winning book 'Continuous Delivery' a regular conference speaker and blogger and one of the authors of the Reactive Manifesto.
Dave has been having fun with computers for over 35 years has worked on most types of software, from firmware, through tinkering with operating systems and device drivers, to writing games, and commercial applications of all shapes and sizes. He started working in large scale distributed systems about 25 years ago, doing research into the development of loose-coupled, message-based systems - a forerunner of MicroService architectures.
Dave has a wide range of experience leading the development of complex software in teams, both large and small, in the UK and USA. Dave was an early adopter of agile development techniques, employing iterative development, continuous integration and significant levels of automated testing on commercial projects from the early 1990s.

Venue and F&B Sponsor

---
ALSO COMING SOON!
YOW! PERTH | 5-6 September
Join us once again as we bring cutting edge content to the West Coast at YOW! Perth and be inspired during this two day conference covering current and emerging practices and technologies. Tickets available now.
YOW! CONNECTED | 17-18 September
YOW! Connected is a two day Conference exploring the world of Mobile development and the Internet of Things (IoT). Call for presentations open until 22 July.

BUSINESS AGILITY CONFERENCE | 24-25 September
Business Agility Conference is 2½ days of authentic short stories and facilitated deep dives on business agility; focusing on organisational design, market disruption and product innovation, agile outside IT and next-gen leadership. Call for presentations open until 30 June.
YOW! CTO SUMMIT 2018
Taking place in Melbourne, Sydney and for the first time, Brisbane, YOW! CTO Summit is an opportunity to share the challenge and experience of engineering leadership with your peers. Join fellow CTO's and Engineering Leaders as they present their experiences and discuss solutions to culture, leadership, product and technology strategy and its role in the business. Call for presentations open until 19 October.
Brisbane 26 Nov | Sydney 28 Nov | Melbourne 5 Dec
YOW! 2018 CONFERENCE
Taking place in Melbourne, Brisbane and Sydney, this is YOW!'s signature and biggest event of the year. Last year over 2,000 Developers and IT Professionals attended the conference and workshop.
Sydney 29-30 Nov | Brisbane 3-4 Dec | Melbourne 6-7 Dec
---
Group tickets and Sponsorship
Please email info@yowconference.com if you'd like to purchase group tickets.
Contact the sponsorship team to request a copy of our sponsorship package or for more details on how we can tailor a specific package for your needs.
Transfer, Cancellation and Refunds
Please see our full terms and conditions.
For more information, visit yowconference.com.au or contact info@yowconference.com