YOW! Depthfirst Workshop - Melbourne - Michael Spayd/Michele Madore, Integral Agile Trans4mation™ Leader - Aug 20-22

Monday, 20 August 2018 at 8:30 am

-

Wednesday, 22 August 2018 at 5:30 pm (AEST)
Event Details
YOW! DepthFirst Workshop
 Integral Agile Trans4mation™ Leader:
a Workshop for Executive Leaders and Enterprise Coaches
with Michael Spayd and Michele Madore
The Agile Transformational Leader is a three-day workshop for Agile Leaders, Managers and Coaches that work at the enterprise level in Agile transformations, transitions or improvements.
Designed by Michele Madore, this workshop is built on Michael Spayd's Integral Agile Transformation Framework™ (Ken Wilber's Integral models), including Integral approaches to Leadership, and an Integral organizational change model, all of which are whole-system frameworks. The course provides a set of thinking tools and a roadmap for guiding Agile Transformational Leaders and Coaches with a broad and holistic approach in their organizational environments. It is ideal for companies who wish to increase the capabilities of their Agile Leaders, Agile Managers, or Agile Coaches to lead Agile Transformations in order to sustain the change after external coaches leave.
The course helps participants look at their work through the four different integral lenses of leading an Agile Transformation:  Leadership, Practices, Systems, and Culture in a powerful and impactful experiential style.
Participants will gain an understanding of their own leadership effectiveness, the impact they have on those they are leading, and gain insight into their own personal breakthrough goals. Participants will also improve their ability to design and implement a successful organizational transformation that delivers breakthrough business, cultural and human results as a Change Leader.
The Workshop focuses on expanding and deepening participant's skill in Agile leadership, conscious organizational change, Integral and professional coaching skills.
Learning Objectives
While mastering Agile leadership and coaching skills will require time and practice, our class will allow you to:
Shift from managing an Agile Implementation to consciously leading Agile Transformations.

Get refreshed on the core Agile Principles and Practices and their application within the Integral Agile Transformation Framework™.

Have a solid understanding of the Integral Agile Transformation Framework™ and how to use this as a compass for coaching Agile transformations or transitions in your organization.

Gain an understanding of Organizational Change, the types of change, and how to apply Conscious Change practices to successfully coach through the transformation or transition.

Understand your role as an Agile Change Leader in consciously designing your transformation approach, including starting with your own personal breakthrough.

Understand Adult Stages of Development and its application to leadership and business results.

Observe professional coaching demos live to demonstrate active listening, effective inquiry using powerful questions, center-to-center communication, etc.

Observe and practice professional coaching skills in order to help leaders with their leadership effectiveness. (Vertical Development)

Learn about the Structure of Practices and how to apply them to Product Development Practices and Team Health Practices.

Learn Boundary Spanning Leadership Practices that enable Transformational breakthroughs.

Understand organizational structure and the impact they have on organizational performance and agility.

Learn and apply Systems Thinking tools and concepts (e.g., Value Stream Mapping) as a key competency needed for an Agile Transformation Leader operating at an enterprise level.

Learn a research-based model of organizational culture complexity that can be used by leaders to design a culture that empowers breakthrough transformation business results.
Take Aways
·ICAgile ICP-ENT Certified Professional (after paying their nominal fee of $65, and passing a 6 question essay exam)

Certificate of Training – Integral Agile Transformation Framework™

21 Scrum Alliance SEUs toward the Certified Scrum Professional (CSP) level (students may apply for Category C SEUs directly with the Scrum Alliance).

Lots of practical exercises, tools and techniques to use in each of the quadrants

LEADERSHIP CIRCLE PROFILE™ self-assessment and interpretation coaching
You'll walk away from the course having insights about your personal leadership effectiveness and the impact you have on others as an Agile leader. You will envision a design for the professional results and the life you want to create using the Integral model.
Pre-requisites
Participants should have some grounded Agile knowledge and experience working in an Agile environment, in either business or technical areas of the organization.

Prior reading: Mastering Leadership: An Integrated Framework for Breakthrough Performance and Extraordinary Business Results, by Robert J. Anderson and William A. Adams. Please note: To get the most out of this Workshop, it is essential you read this book prior to the class.

Participants will need to take the FREE self-assessment that comes with the purchase of the book at least 1 week prior to the class date. Assessments should be brought to the Workshop, as we will debrief on the results.

Attendance to all three full 8-hour days to receive certifications is required.
Target Audience
Agile Transformation Leaders, Agile Champions, Change Agents, Agile Managers, Agile Sponsors, Agile Coaches, ScrumMasters, and others in Agile Transformation leadership positions wishing to deepen their organizational capacity to support conscious change.  
Workshop Schedule
| | |
| --- | --- |
| 8:30 – 9:00 am | Registration and arrival tea/coffee  |
| 9:00am  | Workshop begins |
| 10:30 - 10:55 am | Morning Tea (included) |
| 12:30 - 1:25 pm | Lunch (included) |
| 3:15 - 3:30 pm | Afternoon Tea (included) |
| 5:00 pm | Workshop ends |
 Please note times may vary at the workshop facilitator's discretion.
About The Facilitators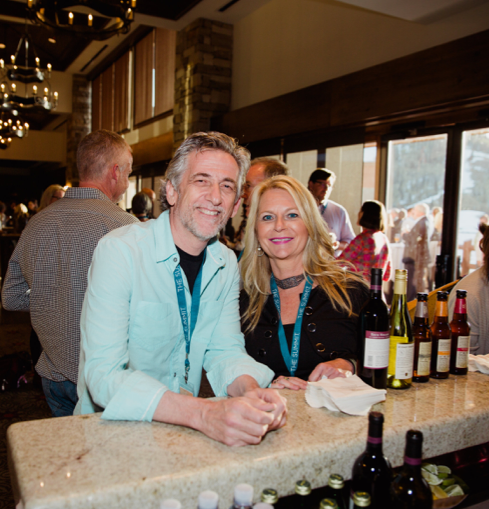 Michael Spayd
In a word, my life's work is about transformation. I am wired to help people and systems change, beginning with myself. Drawn to cutting edge 'technologies' for coaching organizations, leaders and teams, I have been an organizational change coach and consultant for more than 20 years, working in Fortune 1000 to small businesses. I have specialized in large-scale Agile transformations since 2001, continuing to learn and benefit from many great teachers. Training as an Organizational Systems Coach created a foundation for my approach, as well as in executive coaching, organizational change, systems methods and consciousness transformation. A Co-active leadership program was particularly influential in my own leadership journey, teaching me the difference between intention and impact. Formal credentials include Certified Organization and Relationship Systems Coach (ORSCC), Certified Professional Facilitator (CPF), ICAgile Expert in Agile Coaching (ICE-AC), SAFe Program Consultant (SPC) and Certified Scrum Master (CSM). I am currently finishing work on a book in the Mike Cohn series called Integral Agile Transformation: Coaching for an Agile Enterprise. An excerpt of that book, introducing the Integral Agile Transformation Framework, was released in January 2014.
Michele Madore
When people plunge into unchartered waters of change it can be the most stressful time of their lives. I know how that feels. Having spent the last 12 years as a consultant to large-scale Agile transformations, and in the prior decade as a leader in telecom, I have experienced first-hand the complexities that challenge leaders to develop and execute relevant vision and strategy. My contribution to transformation is informed by my own personal transformation journey, my work with organizational transformations for nearly 25 years, mentoring and coaching leaders, teams, students, and my studies. Early in my management career, launching new divisions and expanding into new markets, I realized that the missing ingredient in the people I was hiring was not technical skills, but rather the professional competencies, leadership traits, and emotional and social intelligence. Eighty percent of career achievements are determined by these skills and begin to take shape at a young age. With a passion for people, relationships and growing emerging leaders, and as a leader to my organization, I decided to study executive coaching and critical professional and life competencies - and that was the beginning of my coaching career. I went on to become certified to work with youth, specifically teen girls, and ran a local business offering programs through local school systems. I spent five years as an adjunct professor at The University of Richmond teaching courses to adults and youth. My executive coaching included clients such as Women in the Press, Capital One, Morgan Stanley, and dozens of others. In 2005, I discovered Agile, a unique fit for my skills and passions, and began working with my first large-scale Agile transformation. For the last 11 years, I have dedicated myself to being an architect of change. Since then my formal credentials include Certified Scrum Professional (CSP), SAFe Agilist (SA), ICAgile, Leadership Circle Certified Practitioner, and I founded the Agile Richmond user group. I also studied in the Organizational Behavior program at Ashford University. I am currently co-founder and President of Trans4mation where my focus is leadership development and organizational agility.
---

ALSO COMING SOON! 
YOW! PERTH | 5-6 September
Join us once again as we bring cutting edge content to the West Coast at YOW! Perth and be inspired during this two day conference covering current and emerging practices and technologies. Tickets available now.
YOW! CONNECTED | 17-18 September
YOW! Connected is a two day Conference exploring the world of Mobile development and the Internet of Things (IoT). Call for presentations open until 22 July. 

BUSINESS AGILITY CONFERENCE | 24-25 September
Business Agility Conference is 2½ days of authentic short stories and facilitated deep dives on business agility; focusing on organisational design, market disruption and product innovation, agile outside IT and next-gen leadership. Call for presentations open until 30 June.
YOW! CTO SUMMIT 2018 
Taking place in Melbourne, Sydney and for the first time, Brisbane, YOW! CTO Summit is an opportunity to share the challenge and experience of engineering leadership with your peers. Join fellow CTO's and Engineering Leaders as they present their experiences and discuss solutions to culture, leadership, product and technology strategy and its role in the business. Call for presentations open until 19 October.
Brisbane 26 Nov | Sydney 28 Nov | Melbourne 5 Dec
YOW! 2018 CONFERENCE
Taking place in Melbourne, Brisbane and Sydney, this is YOW!'s signature and biggest event of the year. Last year over 2,000 Developers and IT Professionals attended the conference and workshop. 
Sydney 29-30 Nov | Brisbane 3-4 Dec | Melbourne 6-7 Dec
---
Group tickets and Sponsorship 
Please email info@yowconference.com if you'd like to purchase group tickets. 
Contact the sponsorship team to request a copy of our sponsorship package or for more details on how we can tailor a specific package for your needs.
Transfer, Cancellation and Refunds 
Please see our full terms and conditions.
For more information, visit yowconference.com.au or contact info@yowconference.com
Save This Event
When & Where

Cliftons Melbourne - Collins Street
1/440 Collins St
Melbourne, VIC 3000
Australia

Monday, 20 August 2018 at 8:30 am

-

Wednesday, 22 August 2018 at 5:30 pm (AEST)
Add to my calendar