YOW! DepthFirst Workshop - Melbourne - Liza Kindred - Designing for Wearable Tech

Wednesday, 16 September 2015 from 12:30 pm to 5:00 pm (AEST)
Event Details
YOW! DepthFirst Workshop
Designing for Wearable Tech with Liza Kindred
Wearable tech is everywhere. (Or at least, the people talking about it are!) It's a market predicted to be worth between $3 and $55 billion, depending on who you ask, and major tech players like Intel and Cisco are betting on it big time. The landscape is fractured, the technology is burgeoning, and the real adoption hasn't yet gotten started. The technology might actually be the easy part: what about fashion, form, human factors, and things like utility and joy?
This hands-on session explores what's hype and what's real—and crucially, how we can build products that real users will actually want to wear. We'll examine the merits of the different approaches of the technology industry and the design and fashion houses; explore the tiny, low power computers that are making it possible, and go through dozens of examples of what's out there, categorized for easy understanding.
WHAT WILL I LEARN
You'll learn these design principles:
Avoiding novelty and designing for utility–or joy!
Designing for context without assuming intent
Helping humans to be more human, not less
How to fail safely and gracefully
Future-proofing through fashion design principles
WHO SHOULD ATTEND
Software developers, architects, business/system analysts, testers, technical leaders and anyone with an interest in communicating the design and architecture of software.
ABOUT THE FACILITATOR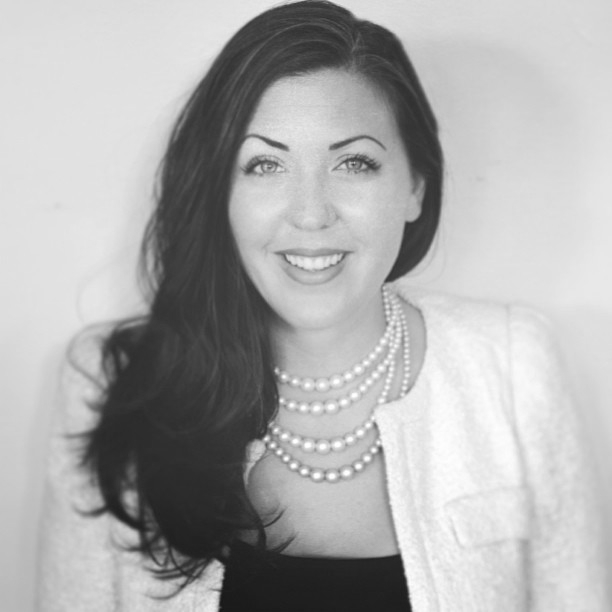 Liza Kindred is the founder of the fashion tech think tank Third Wave Fashion and the editor-in-chief of Third Wave Magazine. She works with fashion brands, technology companies, and publishers to help them do amazing things with fashion, tech, and wearables. In her former lives she ran an open source software shop and styled runway shows. She speaks widely about the wearable tech, the future of commerce, and fashion tech. She is the author of two books out this year: "How We Buy Now" The Future of Commerce" (O'Reilly) and "Designing for Wearable Tech and Connected Devices" with Josh Clark. She lives and works in NYC.

YOW! Connected: From Mobile to Internet of Things: When everything is Connected.
For the second year in a row YOW! Connected brings high caliber speakers and cutting-edge content to Melbourne for a two day conference exploring the world of Mobile development and the Internet of Things (IoT).  
Topics include native development for iOS and Android, the developing market for the IoT, UX & design, back end development and the review of several business case studies. More information...
When & Where

Cliftons Melbourne
440 Collins Street
#1
Melbourne, VIC 3000
Australia

Wednesday, 16 September 2015 from 12:30 pm to 5:00 pm (AEST)
Add to my calendar
Organiser
Designed by developers for developers, YOW! is the largest independent developer event organizer in Australia. Our events focus on providing IT Professionals with the latest information on new technologies, practices and methods from a wide range of current topics including Architecture, Design, Java,.NET, Ruby, Cloud Platforms, Lean and Agile, Web, Functional Programming, Software Craftsmanship, Mobile, NoSQL, DevOps, BigData, Scalability, Performance Testing and more.