YOW! DepthFirst Workshop - Melbourne - Josh Clark - Prototyping Magic for the Internet of Things

Tuesday, 15 September 2015 from 8:30 am to 5:00 pm (AEST)
Event Details
YOW! DepthFirst Workshop
Prototyping Magic for the Internet of Things with Josh Clark
The Internet of Things promises newly physical interfaces for digital systems. And what could be more magic than commanding unseen forces through everyday objects? This workshop gets you imagining and building these next-generation interfaces. You (and your customers) already have an instinctive understanding of how these interfaces should work: centuries of myth and legend have explained the way we want magical devices to work. Now we have the technology to build them.
This workshop focuses on how to adapt both thinking and techniques for this new kind of interface design. Through hands-on exercises, expert guidelines, and a rich collection of case studies and examples, you'll find out why and how you, your company, and your product fit into the internet of things.
WHAT WILL I LEARN
Prototype physical interactions for IoT interfaces, using a new framework of tools and techniques.

Discover opportunities and techniques for creating interactions off the screen and between devices.

Learn to identify business and customer value for physical interfaces to digital systems.

Conceive new interactions that effectively turn users into wizards.

Have lots of fun in a unique, hands-on and highly creative workshop




 
ABOUT THE FACILITATOR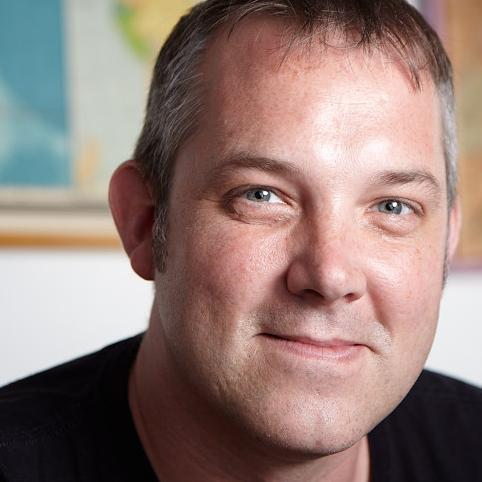 Josh Clark is the founder of Big Medium, a design agency specializing in connected devices, mobile experiences, and responsive web design. His clients include TechCrunch, Time Inc, eBay, O'Reilly Media, and many others. Josh wrote "Tapworthy: Designing Great iPhone Apps" (O'Reilly, 2010) and the forthcoming "Designing for Touch" (A Book Apart, 2015). He speaks around the world about what's next for digital interfaces.
Before the internet swallowed him up, Josh was a producer of national PBS programs at Boston's WGBH. He shared his three words of Russian with Mikhail Gorbachev, strolled the ranch with Nancy Reagan, hobnobbed with Rockefellers, and wrote trivia questions for a primetime game show. In 1996, he created the uberpopular "Couch-to-5K" (C25K) running program, which has helped millions of skeptical would-be exercisers take up jogging. (His motto is the same for fitness as it is for software user experience: no pain, no pain.)
GROUP TICKETS 
Please email info@yowconference.com if you'd like to purchase group tickets. 
Transfer, Cancellation and Refunds: In the event that you have booked for the conference or workshops and are unable to attend, you may send another person to attend in your place provided you inform YOW! organisers of the change not less than 72 hours prior to the conference or workshops. Please see full terms and conditions.
WORKSHOP ALSO AVAIALBLE IN SYDNEY
---

From Mobile to Internet of Things: When everything is Connected.
For the second year in a row YOW! Connected brings high caliber speakers and cutting-edge content to Melbourne for a two day conference exploring the world of Mobile development and the Internet of Things (IoT).  
Topics include native development for iOS and Android, the developing market for the IoT, UX & design, back end development and the review of several business case studies. Click here fore information 
REGISTER HERE: Melbourne, 17-18 September 
When & Where

Cliftons Melbourne
1/440 Collins Street
Melbourne, VIC 3000
Australia

Tuesday, 15 September 2015 from 8:30 am to 5:00 pm (AEST)
Add to my calendar
Organiser
Designed by developers for developers, YOW! is the largest independent developer event organizer in Australia. Our events focus on providing IT Professionals with the latest information on new technologies, practices and methods from a wide range of current topics including Architecture, Design, Java,.NET, Ruby, Cloud Platforms, Lean and Agile, Web, Functional Programming, Software Craftsmanship, Mobile, NoSQL, DevOps, BigData, Scalability, Performance Testing and more.