YOW! Depthfirst Workshop - Melbourne - Hands On with loT

Wednesday, 16 September 2015 from 8:30 am to 5:00 pm (AEST)
Event Details
YOW! DepthFirst Workshop
Hands-on with the Internet of Things Workshop
with Mark Wolfe, Andy Gelme and Angus Gratton
ABOUT THIS WORKSHOP
The term "Internet of Things" (IoT) consists of large numbers of small internet-connected devices. Next generation products and services require developer to use emergent approaches and patterns as well as specific hardware devices (microcontrollers and sensors) and communications protocols.
This hands-on workshop will introduce attendees to a small inexpensive Wi-Fi enabled, IP connected module (ESP8266) which has seen a rapid uptake by both hobbyists and professionals.
Over the course of a day, attendees will work through the nitty-gritty of getting an IoT project up and running: onboarding devices, a run through of registration, use of IoT connectivity protocols, introduction to telemetry, and finish with controlling this device via a cloud service.
WHAT YOU WILL LEARN 
At the end of this workshop, attendees will know the fundamental building blocks needed to develop a cloud connected IoT project as well as an introduction to technologies such as the Espressif ESP8266, CoAP and MQTT. Each attendee will take home the open-source hardware kit.
The day is broken into four sessions. The first three session are practical lessons, each approx 2 hours. The final session will involve a Q&A as well as lightning talks. There will also be presentations on IoT topics from experienced product developers. 
ABOUT THE WORKSHOP FACILITATORS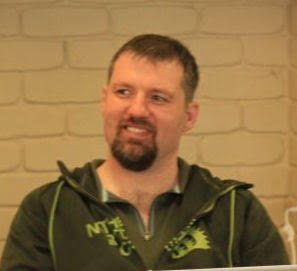 Mark Wolfe was up until recently CTO of Ninja Blocks, an Internet of Things (IoT) startup based in Sydney, now he is a maker at large. He is an avid open source developer having maintained and contributed to a wide array of projects over the 15 years, mostly in and around continuous integration, automation and distributed systems. Mark helps to organise the golang meetup in Melbourne, and regularly speaks at meetups around Melbourne about micro-services, devops, networking, Javascript and IoT.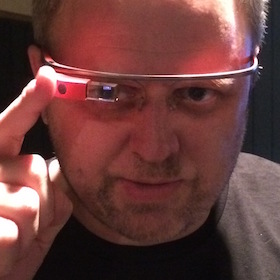 Andy Gelme started hacking as a teenager when microprocessors were first available and you had to build your own computer. His software career has included the spectrum of computing … from supercomputers to embedded controllers. Since 2000, Andy has been working in the areas of building automation and the Internet of Things, including technical lead for ekoLiving, resulting in the MeemPlex open-source project.
Establishing the Melbourne HackerSpace in 2009, Andy works at being part of a growing and passionate technical community that accomplishes game-changing hacks, welcoming all who are interested, regardless of experience. Co-founded LIFX in 2012, which began as a wildly successful Kickstarter campaign and is now a consumer electronics manufacturer of Internet connected LED lightbulbs. Andy is also a committer to the Eclipse Paho team (IoT and MQTT).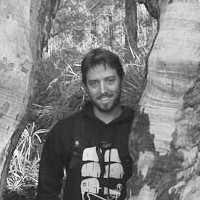 Angus Gratton is an embedded systems developer (software and hardware), having been a software developer who was increasingly drawn towards low level systems over the past ten years. He's developed for a particle accelerator, VoIP telephones, personal electronic devices, and home automation projects. He also designs open source hardware for Freetronics.
Angus is excited about growing access to technology - through open source, community organisations like hackerspaces, and by exploring the ever-expanding world of cheap and widely available electronic devices.
WHAT YOU SHOULD BRING
Linux, Mac OS X or Windows laptop with latest VirtualBox installed
Boot-2-docker in VirtualBox
Cloned copy of GitHub project files
GROUP TICKETS
Please email info@yowconference.com if you'd like to purchase group tickets.

Transfer, Cancellation and Refunds: In the event that you have booked for the conference or workshops and are unable to attend, you may send another person to attend in your place provided you inform YOW! organisers of the change not less than 72 hours prior to the conference or workshops. Please see full terms and conditions.
---


From Mobile to Internet of Things: When everything is Connected

For the second year in a row YOW! Connected Conference brings high caliber speakers and cutting-edge content to Melbourne for a two day conference exploring the world of Mobile development and the Internet of Things (IoT).
Topics include native development for iOS and Android, the developing market for the IoT, UX & design, back end development and the review of several business case studies.
More info & Register here: Melbourne, 17-18 September 
When & Where

Cliftons Melbourne
1/440 Collins Street
Melbourne, VIC 3000
Australia

Wednesday, 16 September 2015 from 8:30 am to 5:00 pm (AEST)
Add to my calendar
Organiser
Designed by developers for developers, YOW! is the largest independent developer event organizer in Australia. Our events focus on providing IT Professionals with the latest information on new technologies, practices and methods from a wide range of current topics including Architecture, Design, Java,.NET, Ruby, Cloud Platforms, Lean and Agile, Web, Functional Programming, Software Craftsmanship, Mobile, NoSQL, DevOps, BigData, Scalability, Performance Testing and more.