YOW! DepthFirst Workshop - Martin Thompson - Lock-free & high-performance c...
Sales Have Ended
Ticket sales have ended
We have unfortunately sold out. If you would like to be added to the waitlist for available tickets, please email info@yowconference.com
Sales Have Ended
Ticket sales have ended
We have unfortunately sold out. If you would like to be added to the waitlist for available tickets, please email info@yowconference.com
Description
YOW! Depthfirst Workshop 2016
Martin Thompson
Lock free and high-performance concurrent algorithms
YOW! Australia is excited to welcome international Java champion Martin Thompson for our special first YOW! Depthfirst Workshop in Singapore.
WHAT IS THIS WORKSHOP ABOUT?
Candidates in this workshop will be introduced to a completely new way of thinking about concurrent programming. By taking a hardware up, rather than theory down, approach you'll learn how modern x86 hardware operates and how when you show sympathy for this hardware your algorithms will absolutely scream. In addition to learning the basic techniques of building high-performance data structures, a performance testing and profiling discipline will be introduced that is fundamental to working at the extremes of systems performance.
Understanding Mechanical Sympathy
Performance considerations on modern hardware

How modern x86-64 hardware informs concurrent and high performance programming techniques

Memory models for software and hardware

Why contention of any type is the enemy and how to avoid it

How we manage contention when we absolutely must

How the JVM provides support for concurrent programs

Profiling and performance testing
Concurrent and High-performance Algorithm Design
Lock-free concurrency primitives

Signalling state change

Ensuring order

Concurrent data structures
Delegate Requirements
Experience of the Java Programming Language.

A laptop capable of running 4 concurrent threads - This can be a dual core with hyperthreading enabled.

Java 7+, and Ant 1.9+ installed, plus IDE of your choice

More advanced profiling techniques can be demonstrated if running Linux.
WHO SHOULD ATTEND?
The workshop is aimed at delivery team members (programmers, testers, business analysts and product owners) mostly working in iterative delivery, such as Scrum or Kanban.
Prior experience in delivering software iteratively is useful when attending this workshop, but not required.
ABOUT THE FACILITATOR – MARTIN THOMPSON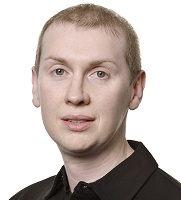 Martin is a Java Champion with over 2 decades of experience building complex and high-performance computing systems. He is most recently known for his work on Aeron and SBE. Previously at LMAX he was the co-founder and CTO when he created the Disruptor. Prior to LMAX Martin worked for Betfair, three different content companies wrestling with the world largest product catalogues, and was a lead on some of the most significant C++ and Java systems of the 1990s in the automotive and finance domains.

He blogs at mechanical-sympathy.blogspot.com, and can be found giving training courses on performance and concurrency when he is not cutting code to make systems better.

---
Much is happening at YOW! - Also don't miss:
YOW! 2016 Conference
3 tracks | 3 cities | International Speakers
YOW! 2016 Conference is YOW's signature conference in Australia. The fast-paced, 2 days and 3 tracks event is held in December in Melbourne, Brisbane and Sydney.
Melbourne 1-2 Dec | Brisbane 5-6 Dec | Sydney 8-9 Dec
Stay up to date with YOW! Australia or follow us on Twitter @yow_oz
---
Group tickets and Sponsorship
Please email info@yowconference.com if you'd like to purchase group tickets.
Contact the sponsorship team to request a copy of our sponsorship package or for more details on how we can tailor a specific package for your needs.
Transfer, Cancellation and Refunds
In the event that you have booked for the conference or workshops and are unable to attend, you may send another person to attend in your place provided you inform YOW! organisers of the change not less than 72 hours prior to the conference or workshops. Please see our full terms and conditions.
For more information, visit yowconference.com.au or contact info@yowconference.com