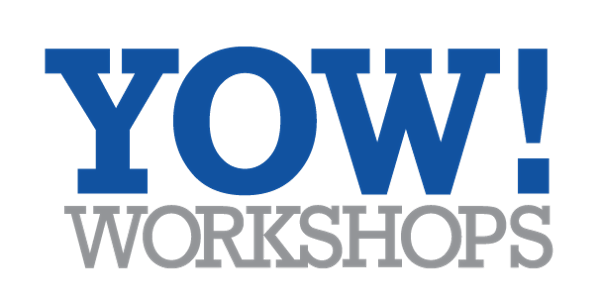 YOW! DepthFirst Workshop 2017 - Sydney- Mike Amundsen, Building Adaptable W...
Location
Cliftons Sydney
60 Margaret Street
Sydney, NSW 2000
Australia
Refund policy
Refunds up to 30 days before event
Sales Have Ended
Ticket sales have ended
We have unfortunately sold out. If you would like to be added to the waitlist for available tickets, please email info@yowconference.com
Description
YOW! Sydney Workshop
Building Adaptable Web API Clients from the Ground Up
with Mike Amundsen
In a series of simple review and refactoring, you'll learn how to move specific knowledge of 1) addresses, 2) inputs, and 3) workflow out of the client app and place it into the messages passed between servers and clients. As a result, you'll have a more robust, adaptable, and resilient client that will reduce the need to versioning and repeated redeployment.

Based on Amundsen's 2017 book "RESTful Web Clients", workshop attendees will use HTML, Javascript, and CSS to create simple, adaptable browser-based client apps that can "talk" to compatible servers, even ones that client app never "met" before.

This session offers valuable lessons and advice for front end developers, API service providers, and software architects.

Workshop Requirements
Laptop with wifi-internet access. Laptop should have access to git, nodeJS, browser, and your favorite editor. OS does not matter.
An internet connection
All instruction materials and code libraries will be available via github online.
Github Repository for registered attendees: https://github.com/apiacademy/2017-yow-hyperclient
Workshop Schedule
8:30 – 9:00 am
Registration and arrival tea/coffee
9:00am
Workshop begins
10:30 - 10:55 am
Morning Tea (included)
12:30 - 1:25 pm
Lunch (included)
3:15 - 3:30 pm
Afternoon Tea (included)
5:00 pm
Workshop ends
Please note times may vary at the workshop facilitator's discretion.
About the Speaker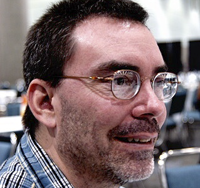 An internationally known author and speaker, Mike Amundsen travels the world consulting and talking about network architecture, Web development, and other subjects. As Director of Architecture for the API Academy, he works with companies to provide insight on how best to capitalize on the opportunities APIs present to both consumers and the enterprise.
Amundsen has authored numerous books and papers. His 2013 collaboration with Leonard Richardson "RESTful Web APIs" and his 2011 book, "Building Hypermedia APIs with HTML5 and Node", are common references for building adaptable Web applications. He co-authored "Microservice Architecture" (June 2016) and his latest book, "RESTful Web Clients", was published by O'Reilly in February 2017.
This Workshop is part of the YOW! Workshop December series.

YOW! runs a series of Workshops in conjuction with YOW! 2017 Conference in December. Set in a more intimate environment than our conferences, the workshops are a unique opportunity to get up close and learn from international and national experts while they're available.
Check out all YOW! December Workshops
Prior to this Sydney Workshop is the YOW! 2017 Sydney Conference, 7 - 8 December 2017.
---
What else is coming up?
CTO Summit
Melbourne 29 December | Sydney 6 December 2017

The CTO Summit is about open dialogue and sharing successes and challenges with peers. The one day conference is packed with insightful talks containing the latest tricks, hacks and shortcuts that companies use to successfully build and run engineering teams.
---
Group tickets and Sponsorship
Please email info@yowconference.com if you'd like to purchase group tickets.
Contact the sponsorship team to request a copy of our sponsorship package or for more details on how we can tailor a specific package for your needs.
Transfer, Cancellation and Refunds
In the event that you have booked for the conference or workshops and are unable to attend, you may send another person to attend in your place provided you inform YOW! organisers of the change not less than 72 hours prior to the conference or workshops. Please see our full terms and conditions.
For more information, visit yowconference.com.au or contact info@yowconference.com