YOW! DepthFirst Workshop 2017 - Sydney- Joshua Kerievsky, Modern Agile - De...
Sales Have Ended
Ticket sales have ended
We have unfortunately sold out. If you would like to be added to the waitlist for available tickets, please email info@yowconference.com
Sales Have Ended
Ticket sales have ended
We have unfortunately sold out. If you would like to be added to the waitlist for available tickets, please email info@yowconference.com
Description
YOW! Sydney Workshop
Modern Agile
with Joshua Kerievsky
Much has changed since the publishing of the Agile Manifesto in 2001.
Pioneers and practitioners of lean and agile methods have examined weaknesses and friction points, experimented with simpler approaches, and produced agile processes that are safer, simpler and far more capital efficient. The result is modern agile. It's values-driven, non-prescriptive and an easier starting point than antiquated agile processes. Modern agile amplifies the values and practices of organizations that have discovered better ways of achieving awesome outcomes. Are you still cramming low-quality work in the end of each sprint, struggling with growing technical debt, guessing about requirements, focusing on output over outcomes?
In this 1-day workshop, you will learn to deliver awesome results by:

experiencing how the four principles of modern agile guide decisions,
increasing safety in your culture, code and products,
identifying friction points and simplify your process,
engage the entire team to continually uncover better ways of working.
Workshop Requirements
Laptop with wifi-internet access.
An internet connection
Workshop Schedule
8:30 – 9:00 am
Registration and arrival tea/coffee
9:00am
Workshop begins
10:30 - 10:55 am
Morning Tea (included)
12:30 - 1:25 pm
Lunch (included)
3:15 - 3:30 pm
Afternoon Tea (included)
5:00 pm
Workshop ends
Please note times may vary at the workshop facilitator's discretion.
About the Speaker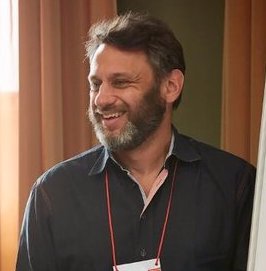 Joshua is the founder and CEO of Industrial Logic, a pioneering Modern Agile consultancy that improves the software development capabilities of organizations around the globe. In the mid-1990s, Joshua was among a small community of "lightweight methods" practitioners experimenting with better ways of developing software. Since then, he's helped thousands of people across hundreds of organizations learn better ways of making software, carefully reviewing and revising methods with the greatest impact and return on investment.
Today, he leads an effort to modernize Agile by focusing on timeless principles, removing outdated practices and leveraging the best of what the software community and other industries have learned about achieving awesome results. Joshua is an international speaker and author of the best-selling, Jolt Cola-award-winning book, Refactoring to Patterns, numerous Agile eLearning courses, and popular articles like Anzeneering, Sufficient Design and Stop Using Story Points. He's active on many social media platforms and ModernAgile.org community.
This Workshop is part of the YOW! Workshop December series.

YOW! runs a series of Workshops in conjuction with YOW! 2017 Conference in December. Set in a more intimate environment than our conferences, the workshops are a unique opportunity to get up close and learn from international and national experts while they're available.
Check out all YOW! December Workshops
Prior to this Sydney Workshop is the YOW! 2017 Sydney Conference, 7 - 8 December 2017.
---
What else is coming up?
CTO Summit
Melbourne 29 December | Sydney 6 December 2017

The CTO Summit is about open dialogue and sharing successes and challenges with peers. The one day conference is packed with insightful talks containing the latest tricks, hacks and shortcuts that companies use to successfully build and run engineering teams.
---
Group tickets and Sponsorship
Please email info@yowconference.com if you'd like to purchase group tickets.
Contact the sponsorship team to request a copy of our sponsorship package or for more details on how we can tailor a specific package for your needs.
Transfer, Cancellation and Refunds
In the event that you have booked for the conference or workshops and are unable to attend, you may send another person to attend in your place provided you inform YOW! organisers of the change not less than 72 hours prior to the conference or workshops. Please see our full terms and conditions.
For more information, visit yowconference.com.au or contact info@yowconference.com
Organiser of YOW! DepthFirst Workshop 2017 - Sydney- Joshua Kerievsky, Modern Agile - Dec 6
Designed by developers for developers, YOW! is the largest independent developer event organizer in Australia. Our events focus on providing IT Professionals with the latest information on new technologies, practices and methods from a wide range of current topics including Architecture, Design, Java,.NET, Ruby, Cloud Platforms, Lean and Agile, Web, Functional Programming, Software Craftsmanship, Mobile, NoSQL, DevOps, BigData, Scalability, Performance Testing and more.