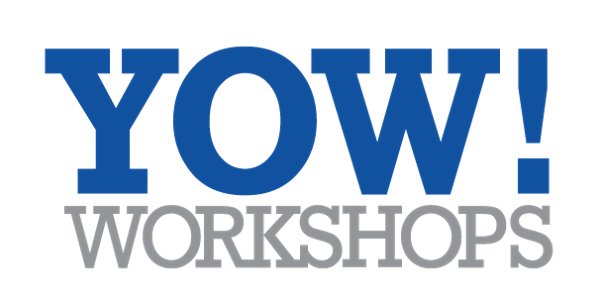 YOW! DepthFirst Workshop 2017 - Sydney- Gregor Hohpe, Architecting Enterpri...
Sales Have Ended
Ticket sales have ended
We have unfortunately sold out. If you would like to be added to the waitlist for available tickets, please email info@yowconference.com
Event Information
Location
Cliftons Sydney
60 Margaret Street
Sydney, NSW 2000
Australia
Refund policy
Refunds up to 30 days before event
Sales Have Ended
Ticket sales have ended
We have unfortunately sold out. If you would like to be added to the waitlist for available tickets, please email info@yowconference.com
Description
YOW! Sydney Workshop
Architecting Enterprise Transformation
37 Things One Architect Knows
with Gregor Hohpe
Many large enterprises are under pressure to transform their IT architecture and organization, as their business is attacked by "digital disruptors". IT architects can play a key role in such a transformation because they combine the technical, communication, and organizational skill to apply IT for the benefit of the business. Their job is not an easy one, though: they must maneuver in an organization where IT is often still seen as a cost center, where operations means "run" as opposed to "change", and where middle-management has become cozy neither understanding the business strategy nor the underlying technology.
This workshop illustrates how software or IT architects can play an active role in driving the digital transformation of a large enterprise. To do so, they need to extend their horizon beyond dealing with technology to navigate organizational politics, get management attention, work with external vendors, and pick the right battles. The examples and anecdotes originate from the presenter's experience as Chief Architect in a large financial services organization that is undergoing a massive IT transformation.
What Will I Learn
This workshop covers the different aspects a chief architect has to tackle as part of a digital transformation including:
* The role and qualities of an enterprise or IT architect
* How architecture influences digital transformation
* How to communicate to a variety of stakeholders to instigate change
* Understanding organizational structures and systems
* Putting it all together to achieve innovation and transformation
Workshop Requirements
Laptop with wifi-internet access
An internet connection
Workshop Schedule
8:15 – 8:30 am
Registration and arrival tea/coffee
8:30am
Workshop begins
10:30 - 10:55 am
Morning Tea (included)
12:30 - 1:25 pm
Lunch (included)
3:15 - 3:30 pm
Afternoon Tea (included)
4:00 pm
Workshop ends
Please note times may vary at the workshop facilitator's discretion.
About the Speaker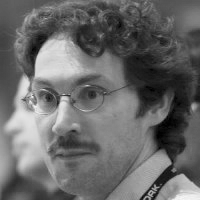 Gregor is a recognized thought leader on asynchronous messaging and service-oriented architectures. He is widely known as co-author of the seminal book "Enterprise Integration Patterns" and as frequent speaker at conferences around the world. He is an active member of the IEEE Software editorial advisory board. As Chief IT Architect at Allianz, Gregor is responsible for driving the digital transformation of the insurance business. He documented his experience as an architect driving IT transformation in the eBook "37 Things One Architect Knows".
Twitter: @ghohpe
Linkedin: https://www.linkedin.com/in/ghohpe
URL: http://www.enterpriseintegrationpatterns.com/
This Workshop is part of the YOW! Workshop December series.

YOW! runs a series of Workshops in conjuction with YOW! 2017 Conference in December. Set in a more intimate environment than our conferences, the workshops are a unique opportunity to get up close and learn from international and national experts while they're available.
Check out all YOW! December Workshops
Prior to this Sydney Workshop is the YOW! 2017 Sydney Conference, 7 - 8 December 2017.
---
What else is coming up?
CTO Summit
Melbourne 29 December | Sydney 6 December 2017

The CTO Summit is about open dialogue and sharing successes and challenges with peers. The one day conference is packed with insightful talks containing the latest tricks, hacks and shortcuts that companies use to successfully build and run engineering teams.
---
Group tickets and Sponsorship
Please email info@yowconference.com if you'd like to purchase group tickets.
Contact the sponsorship team to request a copy of our sponsorship package or for more details on how we can tailor a specific package for your needs.
Transfer, Cancellation and Refunds
In the event that you have booked for the conference or workshops and are unable to attend, you may send another person to attend in your place provided you inform YOW! organisers of the change not less than 72 hours prior to the conference or workshops. Please see our full terms and conditions.
For more information, visit yowconference.com.au or contact info@yowconference.com
Date and time
Location
Cliftons Sydney
60 Margaret Street
Sydney, NSW 2000
Australia
Refund policy
Refunds up to 30 days before event