YOW! DepthFirst Workshop 2017 - Melbourne - Simon Brown, Visualising software architecture with the C4 model - Nov 28

Tuesday, 28 November 2017 from 8:30 am to 5:00 pm (AEDT)
Event Details
YOW! Melbourne Workshop
Visualising software architecture with the C4 model
with Simon Brown
It's very likely that the majority of the software architecture diagrams you've seen are a confused mess of boxes and lines. Following the publication of the Manifesto for Agile Software Development in 2001, teams have abandoned UML, discarded the concept of modelling and instead place a heavy reliance on conversations centered around incoherent whiteboard diagrams or shallow "Marketecture" diagrams created with Visio. Moving fast and being agile requires good communication, yet software development teams struggle with this fundamental skill. A good set of software architecture diagrams are priceless for aligning a team around a shared vision and for getting new-joiners productive fast.
This hands-on workshop explores the visual communication of software architecture and is based upon a decade of my experiences working with software development teams large and small across the globe. We'll look at what is commonplace today, the importance of creating a shared vocabulary, diagram notation, and the value of creating a lightweight model to describe your software system. The workshop is based upon the "C4 model", which I created as a way to help software development teams describe and communicate software architecture, both during up-front design sessions and when retrospectively documenting an existing codebase. It's a way to create maps of your code, at various levels of detail. Static structure, runtime and deployment diagrams are all covered, so you'll be able to tell different stories to different audiences. We'll wrap up the day by looking at the tooling landscape and diagram automation to keep your diagrams in sync with your source code.
Learning Outcomes 
This 1-day workshop will give you some pragmatic, practical and lightweight techniques that you can apply to your work the very next day. You'll learn why most software architecture diagrams are meaningless, how to critique them, how to fix them and how to use the C4 model to create a simple yet powerful set of developer-friendly diagrams to describe software architecture.
Target Audience
Software developers and architects; all levels of experience.

Workshop Requirements
Some experience building software
No laptops required 
Workshop Schedule
| | |
| --- | --- |
| 8:30 – 9:00 am | Registration and arrival tea/coffee  |
| 9:00am  | Workshop begins |
| 10:30 - 10:55 am | Morning Tea (included) |
| 12:30 - 1:25 pm | Lunch (included) |
| 3:15 - 3:30 pm | Afternoon Tea (included) |
| 5:00 pm | Workshop ends |
 Please note times may vary at the workshop facilitator's discretion.
About the Speaker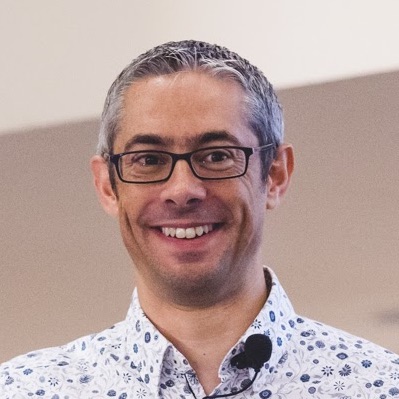 Simon is an independent consultant specialising in software architecture, and the author of "Software Architecture for Developers" (a developer-friendly guide to software architecture, technical leadership and the balance with agility). He is also the creator of the C4 software architecture model, which is a simple approach to creating maps of your code. Simon is a regular speaker at international software development conferences and travels the world to help organisations visualise and document their software architecture.

Twitter: @simonbrown
Github: https://github.com/simonbrowndotje
Google+: https://plus.google.com/+SimonBrownJersey?rel=author
Link: https://leanpub.com/u/simonbrown
This Workshop is part of the YOW! Workshop December series. 

YOW! runs a series of Workshops in conjuction with YOW! 2017 Conference in December. Set in a more intimate environment than our conferences, the workshops are a unique opportunity to get up close and learn from international and national experts while they're available. 
Check out all YOW! December Workshops
Following this Melbourne Workshops is the YOW! 2017 Melbourne Conference, 30 November - 1 December 2017.
---
What else is coming up? 
CTO Summit
Melbourne 29 December | Sydney 6 December 2017

The CTO Summit is about open dialogue and sharing successes and challenges with peers. The one day conference is packed with insightful talks containing the latest tricks, hacks and shortcuts that companies use to successfully build and run engineering teams.  
---
Group tickets and Sponsorship 
Please email info@yowconference.com if you'd like to purchase group tickets. 
Contact the sponsorship team to request a copy of our sponsorship package or for more details on how we can tailor a specific package for your needs.
Transfer, Cancellation and Refunds 
In the event that you have booked for the conference or workshops and are unable to attend, you may send another person to attend in your place provided you inform YOW! organisers of the change not less than 72 hours prior to the conference or workshops. Please see our full terms and conditions.
For more information, visit yowconference.com.au or contact info@yowconference.com
When & Where

Cliftons Melbourne
Level 1, 440 Collins St
Melbourne, VIC 3000
Australia

Tuesday, 28 November 2017 from 8:30 am to 5:00 pm (AEDT)
Add to my calendar