YOW! DepthFirst Workshop 2017 - Melbourne - Brian LeRoux, Master Serverless...
Sales Have Ended
Ticket sales have ended
We have unfortunately sold out. If you would like to be added to the waitlist for available tickets, please email info@yowconference.com
Sales Have Ended
Ticket sales have ended
We have unfortunately sold out. If you would like to be added to the waitlist for available tickets, please email info@yowconference.com
Description
YOW! Melbourne Workshop
Master AWS on Easy Mode with https://arc.codes
with Brian LeRoux
Cloud functions have been taking the industry by storm. Always available, scale transparently, only pay for the compute you use (100% utilization) and deploy instantly with zero downtime. However getting started is frought with complexity and configuration. In this workshop you will quickly learn all the angles of 'serverless' technology using Amazon Web Services:
Lambda
API Gateway
Route53
S3
Simple Notification Service
DynamoDB
CloudFront
CloudWatch Events
JSF Architect tames AWS complexity, and gets you immediately productive deploying live to isolated staging and production environments. We will setup a CRON function that runs on an interval completely in the cloud. We'll create a website on a brand new domain and be deploying to in seconds complete with user auth and state. We'll create a stateless restful JSON API. We'll close the workshop by building a completely functional bot for Slack.
We're gonna set everything up on their own AWS account from nothing to fully deployed "serverless" app on a domain.
Workshop Requirements
Laptop with wifi-internet access and with an AWS account setup
AWS credentials setup on your machine
$7 (or more if they wish!) to buy a domain name on Route53
An internet connection
Workshop Schedule
9:00 am
Registration and arrival tea/coffee
9:15am
Workshop begins
10:30 - 10:55 am
Morning Tea (included)
12:30 - 1:25 pm
Lunch (included)
3:15 - 3:30 pm
Afternoon Tea (included)
5:00 pm
Workshop ends
Please note times may vary at the workshop facilitator's discretion.
About the Speaker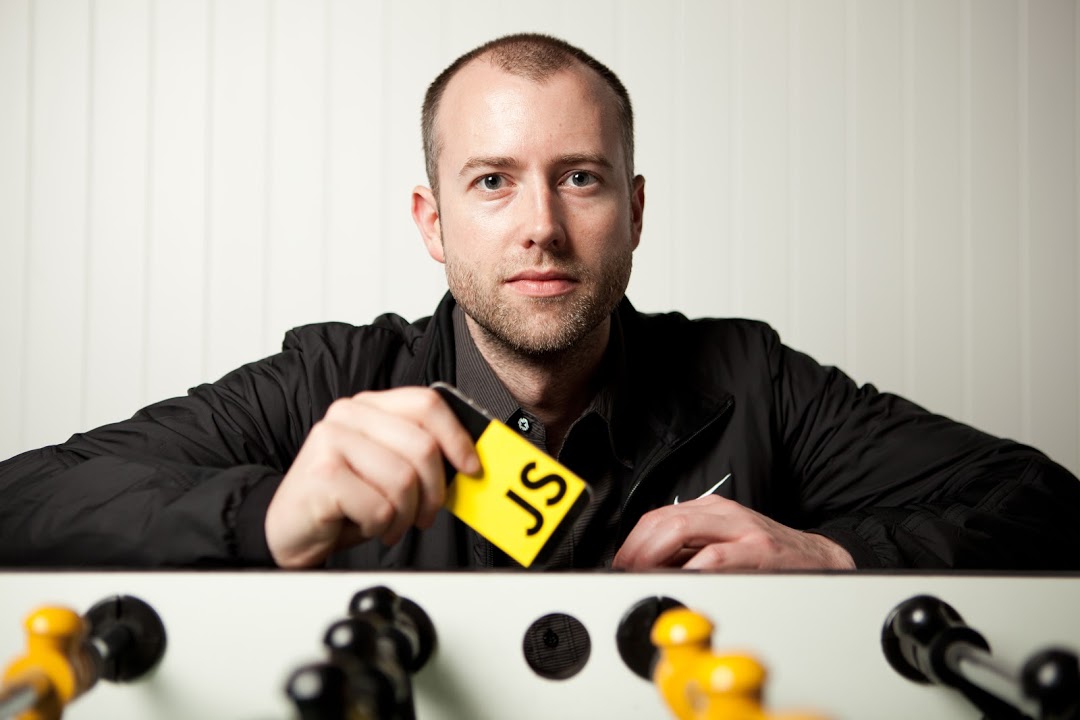 Brian LeRoux is the Cofounder/CTO of begin.com which is a new breed of app that helps teams stay organized in Slack. In the process of developing begin.com an entirely serverless cloud functions thing emerged called arc.codes. In a former life Brian worked at Adobe on PhoneGap and its open source upstream Apache Cordova. A longtime fan of the open web he created wtfjs.com and sports a questionable tattoo. Brian believes the future is mobile, seamlessly running in the cloud, on open source software and will be created by hackers like you.
This Workshop is part of the YOW! Workshop December series.

YOW! runs a series of Workshops in conjuction with YOW! 2017 Conference in December. Set in a more intimate environment than our conferences, the workshops are a unique opportunity to get up close and learn from international and national experts while they're available.
Check out all YOW! December Workshops
Following this Melbourne Workshops is the YOW! 2017 Melbourne Conference, 30 November - 1 December 2017.
---
What else is coming up?
CTO Summit
Melbourne 29 December | Sydney 6 December 2017

The CTO Summit is about open dialogue and sharing successes and challenges with peers. The one day conference is packed with insightful talks containing the latest tricks, hacks and shortcuts that companies use to successfully build and run engineering teams.
---
Group tickets and Sponsorship
Please email info@yowconference.com if you'd like to purchase group tickets.
Contact the sponsorship team to request a copy of our sponsorship package or for more details on how we can tailor a specific package for your needs.
Transfer, Cancellation and Refunds
In the event that you have booked for the conference or workshops and are unable to attend, you may send another person to attend in your place provided you inform YOW! organisers of the change not less than 72 hours prior to the conference or workshops. Please see our full terms and conditions.
For more information, visit yowconference.com.au or contact info@yowconference.com