Description
YOW! Data 2020 Conference
Melbourne, April 30 - 1 May 2020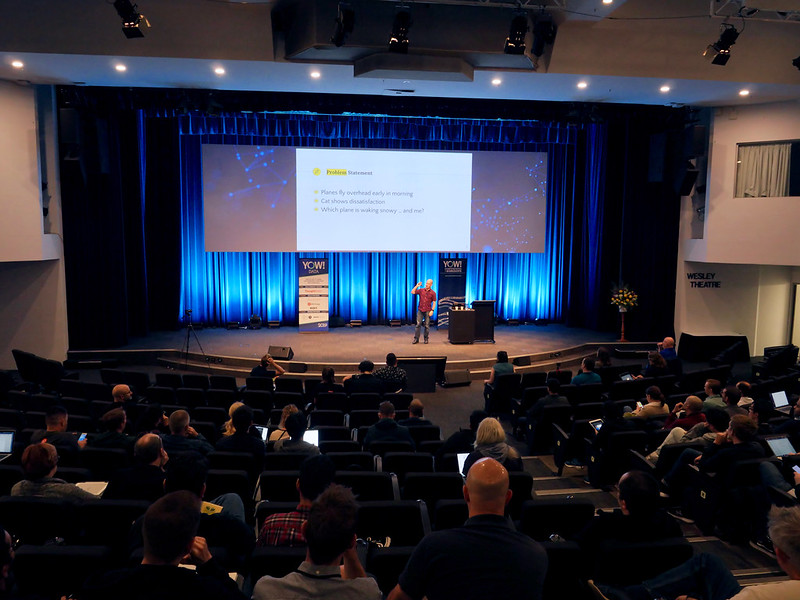 YOW! Data comes to Melbourne for the fifth conference this April/May 2020! The two day conference focuses on providing in-depth coverage of current and emerging technologies in the areas of Big Data, Analytics and Machine Learning.
The number of data generators (drones, cars, devices, home appliances, gaming consoles, online services, medical and wearables) is increasing rapidly and with that comes increased demand for smarter solutions for gathering, handling and analysing data. YOW! Data 2020 will bring together leading industry practitioners and applied researchers working on data driven technology and applications.
The event in 2019 was a fantastic success. We expect an even bigger event for 2020, with an impressive line up of speakers and an exciting list of Data topics being covered.
Call for presentations now open till 16 February 2020.


To see more about what happened in 2019, visit 2019 Videos | 2019 Photos

More information on the conference can be found at https://yowconference.com/data
---
ALSO COMING SOON!
YOW! LAMBDA JAM | 7 - 8 May
YOW! Lambda Jam returns to Brisbane this May! The conference provides the opportunity to share experiences so that attendees can improve software development using the principles, practices and tools of functional programming.
---
Group tickets and Sponsorship
Please email info@yowconference.com if you'd like to purchase group tickets.
Contact the partnership team to request a copy of our partnership package or for more details on how we can tailor a specific package for your needs.
Transfer, Cancellation and Refunds
Please see our full terms and conditions.
For more information, visit yowconference.com or contact info@yowconference.com