Location
Jasper Hotel Melbourne
489 Elizabeth Street
Melbourne, VIC 3000
Australia
Sales Have Ended
Ticket sales have ended
We have unfortunately sold out. If you would like to be added to the waitlist for available tickets, please email info@yowconference.com
Description
World of Mobile & the Internet of Things:
When everything is Connected
Melbourne, 17-18 September
YOW! Connected
is a two day Conference exploring the world of Mobile development and the Internet of Things (IoT).
Get unbiased and technically rich talks on topics that include
include native development for iOS and Android, the developing market for the IoT, UX & design, back end development and the review of several business case studies.
YOW! Connected provides an opportunity for Australian Developers to learn from local thought leaders and specially invited international experts through the sharing of experiences developing mobile solutions and devices for the connected world.
All 43 Speakers now announced!
Full list of speakers available here.
Our Keynotes
Everyone loves to use the phrase wearable tech–and to talk about how many billions there are to be made - but if wearables are so great, why so many suck? Author and fashion tech strategist Liza Kindred takes a look at the missteps so far and proposes a new way that finally goes beyond strapping a screen on your wrist - or throwing a sensor in a bracelet. The landscape is fractured, the technology is burgeoning, and the real adoption is just getting started. Liza shares a corrective vision for how to make the most of the amazing opportunity - instead of creating more glassholes.
>More here
.
Magical UX and the Internet of Things
Designing for the Internet of Things is less a challenge of technology than imagination. Sharing a rich trove of examples, designer and author Josh Clark explores the new experiences that are possible when anything can be an interface. The digital manipulation of physical objects (and vice versa) effectively turns all of us into wizards. The UX of connected devices should build on the natural physical interactions we have everyday with the world around us. The new UX must bend technology to the way we live our lives, not the reverse. Explore the values and design principles that amplify our humanity, not just our superpowers. >More here
Laura Savino
Lecture in Readability

Laura is an iOS developer with a penchant for languages, travel, and education. She taught English in rural Korea and French in the environs of Microsoft before cutting her teeth as a mobile developer at an agency in Seattle. She's now working to transform learning by building iOS apps at Khan Academy. >More here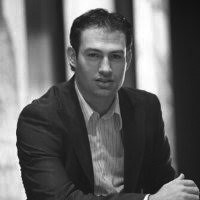 Dr. Adir Shiffman
Talk coming soon.

Dr. Adir Shiffman is an Australia founder and investor specialising in technology and healthcare companies. He is a registered medical practitioner, and is also one of the foremost experts in the internet space in Australia, having founded, built and sold a number of rapidly growing businesses. These include: Transglobal Communications (sold to France Telecom/Deutsche Telecom/Sprint J/V), Promise Web Hosting (trade sale in 2004), Global Reviews (customer analytics), and HelpMeChoose.com.au (sold to Mortgage Choice in 2010).
Adir has been an advisor to dozens of the world's largest companies regarding their internet strategies and execution. His current roles include: Non-Executive Chairman of Catapult Sports, Co-Founder and Non-Executive Chairman of Global Reviews, Co-Founder and Chairman of StartHere.com.au, Co-Founder and Director of Innovate Online (digital agency), and a Founding Partner at Disru
* Group tickets and Sponsorship opportunities still available!
---
Introducing some of our Connected Workshops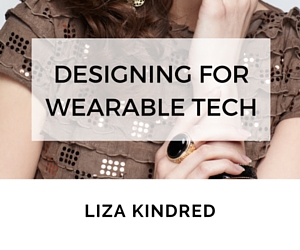 Designing for Wearable Tech with Liza Kindred
This hands-on session explores what's hype and what's real and, crucially, how we can build products that users will actually want to wear. We'll examine the merits of the different approaches of the technology industry and the design and fashion houses; explore the tiny, low power computers that are making it possible, and go through dozens of examples of what's out there, categorized for easy understanding.
Melbourne, 16 September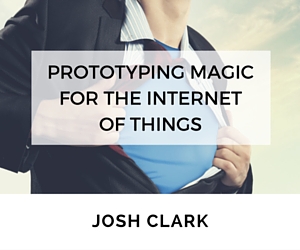 Prototyping Magic for the Internet of Things with Josh Clark
This workshop gets you imagining and building next-generation interfaces by focusing on how to adapt both thinking and techniques for this new kind of interface design. Through hands-on exercises, expert guidelines, and a rich collection of case studies and examples, you'll find out why and how you, your company, and your product fit into the internet of things.
Melbourne, 15 September | Sydney, 21 September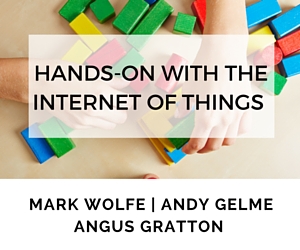 Hands-on with the Internet of Things
This hands-on workshop will see you work through the nitty-gritty of getting an IoT project up and running. By the end, you will know the fundamental building blocks needed to develop a cloud connected IoT project as well as an introduction to technologies such as the Espressif ESP8266, CoAP and MQTT. Each attendee will take home the open-source hardware kit.
Melbourne, 16 September
---
Keep an eye out for YOW! 2015 Conference!
YOW! 2015 Conference held in Brisbane, Sydney and Melbourne is YOW!'s signature conference.
Last year the conference & workshops were attended by over 2,000 IT Professional excited to hear the best international software developement authors, thought leaders and world experts.
Early Birds Tickets now available! More info below:
Melbourne, 3-4 December | Brisbane 7-8 December | Sydney - 10-11 December
---
* Group tickets and sponsorship
Please email info@yowconference.com if you'd like to purchase group tickets.
Contact the sponsorship team to request a copy of our sponsorship package or for more details on how we can tailor a specific package for your needs.
Transfer, Cancellation and Refunds
In the event that you have booked for the conference or workshops and are unable to attend, you may send another person to attend in your place provided you inform YOW! organisers of the change not less than 72 hours prior to the conference or workshops. Please see our full terms and conditions.