Youth Ministry Equipping School 2020
About this event
The Youth Ministry Equipping School is an intensive formation school that inspires and resources youth, young adults and ministry leaders for the mission of the Catholic Church.
Following the Equipping School, participants will be given the opportunity to form cross-cultural mission teams.
In addition to the Equipping School, Youth Ministers may participate in the YMA Network which provides an ongoing formation program for young people involved in Youth MInister placements across the country. This includes the completion of ACU accrediation - Signum Fidei: Catholic Life and Mission Program.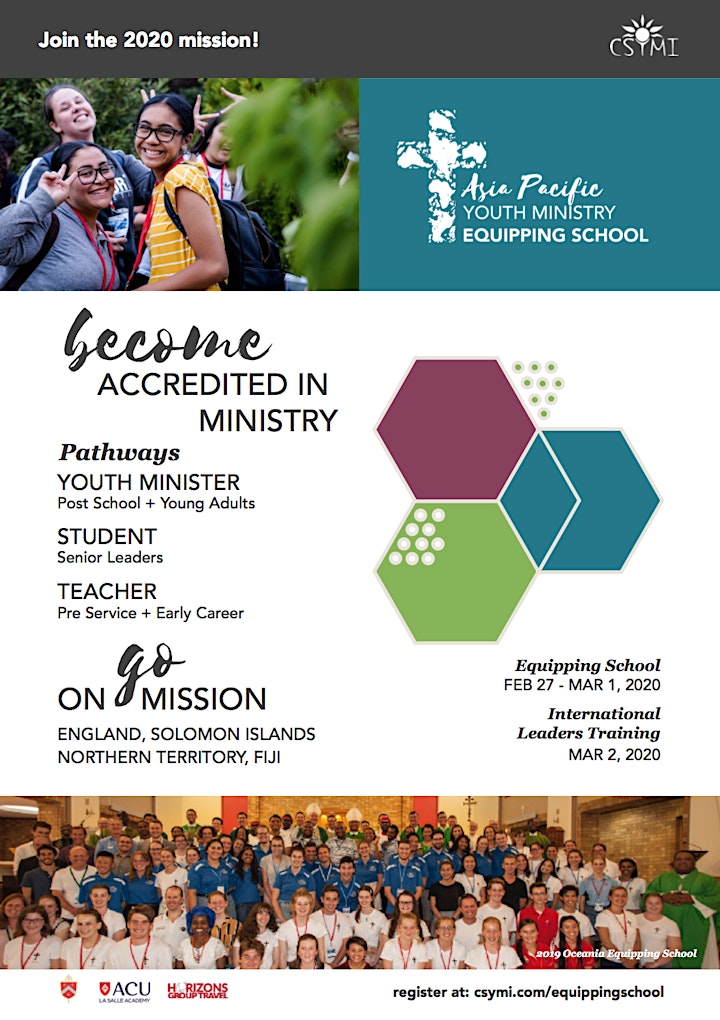 Organiser of Youth Ministry Equipping School 2020
CSYMA is a professional, teacher and Church leader centred organisation, networking Catholic schools and Youth Ministries (Parishes and Movements) for the Mission of the Church.
The vision is to inspire and equip Catholic schools and Youth Ministries to become centres of the New Evangelisation.