Event Information
Refund policy
Refunds up to 7 days before event
Eventbrite's fee is nonrefundable.
Learn how to support a young person experiencing a mental health crisis. Youth Mental Health First Aid
About this event
Want to learn how to support a young person experiencing a mental health crisis?
Youth Mental Health First Aid can help you.
When:
Part 1 access it online in your own time
Part 2 - LIVE online October 9th 9 am - 4.30 pm
*Participants must complte the online module befre attending the online traning
Have a group or team interested?
A private session can be arranged for larger groups of 6 or more please contact the event organiser if interested
Mental Health First Aid is the help provided to someone who is developing mental health problems, has a worsening of an existing mental health problem or is in a mental health crisis. The first aid is given until appropriate professional help is received or the crisis resolves.
Mental Health First Aid strategies are taught in evidence-based training programs authored by Mental Health First Aid (MHFA) Australia and conducted by accredited MHFA Instructors across Australia.
The Youth Mental Health First Aid Course is for adults working or living with adolescents (those aged between 12 and 18 years), however, the course can be relevant for those helping people who are a little younger or older. 
This course is particularly suitable for
Parents
Teachers
Grandparents
Carers
Sports Coaches
Youth Workers
What the course covers:
The course teaches adults how to assist adolescents who are developing a mental health problem or in a mental health crisis.
Course participants learn about adolescent development, the signs and symptoms of the common and disabling mental health problems in young people, where and how to get help when a young person is developing a mental illness, what sort of help has been shown by research to be effective, and how to provide first aid in a crisis situation. 
Developing mental health problems covered are:
• Depression
• Anxiety problems
• Psychosis
• Substance use problems
• Eating disorders
Mental health crisis situations covered are:
• Suicidal thoughts and behaviours
• Non-suicidal self-injury (sometimes called deliberate self-harm)
• Panic attacks
• Traumatic events
• Severe effects of drug or alcohol use
• Severe psychotic states
• Aggressive behaviours
Format
Part 1 Online compnent in your own time take approc. 3.5 -5
Part 2 Onlince LIVE 8 hours
Course participants receive a copy of the Youth MHFA Manual to keep and a Certificate of Completion.
Youth MHFA Manual
A manual is provided to each participant attending this 14-hour MHFA course.
On the day what do you need to bring?
Just a pen and yourself.
Morning tea, afternoon tea and lunch are provided. There will be a selection of vegetarian and non-vegetarian options will be provided
Please contact the event organiser if you have any allergies or dietary requirements, we will do our best to accommodate your requests. 
FAQ's
What is an Accredited MHFAider? What does this certificate allow me to do and how long does my certificate last?
Mental Health First Aid (MHFA) courses have not been mapped in Training.gov.au and course participants do not receive an accredited statement of attainment. MHFA International has an ongoing research program to develop and maintain MHFA Guidelines for Australia (and for some of the guidelines - English speaking countries). To be an 'Accredited' MHFAider means a MHFA course participant who passes the assessment is accredited against these guidelines. It is similar to the way National First Aid Standards (which are used to develop and update Red Cross, St John Ambulance, etc. First Aid courses) are held by the Australian Resuscitation Council.
Accreditation is valid for 3 years from the date of your MHFA course, and is renewed by completing a short MHFA Refresher Course.
For more information and FAQ's click here
I'm not a parent or teacher can I attend the training?
Of course!
Any interested adult can attend, though please note this course is not for young people under 18  to attend.
We have had all kinds of people attend such as youth workers, judo instructors, librarians, personal trainers, parents, carers and teachers.  This course is also not a therapy or support group, rather it is an education course to learn how to give first aid to others.
Is my trainer qualified?
All MHFA trainers have completed instructor training courses and have been accredited to deliver MHFA courses to the public. Trainers are accredited by MHFA Australia and work for a variety of organisations. 
Your primary instructor Marie, with The Therapy Hub is an accredited mental health social worker and family therapist with extensive experience working with young people in schools, communities settings and as a counsellor.
What other courses are available?
The Therapy Hub offers MHFA for the suicidal person and teen MHFA for other courses please refer to the MHFA website for a range of course available. 
These dates and times don't suit me, is there another instructor or course in my area?
There are a number of registered trainers offering a range of MHFA courses. You can search for an instructor in your area here or other courses here.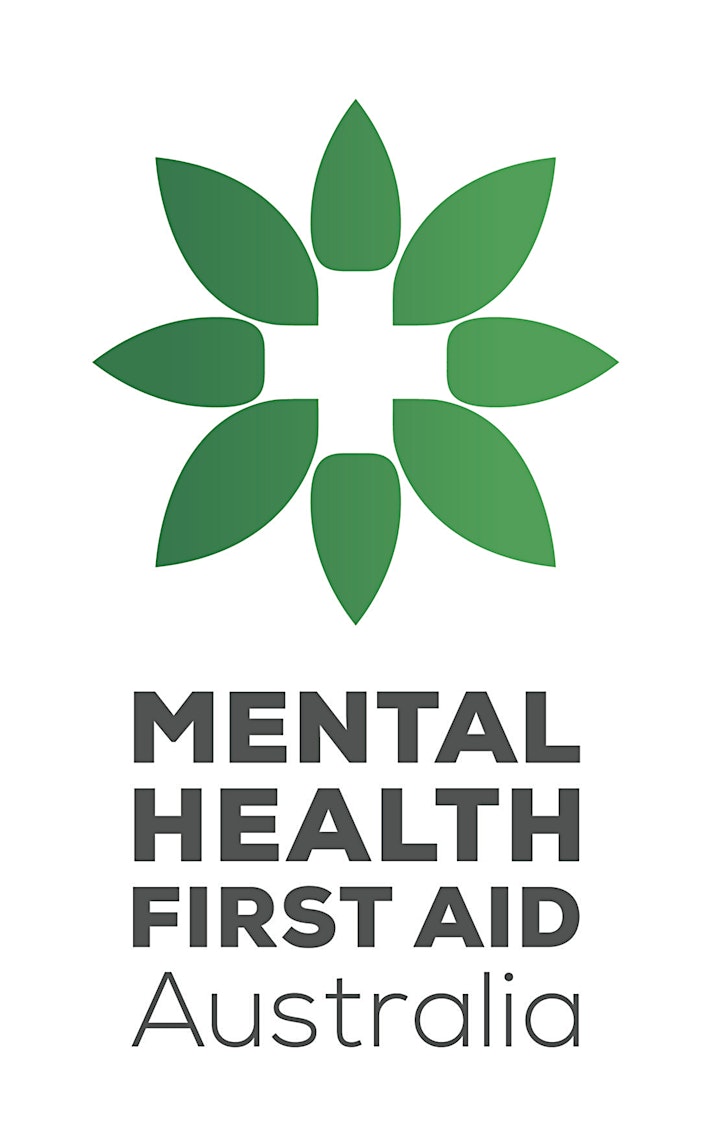 Date and time
Location
Refund policy
Refunds up to 7 days before event
Eventbrite's fee is nonrefundable.
Organiser of Youth Mental Health First Aid Melbourne 9th October ONLINE