Youth Forum - How to Face the Post Crisis with Buddhism
An online forum to talk about the impact of covid-19 and how to face the post crisis with Buddhism
About this event
Our young people will need the most urgent support and assistance during and after the COVID-19. They are facing financial insecurity and emotional disturbance and social isolation.
How can we minimise the harms and support each other? Buddhist Light International Association – Sydney and its Young Adult Division would like to invite you to join this free Youth Forum and share your opinions with us.
We have invited two panelists to join us with their experience and wisdom to guide us in these conversations.
Venerable Dr. Juewei - the Director of Nan Tien Institute's Humanistic Buddhism Centre and Lecturer for the Institute's Applied Buddhist Studies program.
Tina Ng - founder and President of the Metta Centre, the Principal Solicitor of Metta Legal, a law firm that deals with cases relating to family law, child protection, property, civil litigation and guardianship matters.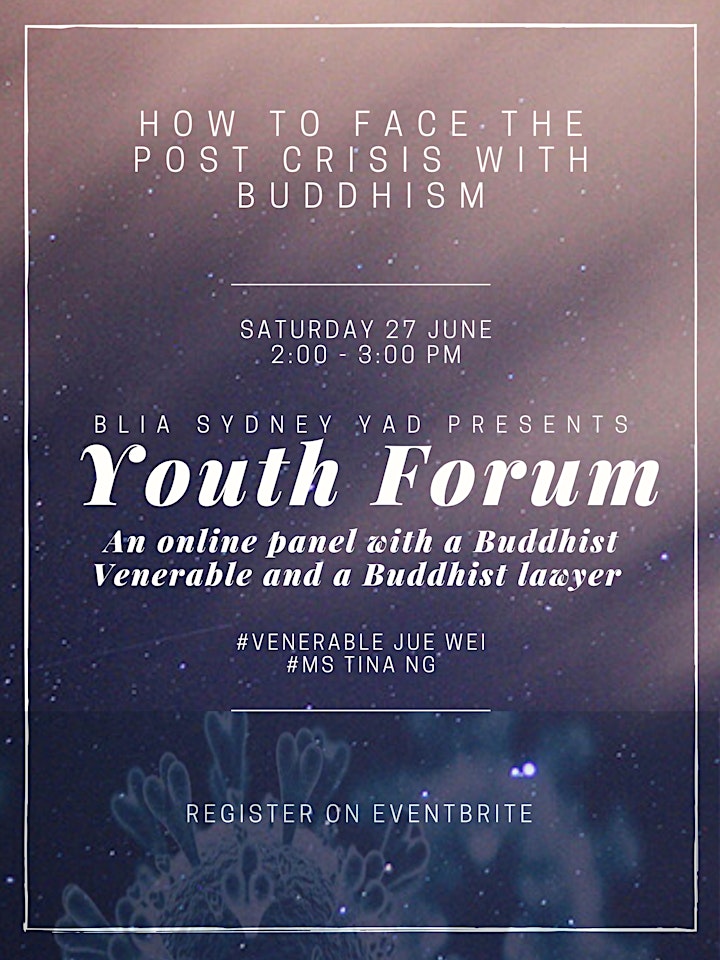 Organiser of Youth Forum - How to Face the Post Crisis with Buddhism