About this Event
***EVENT POSTPONED***
Our mission at Year13 has always been to improve the health and happiness of all young Australians and as a business our top priority is the experience and wellbeing of our entire community.
We have been closely monitoring the government heath guidelines surrounding the coronavirus and given concerns around COVID-19 have escalated rapidly over the weekend, we have decided to postpone YES2020.
Here are the essentials you need to know:
Year13's Youth Engagement Summit will not take place as scheduled on Thursday, 19 March 2020.
For now, you don't need to do anything. Your current ticket is valid for the rescheduled event – we will be in touch with more information as soon as possible.
Once the new event date has been published, if you're unable to make the rescheduled event, you can request a refund.
We want to take the time to thank you for your ongoing support. We value the safety and wellbeing of our community and wish the best health for you, your organisation, family and friends. We apologise for the inconvenience this may cause and thank you for your patience and understanding at this time.
If you have any questions please feel free to connect with us at events@year13.com.au.
***
Join us in Sydney on the 19th of March for YES2020: Together Into The Future where we will explore the future of employment, education and experiences.
Learn how to connect with Gen Z from our team of youth experts at Year13 and be the first to gain access to our much-awaited After The ATAR III report. Plus, hear from keynote speakers Sarah Tang (founder & VP of Freelancer.com Enterprise) and Ty Hayes (former Curtin University CMO).
Join us for a full day of exciting insights and networking as we work together to create meaningful outcomes for young Australians.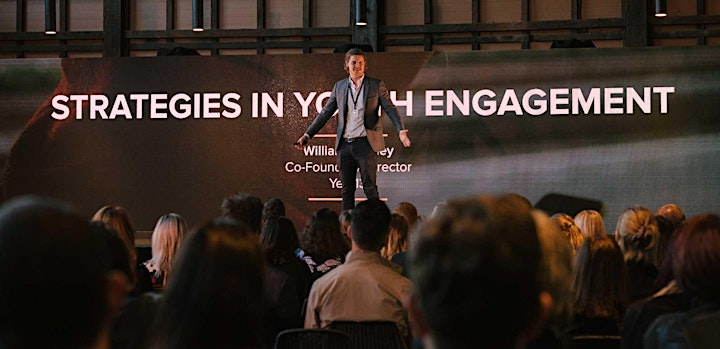 KEYNOTE PRESENTERS
Sarah Tang, Founder & VP, Freelancer.com Enterprise
Sarah Tang is an intrapreneur – founder and VP of Freelancer.com Enterprise. She heads up the strategy, product and sales teams to drive the digital transformation journey with innovation leaders at Fortune 500s. Customers include NASA, Arrow Electronics and Deloitte, to name a few. She is on SIA's Global Power 50 of the world's most influential women in Staffing x Tech.
In her keynote presentation Sarah willl explains what potato chips, a violinist and NASA have to do with the reinvention of work.
Ty Hayes, Former Curtin University CMO
Curtin University's former CMO, Ty Hayes has been rated #10 CMO and Leader of the #1 Marketing team in Australia. He was the driving force behind Curtin's 53% domestic market share of first preferences, positioning the university as the place to be for Australian youth.
In his keynote presentation Ty will explain how to co-create your big ideas, tap into Influencers and engage youth better through innovative marketing.
Saxon Phipps, Co-Founder & Managing Director, Year13
In his opening presentation Saxon will look at the importance of harnessing passion, purpose and intrinsic motivations in young people while guiding them towards meaningful work during the 4th industrial revolution. By explaining the current landscape and sharing his vision for the future, Saxon will show how we can empower a generation and improve future economic outcomes for the Australian economy.
William Stubley, Co-Founder & CEO, Year13
Will Stubley will delve into brand new youth insights gleaned from Year13 and YouthSense's flagship paper, After The ATAR III, as well as data compiled from over 30,000 responses to Year13's surveys of Australian youth. Through the lens of this research, Will explores how young people are making decisions about the futures in education, employment and experiences.
PANELLISTS - EDUCATION
Ty Hayes, Former Curtin University CMO
Karen Markakis, Marketing Director, JMC Academy
and more TBA...
PANELLISTS - EMPLOYMENT
Pasha Rayan, CTO, InsideSherpa
Darren Coppin, Founder and Head of Research at Esher House
Ron Maxwell, CEO, VERTO
Patrick O'Reilly, Head of Pathways and Partnerships, Sydney Catholic Schools
PANELLISTS - EXPERIENCES
Athena Savvas, Director, MyGapYear
Dan Donati, General Manager, Antipodeans
Stephen Kernutt, Head of Careers, Hale School
and more TBA...
AFTER THE ATAR III
After collecting nearly 5000 survey responses from young Australians aged between 15 and 24, our third edition of After The ATAR will focus on the state of passion and purpose in Australian high schools. Using this data the report will examine how these two factors can be the key to solving many of society's biggest and costliest problems which governments deal with on a daily basis, from unemployment to mental health.
Click here for more info.
For alternate payment methods, please call us on (02) 8084 6422.
Limited tickets remaining – secure your place now!