Description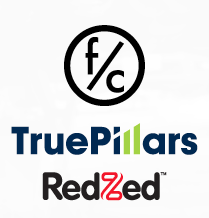 Join us for breakfast as we host TruePillars and RedZed who'll guide you through business lending in today's tighter credit environment.You'll gain a deeper understanding of what non-banks look for when assessing your small business and self-employed clients, what you need to know about your clients and their financials when applying for business loans and the alternative business loan options available in the market.

8:30 - 9:00
Networking and hot breakfast
9:00 - 9:10
Finance & Coffee welcome
9:10 - 9:30
TruePillars presentation
Help your clients grow their business
Help them renance debt
What you need to know when helping your clients buy a business
Case studies
9:30 - 9:45
RedZed presentation
Help your clients pay off tax debt
Help them purchase commercial property
Case studies
9:45 - 10:00
Q&A and Open Discussion

What are you waiting for? Grab your tickets now to join us for a vibrant morning in Melbourne CBD. Not only will you will recieve 1.5 CPD points, but who can say no to a hot breakfast?