Your Profession Needs You To Become a Clinical Supervisor - Training Melbourne Feb 2018 Book Now

Friday, February 23, 2018 at 9:00 AM

-

Monday, February 26, 2018 at 5:00 PM (AEDT)
Event Details
If you have been a Counsellor or Hypnotherapist for many years,
Your Profession NEEDS YOU to Become a Trained Supervisor!
Have You Been Thinking of Becoming a Supervisor?
Maybe you are a Supervisor and Would Like To Refresh Your Skills and Receive a BIG Discount off the Normal Price.
 If so, then this may interest you.
SUPERVISION TRAINING
in Melbourne.
Held over 4 Days in February.
Friday Saturday, Sunday and Monday 23rd, 24th 25th & 26th of February, 2018
with Trainer and Assessor
Cas Willow
Promoting, Developing and Delivering a Greater Understanding and Awareness of Clinical Supervision for Therapists
SMALL GROUP LEARNING
- PLACES ARE STRICTLY LIMITED -
Are you wanting to become a Trained Supervisor?
This Supervisor Training Course has been designed, written, developed and created for experienced therapists interested in supervising other therapists. This course is suitable for counsellors, hypnotherapists, and other psychotherapists who practice various modalities. And the course has dedicated components to suit different theories, specialising in hypnotherapy.  
The course is approved by the following associations:
The Australian Counselling Association (ACA)
The Australian Hypnotherapy Association (AHA)
The Australian Association of Clinical Hypnotherapy & Psychotherapy (AACHP)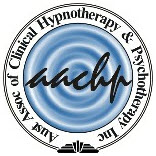 Please note: An assessment process is applicable, attendance, does NOT guarantee a "Certificate of Completion" and eligibility to become a supervisor of the association of which you are a member, as criteria relevant to the association will apply. All participants must satisfy all requirements of the assessment process. Additional fees may apply for re-assessment. 
Training Delivery
Preparation - Course - Assessment
The supervision training is delivered in a combination of pre-readings, face-to-face, and assessments, both written and practical. Prior to course commencement, allocated pre-reading material will be supplied. 
Units of focus:
1.  Synopsis of supervision

2.  Supervisory alliances.

3.  Supervisory frameworks

4.  Approaches and theories of supervision

5.  Parallel Processes, Transferences, and Counter-Transferences

6.  Ethical and legal requirements

7.  Analysis of the various elements of supervision

8.  Supervision session structure

9.  Reflection and Evaluation

10. Supervision Tools/Templates
Practical Learning: Live Assessments also include:
Live supervision of supervision

Presentations and Practical Demonstrations

Observations. Live Practice and Participation Assessment is competency based; it is a process of collecting evidence that satisfies ethical practice requirements. The process of assessment is to confirm that an individual can perform the standard expected in the supervisory process. This may include but not limited to:

Recording of Live Supervision session/s

Observations and Analysis of Live Practice

Questioning, formative and summative assessments

Scenarios/case studies

Written assignments/projects
Supplies and Resources included:
Professional Supervision Workbook
Clinical Supervision Textbook
Supervisee Textbook
Therapist Self-Care Manual
Assessments 
Certificated
Reference Manual 
Learners Objectives
Upon completion of the training, learners will be able to have the skills and knowledge in:
Implement supervision theories, models, and contracts

Live, individual, and group supervision interventions

Fostering the supervision relationship alliance

Solving supervisory issues including transferences and counter-transferences

Managing conflict within supervision

Ethical and legal proceedings

Managing the various elements of Supervision

Evaluation and reflection processes

Using and Developing Supervisory Tools/Templates The course has been designed to prepare you, to be ready to commence your supervision practice, (providing you have met and are accepted by your governing association). A part of your assessments and projects involve creating and designing the forms, that as a trained supervisor you will need to provide within the supervisory framework of your choosing.
Learner Guides.
The required learning guides to complete this training delivered by Cas Willow of CaS Therapy who holds a Graduate Diploma in Clinical Supervision and has many years of experience in the therapeutic field have been extensively researched. The resources are a result of most recent research and development in the field of supervision in Australia and around the world.
Recognition. 
This supervision course has been recognised by: •  Australian Hypnotherapists Association (AHA) Special Notice to Existing AHA Supervisors; if you are wanting to update, refresh and enhance your supervisory skills by attending this course, please contact us directly to receive your Special Discount Code. The course may also satisfy the requirements of other psychotherapy associations. Due to other associations altering their requirements at times, we are unable to state that we are always current with every association's requirements. If you have any questions, please feel free to contact Cas directly or arrange for the association requirements to be discussed with Cas by a member of the Association.
The course is also now recognised training with the Australian Councilling Association (ACA) and the Australian Association of Clinical Hypnotherapy & Psychotherapy (AACHP).
*****
ALL THE TEXTBOOKS AND WORKBOOKS ARE INCLUDED IN THE COST.
As soon as you Book and Pay for your Place you will receive your first textbook to begin reading in preparation for the course.
ADDED BONUS
THE SUPERVISOR'S TOOL KIT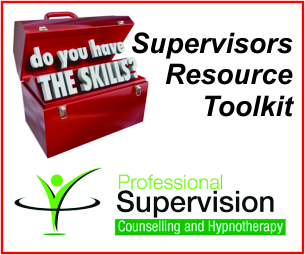 This toolkit alone is valued at $1297 and it is currently included in the course costs at NO additional fee, just to ensure you have all the tools you need to immediately start being a Supervisor at the completion of the course, without the worry of having to develop all of your own forms and templates.
The Supervisor's Tool Kit will save you hours of development of:
Forms

Documents

Templates

Contracts

Letters

plus so much more helpful information
You won't have to develop a thing if you don't want to, all you will need to do is simply add you logo and business details and you are ready to go...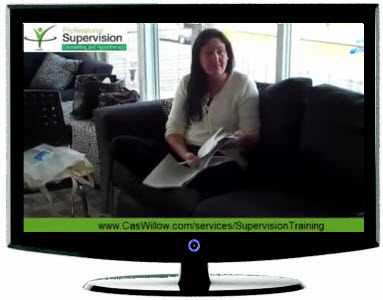 The value of this bonus kit is $1297 (and add on the hours it would take you to research and develop your own) and it is absolutely FREE at the moment and included as a bonus at this time.
NB. This bonus is not assured to be a continuing part of this course and may be removed at any time.
PLEASE NOTE: Should the essential entry criteria, as indicated, not be satisfied, the candidate's enrolment form will be returned together with a full refund.
ACT FAST, as each course has strict participant limitations due to live assessments.
===================================
Please Note: An assessment process is applicable, attendance does NOT guarantee a 'Certificate of Completion' and eligibility to become a supervisor of the association of which you are a member, as criteria relevant to the association will apply.  All participants must satisfy all requirements of the assessment process. Additional fees may apply for re-assessment.
Course Trainer and Assessor
Cas Willow
MANZMHA, MAAOS, MACA, MAHA, MAACHP MGKIHS,
Cas is a published author, lecturer, trainer, supervisor, counsellor, hypnotherapist, program developer and public speaker. She has worked within several organisations throughout her long and illustrious therapeutic career as a manager, a developer, a counsellor and a supervisor in her private practice as well as within community and forensic environments.
For a sneak peek at the long list of qualifications, awards, and accreditations bestowed upon her, head over to www.CasWillow.com/Cas-Quals/ to view the extensive expertise behind this humble, generous and gracious educator.
For Enquiries Contact:
CaS Therapy 1 Esplanade, Williamstown. Victoria. 3016 Telephone: (03) 9397 0010 Mobile: 0428 655 270
Note. Cas is also available as a Supervisor for Counsellors, Hypnotherapists, Ego State Therapists, Resource Therapists, and Supervisors.
Enquiries from all level of therapists are most welcome.
When & Where

St Joseph's By The Sea
Bay Room
16 Esplanade
Williamstown, VIC 3016
Australia

Friday, February 23, 2018 at 9:00 AM

-

Monday, February 26, 2018 at 5:00 PM (AEDT)
Add to my calendar
Organizer
Cas is a published author, a leading qualified and registered, Professional Counsellor and Clinical Hypnotherapist and Co-Founder of CaS Therapy. The Combination of Conscious and Subconscious Therapies that guides the participant through a journey of personal innovation, discovering the true qualities and calling upon the core resources to help you live a happy and balanced life; according to your true beliefs and values, allowing you to "Live a Quality Life, The One YOU Really Want to Live." 
Cas has been a therapist for over 25 years and throughout the time has constantly studied, learnt new skills as well as developed many of her own unique techniques and strategies, and it is this unique ability that has her clients continue to seek out her therapeutic skills often years and many miles later.
Her passion and dedication to the helping profession have seen her excel in her personal academic achievements, where, in her Masters at Monash University she maintained an HD average, which saw two prestigious awards from the Dean bestowed upon her.  
Cas gives back to the profession she is so passionate about by regularly holding training workshops for therapists and supervisors to help, share and improve therapeutic skills, so they, in turn, can pass on her amazing techniques that help so many people overcome significant issues in their lives. 
To be kept informed of the latest workshops online and offline join the Therapist Learning Centre mailing list which can be located on Cas' website. www.CasWillow.com