Sales Have Ended
Ticket sales have ended
Thank You for Your Contribution! You have saved Children's lives! . . . it was great to meet you on the day SHE Talks will continue to run fundraising events for Project Karma, through Eventbrite, Facebook, Instagram, and SHE Talks® website. Fur xoxo #shetalksprojectkarma www.shetalks.com.au/projects
Sales Have Ended
Ticket sales have ended
Thank You for Your Contribution! You have saved Children's lives! . . . it was great to meet you on the day SHE Talks will continue to run fundraising events for Project Karma, through Eventbrite, Facebook, Instagram, and SHE Talks® website. Fur xoxo #shetalksprojectkarma www.shetalks.com.au/projects
PROFESSIONAL PHOTOS by a PROFESSIONAL INDUSTRY PHOTOGRAPHER, by DONATION to CHARITY.
About this event
'Your Photoshoot - Their Rescue' 05 SUNDAY SEPTEMBER
PROFESSIONAL PHOTOS by a PROFESSIONAL INDUSTRY PHOTOGRAPHER, by DONATION to CHARITY.
This is a Fundraiser for Project Karma to rescue and rehabilitate hundreds of Children who are currently held captive in sex slavery - regrettably, the fastest growing business across the globe in 2021.
Project Karma is an Australian non-profit organisation founded by, now ex-investigative-policeman, Glen Hulley.
I am raising 10,000. This money will go straight to the Project Karma fund to fund Project Karma's next Sentinel task force.
To raise this amount, I have created this fundraising event where speakers, business owners, entrepreneurs, models, couples, can have a professional photoshoot with a professional make-up artist and professional industry photographer based on their needs and wants for a donation of $200.
WHATEVER YOU NEED, such as:
- Update portrait, upper body, full-length photos
- Personalise your website and social media photos
- Create a cover photo for Youtube/Vimeo videos
- Stage professional photos: at a desk, consulting clients, etc
- Different looks/Garment changes
- or, perhaps you need photos for a dating site, or something else as well.
Pay much less than the standard price and you get complimentary hair/makeup, coaching on how to pose, plus ALL of the photos which belong to you. (The photographer donates their time and expertise).
This is a professional studio photoshoot with industry photographers.
The studio offers a white backdrop, a grey marbled backdrop, and a variety of shooting spaces/themes indoors for many styles of photography.
ONLY 24 SPOTS AVAILABLE
✨ PAY NOW TO SECURE A SPOT with a donation for PROJECT KARMA $200 - Eventbrite charge a small additional fee
✨ Or, get in touch with me at shetalks@outlook.com if you want a payment plan
✨ Includes complimentary hair and makeup, as well as coaching for poses.
✨ On payment, you receive an email with a receipt and a checklist of times, the styles of photos you need and want, and hair/makeup times (this is flexible on the day), plus all the details you need.
Of course, you would have my eternal thanks and the gratitude of the charity I'm raising funds for. And, I would be honored to have you there on the day!
This is going to be a well-organised and fun day!
I look forward to having you there on the day.
Fur xoxo
E: shetalks@outlook.com
M: 0406-417-463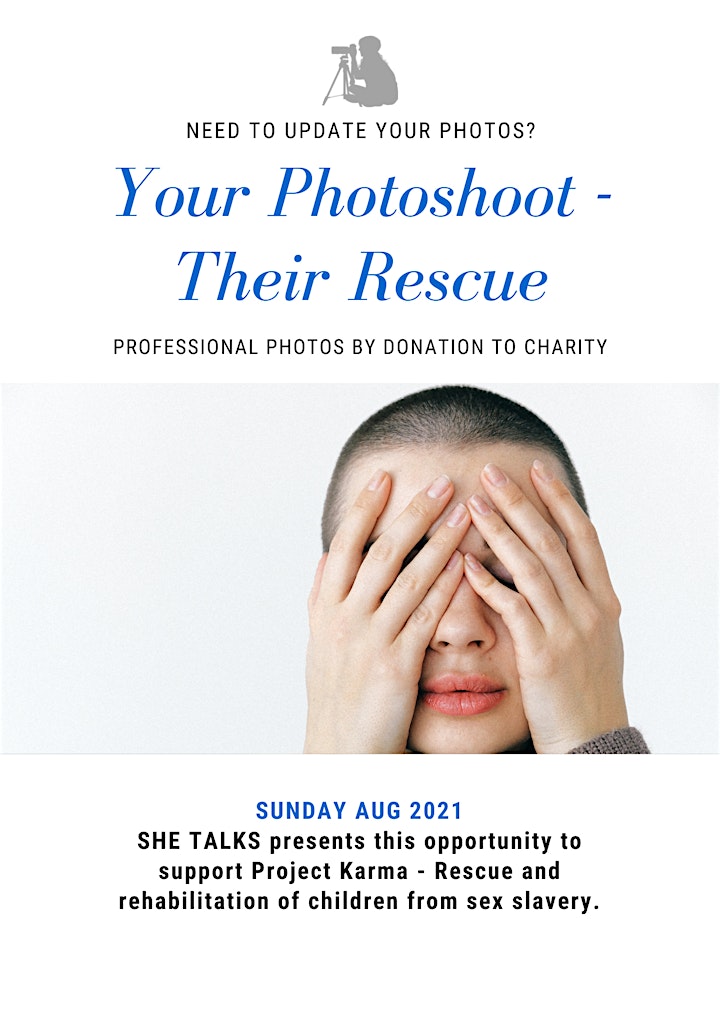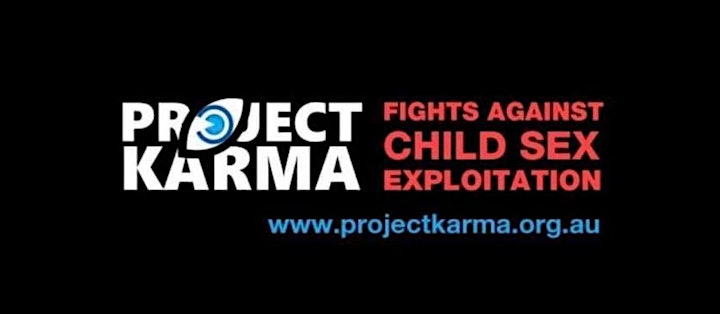 Organiser of Your Photoshoot - Their Rescue
ABOUT Fur Wale - International Keynote Speaker/Mentor /Trainer /Author 
Fur Wale is an author, writer, speaker, media veteran, mentor, behaviouralist, entrepreneur, and proud creator of SHE Talks®. Fur's background is in speaking, improvisation and theatre-acting, modeling, radio show host, TV presenter, training facilitator, the study of english literature, human-behaviour, the practice of Zen Buddhism, Tao Buddhism, Dynamic Meditation, Transcendental Mediatation, Body-Electronics, and Zen Do Kai Karate (black belt).
Inspirational, transformational speaker and leader of an Australian community of women committed to their own empowerment and authentic success. 
Fur is the proud creator of SHE Talks® a Public Speaking platform customised for women, with the purpose of enabling women to self author a talk, take the stage and captivate an audience of many or that one important person.
SHE Talks is a customised platform for women's personal empowerment through public speaking, and the empowerment of the audience and the people they have follow on conversations with. 
Training women to speak credibly with authentic presence, and revel in it, wether it's a large audience or just that one person.
"You will find me easy to follow and highly passionate. I give a wealth of transformative value. I am attentive to what you need in order to get you the break-throughs that shift you to the next level. I do the real work! I am outcome orientated. No fluffing about. I am-all-in and you need to be also, to be able to get to the finish line.
I possess a wealth of information and it is my aim to use it to assist you to get that beautiful vision of yours a very successful reality!It's going to be an exciting 2019!" ~ Fur Wale
Fur also mentors RMIT students and student at leading universities across the globe,  non-profit organisations, women footballers, community groups, small business owners, mums wanting to get involved in their community and graduating students ready to share their leading edge message with the globe.  
Fur is a member of a theatre group, currently collaborating on a performance for the Fringe Festival.  
Something surprising about Fur, is that she was the 1st female deckhand in QLD. "The Captain said 'No' when I first asked to fill the role. Of-course, he had no choice but to train me and trial me."  In her first few months, Fur worked alongside the captain to weather one of the largest catamarans through a category 4 cyclone. 
Something else that you wouldnt know about Fur, is that she assisted in the creation of Australia Stalking laws and was the first female to enforce them! 
"As an empowered woman, I want to play in the world, and by play I mean connect and interact, celebrate moments and inspire others to their empowered state" ~ Fur Wale