Description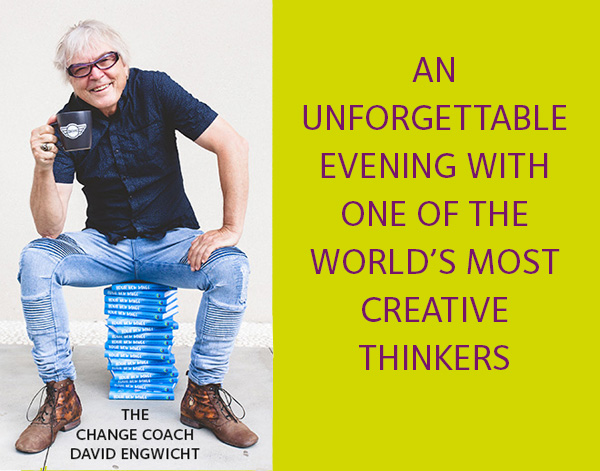 IN WHAT AREAS WOULD YOU LIKE TO MAKE CHANGE HAPPEN?
+ Your life direction
+ Your career
+ Your relationships
+ Your community
+ Your workplace
THEN THIS IS THE EVENT FOR YOU!
We were all born with wings - a brain optimised for creativity.
But for many, these wings have been clipped, or badly broken.
In this presentation, David Engwicht explains how you can tap into the 'creativity factory' inside your head, enabling you to take flight and live an extraordinary life.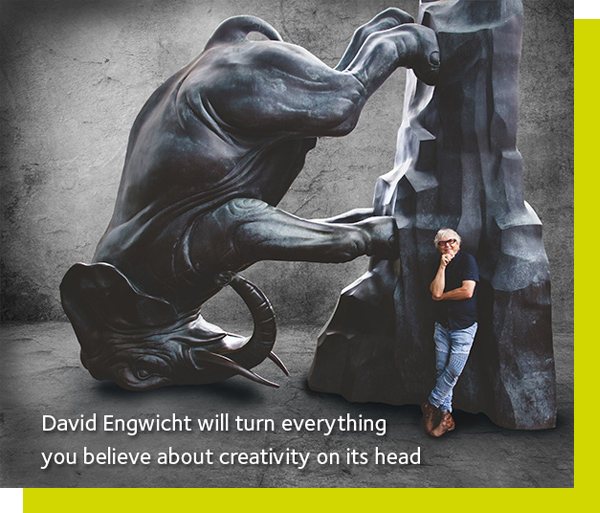 WHAT READERS ARE SAYING
"I have always considered myself a creative person, but David's book has given me a whole new range of tools to help me get my creative on!"
Crystal McGregor
"Loved this book! David has articulated a refreshing and clever perspective on creating change in your life and world. Highly recommended for anyone feeling stuck and wanting to make some changes."
Jen Jeavons

David is a passionate designer, place maker, artist, author, communicator and social inventor, best known as the creator of the Walking School Bus. Project for Public Spaces in New York describe him as "one of the world's most inventive thinkers on creating vibrant spaces". Nothing gives David greater joy than helping communities and individuals find their wings.

This event is for two groups of people:
+ Activated creatives who are living a creative life but want to soar even higher
+ Those who have been stuck for years and are finally ready to get unstuck
Ticket numbers are strictly limited.
BOOK NOW!