Event Information
Location
Australia - VIP ONLY
new economy 101
Adelaide, SA 5000
Australia
Discover how you can benefit from the new income economy through tech innovation.
About this event
Your Money Blueprint -
Creating New Income Economies
****** VIP ONLY event link will be send upon receipt of ticket registration.******
__________________________________________________________________________________________
It's often said,
'Money is the root of all evil' and how wrong are they to say or even think that! :-(
Hi, my name is Arthur Huis in't Veld founder of Your Money Blueprint.
First things first, Money is the most wonderful tool to have,
It's a reward that we receive for doing good, what you sow is what you reap ;-).
Money represents a value of exchange, the more you have the more value you can provide = stimulate your everyday economy and even live the lifestyle of your choice.
Money is something that you and many deserve lots of!
Now we got this out of the way, let me share with you why Your Money Blueprint?
Most of us may work in a job, run a business, or are looking for work or may even study. Most of us exchange time for a unit of money but are only too often limited how much we may earn.
Then there are some who live the life they aspire and earn the money they deserve.
Please do note, Money does not make Money or Grow on Trees ;-)
It's a,
1. Mindset + 2. Strategy + 3. System.
A system that has been fine tuned over time and as are sult providing validated and proven predictable outcomes and big incomes with the use of the right money making strategy.
During our 45 minute live online event we will introduce you to our technology solution that is used by a client base of over 355.000 people, yes thousands.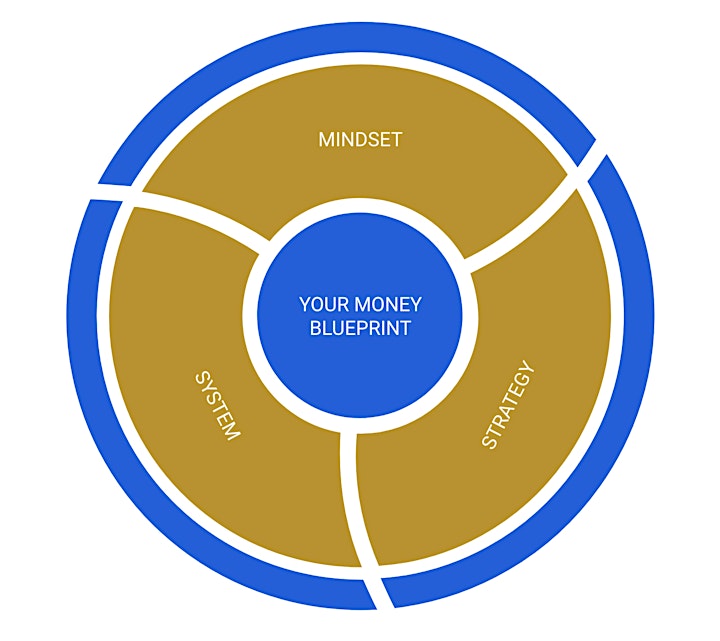 Location
Australia - VIP ONLY
new economy 101
Adelaide, SA 5000
Australia