Over 50? Learn powerful practical strategies from our panel of experts to boost mental wellbeing, reduce stress and improve resilience.
About this event
SHARE brings together leaders in mental health to share key actions for improving mental health in older adults. Learn new strategies for yourself, or a friend or family member, and map the journey to a happier, healthier, more resilient you.
Join us for this live online seminar & workshop and FEEL THE DIFFERENCE in your mental health.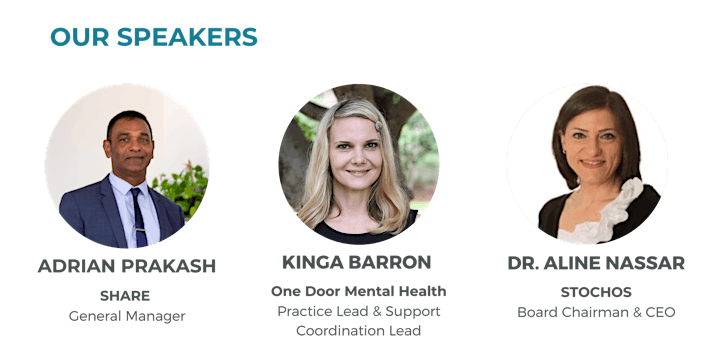 About Mental Health Month
This year's theme is "Tune In." Tuning In is all about being present.
It means being aware of what is happening within you, and in the world around you.
Being present by tuning in has been shown to help build self-awareness, help make effective choices, reduce the impact of worry, and build positive connections.
You can tune in to many things:
Tune in to yourself – What can you sense right now? What can you feel?
Tune in to others – What might people around you be feeling? How can we connect?
Tune in to your communities – What is happening that you can be part of, or that you can help others be part of?
Tune in to stigma – How do attitudes and understandings of mental health and wellbeing impact on people's ability to live the lives they want? How can we help?
Join us this Mental Health Month as we celebrate the positive effects of tuning in and staying connected to boost your mental health.