Description
We are all becoming increasingly aware that our wellbeing and vitality is being compromised by overly processed foods, stress, depleted soils and environmental pollutants to name a few. Even our organic foods don't have all the nutrients we need on a daily basis.
Guest Speaker:
---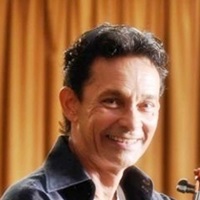 ---
Douglas Fremlin, BMus, International Hospitality Management B.Sc, Psychology
Doug has a passion to share with people the things he finds that would benefit their lives, their health and their well-being. He has researched nutrition and dietary changes for more than 23 years and in 2012 was diagnosed with cancer and was given three to six months as a possible life span.
He grew up around natural medicine and has always followed a good, healthy diet but knew there would be a tool, a product that someone has made or was making that will replace what we lack in our diets today and that is "PROPER" nutrition. "The cause of many illnesses that plagues our world today".
At the end of 2014 he found what he was looking for, that tool, that product and he will introduce you to what is now changing so many peoples lives all around the world. Giving them their lives, their health and their well being back and paying them for what you do with one of the fastest growing companies in the world.
Our Health Is Our Greatest Asset - Without it, life is not so fun. With it, anything is possible.
Come See, Hear About, and Taste What Has Been Helping People Transform Their Lives For 28 years.
Would You Like To Be A Part Of A 20 Year Old Multi-Brand Company That Is Now Listed On The NASDAQ?
Join Us and Find Out What Is Working For So Many People