Description
The first major study into the mental health and wellbeing of the media marketing and creative industries was published just recently. Using "DASS" (depression, anxiety and stress scale) it showed that our industry is overindexed vs. the average across Australia in terms of "at risk" levels. Most would say this is unsurprising, but what are we doing about it? There is an entrenched "work hard/play hard" culture in our industries and we need to shine a light on the importance of balance and wellbeing.
Legends & Leaders is helping you start the year off right by holding an evening session curated around this very issue.
Clare Robinson and David Westgate will share the issue, their stories and provide you with tools to help you deal with stress as you move into 2019.
Join us for a relaxed evening of learning and chatting over wine and nibbles.
Speakers:
Clare Robinson, Principal, Clarety Coaching
Clare is on a mission to enable leaders and their teams to find more energy, passion and purpose in their work and life. Following 15 years as a strategy and business lead across media, consulting and digital agencies she found business success but for her, this seemed to come at a cost to her personal health and relationships. This drove her to explore why and how to re-dress the balance. 5 years ago she stepped away to work with the Golden Door Health Retreat and re-train in wellness coaching, coaching psychology, neuro-linguistic-programming (NLP) & mindfulness.
She went on to found one of the leading Coaching and Wellbeing Training businesses within the Marketing Service's Industry. CLARETY Coaching & Consulting work with human-centred organisations to create the cultural conditions for their people to thrive. They exist on the edge of what is needed now and into the future for people to flourish & grow, given the ever changing and complex work environment we are operating in.
Clare herself is a Master Coach & facilitator of Leadership Wellbeing Programs. She has worked with 100s of leaders to redress their work / life balance, set up healthy routines for peak performance and accelerate their learning & development.
Clare is also on the Coaching panels of the Marketing Academy and The University of Sydney Business School MBA program and, outside of the coaching room; she also speaks passionately on the topics of mental health and building resilience for the 21stcentury work place.
David Westgate, Principal, Westgate + Friends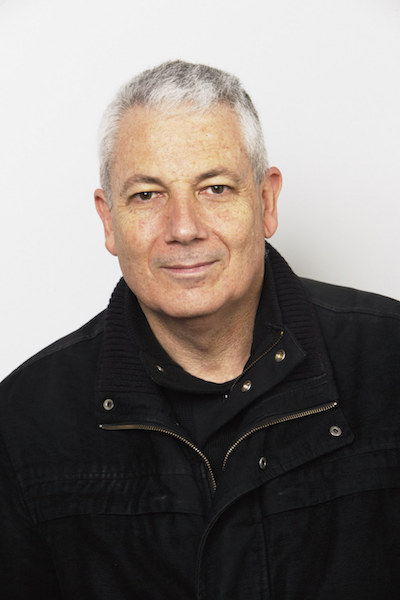 I've worked in advertising for 35-years as a writer and strategic thinker. In 'search engine talk', I'm a highly-awarded, results-driven, storyteller who makes strong connections between people and brands through insightful thinking, clever ideas and communication that actually communicates.

I've held Senior Management positions in international agencies, run my own, and worked on clients like Subaru, Kellogg's, Johnnie Walker, BMW and CommBank.

All while suffering from Bipolar 1.

So I know what it's like to be driven by anxieties so strong, I sacrificed weekend after weekend to needless work. To be so sleep deprived, my keyboard began to resemble a pillow. And to perform brilliantly in a boardroom one moment, only to find myself crying quietly in a toilet cubicle the next.

Six years ago, my mental health and career began blending when I also started working as a keynote speaker and mental health facilitator for the Black Dog Institute. I've also served on their Lived Experience Advisory Panel.

I've spoken to groups as diverse as the Sudanese community, the Friends and Families of Missing People Unit, the Department of Communications and Culture, Metlife, TAL, the Treasury, and even one of Black Dog's supporter groups who had lost a member to suicide.

I've also been interviewed by the Australian Financial Review, appeared on Insight on SBS and created a mental health in the workplace corporate initiative.

In short, my work life has been a perfect storm; battling Bipolar 1 while building a successful career.