Description
Get a real idea of what it takes to bring a business or an idea to life
This Young Entrepreneur Boot Camp is essential for anyone aged between 16-24 years of age who wants to discover what it takes to reach your entrepreneurial potential. You will be given a set of invaluable tools which will enable you to capitalise on that potential and help launch your career or new business venture.
The program consists of a 2-day workshop giving you entrepreneurial experience using the activities and business simulation as a platform towards discovering your own personal qualities, characteristics and attitudes as an entrepreneur.
What we will cover:
We'll delve into the key components when starting a new idea

Define the problem that you're solving and for whom

Define your target audience and what they will be looking for

Define the value that your idea has for your target audience (and it isn't just financial)

What would you need to progress to the next stage
Bringing it all together to create a great pitch

This program will run over the course of 2 days during Youth Week 2019 (16th & 17th April) and will be followed by the Youth Innovation Networking Event in the evening where participants will be invited along with the region's business leaders and influencers to make their pitch their pitch and get feedback. All participants with a business idea will have the opportunity to access ongoing business mentoring.
Further Information:
Lunch will be provided on both days, you will need to bring your own morning tea if required
Please bring your laptop/exercise book if you would like to take notes
Bring your water bottle to keep hydrated!
There is a cafe next door to the venue where you can get your coffee fix before the workshop begins each day if needed
Street parking is available and the venue is a short 5 minute walk to the train station and bus stop
Your fabulous Presenter – Christina Gerakiteys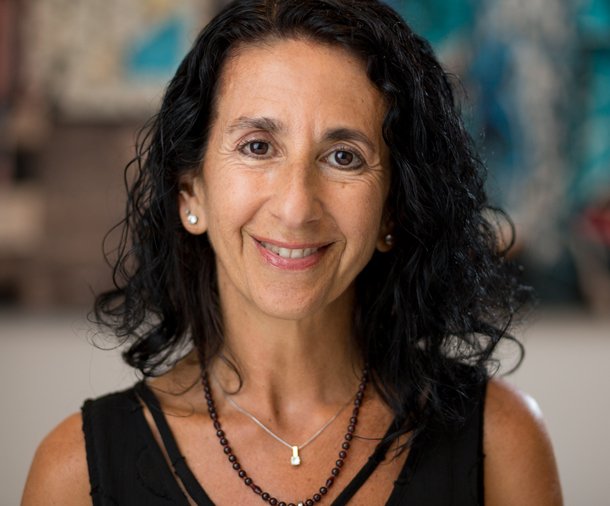 Christina Gerakiteys, is the CEO/Creative Director of UtopiaX and an International Speaker. Christina is an ideator and innovation enabler, consulting with entrepreneurs, businesses and organisations to strategise, prototype and iterate innovative products and services. She has written and presents business development innovation programs, conducts workshops and facilitates strategic planning meetings and conferences.
Christina writes for several publications and speaks regularly on radio about business development, creativity and innovation.
Christina's mission is to ignite and encourage creativity and innovation to maximise productivity, collaboration and workplace happiness.