Yoga Therapy in Integrative Oncology

Sunday, 25 June 2017 from 9:30 am to 4:30 pm (AEST)
Event Details
Join naturopath, yoga teacher and yoga therapist Chandrika Gibson for this day seminar to upskill in the latest research and techniques for using mindful movement, breathing techniques, relaxation and meditation to support people affected by cancer. Yoga experience is an advantage but not essential, these are techniques any practitioner can add to their toolkit, and can be easily delivered within clinical settings.
Expected Learning Outcomes from attending Yoga and Mindfulness for Natural Therapists in Integrative Oncology seminar:
*  Become familiar with current research findings where yoga and meditation interventions have been trialled in different tumour types
*  Clarify the difference between yoga teaching and yoga therapy
*  Understand why yoga therapy is a useful adjunctive modality in any natural medicine practice
*  Become familiar with how yoga therapy is delivered in cancer settings Australia wide
*  Have a direct experience of giving and receiving yoga therapy management
 
Learning Activities:
*  Role play empathy exercise – understand what cancer survivor's report.
*  Experience intentional relaxation using rhythmic diaphragmatic breathing.
*  Learn to instruct a 3 minute breathing space technique for stress management.
*  Deliver and receive guided yogic relaxation practices.
Presenter: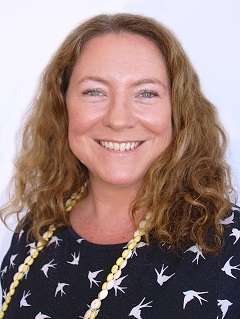 Chandrika Gibson is an international speaker and yoga teacher trainer who graduated as a naturopath from Perth Academy of Natural Therapies in 2000. She has seen thousands of clients in private practice in a variety of clinical settings since then. Following the passing of her beloved Dad in 2004, Chandrika grew increasingly interested in using natural medicine to support people affected by cancer. She trained as a yoga teacher and in 2006 began offering small group classes to people living with cancer through the Cancer Council's Life Now program. This led to a role evaluating the Life Now yoga and meditation program statewide. Her own diagnosis of malignant melanoma furthered her sense that integrative oncology was deeply needed and could fill many of the gaps in patient needs that the current health system is not always able to do. Bridging the paradigms of conventional and complementary medicine became her heart felt passion. Chandrika embarked on post graduate study in 2010 and graduated from RMIT University with a Masters in Wellness in 2012. Her original research looked at the physiological and psychological effect of yoga on women with breast cancer. Continuing to work predominantly with cancer patients, Chandrika was then contracted by the Cancer Council to create and deliver patient education programs, specifically focused on non-pharmacological supportive care. In these settings she honed her skills at reading, understanding and relaying evidence based content to a lay audience. In 2014 Chandrika was employed by Cancer Support WA and soon took on the role of Director of Client Services. She was integral in bringing together stakeholders in cancer care to merge two charities, now united under the banner of Solaris Cancer Care. Having been involved in yoga teacher training programs, yoga therapist training programs and in natural medicine colleges, Chandrika is a skilful facilitator with a warm and engaging manner. As the field of Integrative Oncology continues to develop apace, Chandrika is passionate about educating conventional health professionals, natural medicine practitioners and the public about the safe and effective use of complementary and integrative approaches to cancer care.

General information:
Time: Registration from 9.00am, 9.30 am start. 4.30pm finish.
To book:  please book via our website or phone ATMS on 1800 456 855.
CPE: 6 CPE points (ATMS policy accrues 1 CPE point for each hour of approved educational time).
Please bring: your lunch. Please wear comfortable, loose clothing.
ATMS cancellation policy: bookings cancelled between 7 and 21 days before the seminar date are able to transfer the booking to another seminar. Bookings cancelled with less than 7 days notice before the seminar date will not be entitled to any refund.
Please note - if it is deemed that a seminar is not viable, it may be postponed or cancelled by ATMS. Participants of the seminar would be notified of the postponement or cancellation approximately 1 week before the scheduled date of the seminar.
It is not permissible to bring children to ATMS seminars.

When & Where

Adina Apartment Hotel Sydney Central
2 Lee Street
Haymarket, NSW 2000
Australia

Sunday, 25 June 2017 from 9:30 am to 4:30 pm (AEST)
Add to my calendar
Organiser
Australian Traditional Medicine Society
Yoga Therapy in Integrative Oncology