Take some time out for yourself and be guided through an afternoon of gentle yoga to relieve back pain.
About this event
In this unique workshop you will discover the benefits of slowing down. In the process of going quiet and finding stillness, you will activate the parasympathetic response to provide the greatest nourishment to your well-being.
Your experience includes:
• Gentle yoga stretch
• Restorative yoga poses using props, focussed on the spine
• Guided meditation, and
• Calming tea and connection.
Join Claire for a relaxing afternoon in the tranquil space at Jindii Eco Spa, Australian National Botanic Gardens. Yoga mats and props will be supplied, please bring a bath sized towel for the bolster.
About the instructor:
Claire is a certified Yin, Vinyasa, Core and Chair Yoga Instructor and Holistic Wellness Coach. For over 4 years Claire has been coaching her students to explore what slowing down feels like in their bodies. Claire's passion is to create a deeply nourishing environment where compassion and self-acceptance can be cultivated.
Claire's gentle inclusive nature enables her to make all her students feel comfortable, and the yoga practice very accessible to everyone.
Claire can be found holding yoga classes in her local community, cuddling her two grand babies, tending to her veggie garden and cooking wholesome food for her family in her 50's style kitchen.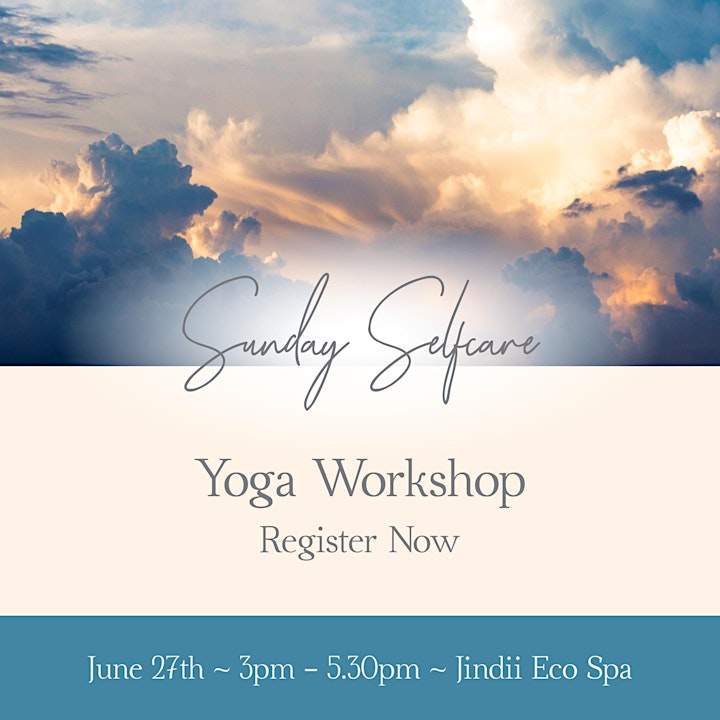 Organiser of Yoga for Back Pain
Jindii EcoSpa delivers soul-enriching spa treatments that will revitalise, recharge and replenish you. Inspired by the native flora found in the lush, rainforest surrounds of the Australian National Botanic Gardens, Jindii infuses locally sourced botanical ingredients into our signature collection of native spa rituals.
Jindii EcoSpa is the perfect haven for you; a nurturing, natural oasis where you can escape from life's hectic pace and reconnect with nature and your self.