This course will empower you with the tools and confidence to teach chair yoga and mindfulness breaks in your classroom
About this event
>>> The training includes morning tea and light lunch. <<<
This course will empower you with the tools and confidence to teach chair yoga and mindfulness breaks in your Early Years and Primary School classroom.
In this evidence-based Professional Development Workshop, you will learn mindful practices about yoga education, and chair yoga tools to improve your and your students' physical, mental, emotional, and social wellness.
Together, we will explore how to safely and effectively adapt yoga poses to the chair and how to use the chair as a prop to stretch and strengthen the body.
You will gain the confidence to identify challenging times during your school day and mindful practices to shift your classroom into a more positive state of mind through ample opportunities to embody and practice teach breathing, chair yoga postures, brain breaks, and relaxation exercises throughout the course.
Upon completion of our course, you will be fully equipped with the knowledge and skills to help students:
Improve focus
Reduce stress
Regulate behaviour through chair yoga and mindfulness practices
Perfect for beginners. NO prior yoga experience or extra equipment required.
______
WHAT YOU'LL LEARN
Utilise yoga tools to shift children into a better state of mind.
This workshop equips you with a broad variety of basic principles and tools to implement short yoga breaks with children. You will learn and practice yoga tools to effectively promote health, learning, and achievement. Focus: Children (Ages 3 to 12). We will practice activities on chairs as well as on carpet for younger ages (Kindy - Year 1)
Recommended Background
No prior background or previous experience is required for our training — only a passion for yoga, education, and the health and wellness of children!
Course Materials
To keep the world green for our children, we deliver our course materials digitally. Upon registration for this training, you will receive:
A 75 page manual with full colour pictures
Twelve ready to use lesson plans (which will be practiced during the training)
A PD Certificate
This workshop is certified by the Yoga Alliance. Upon completion of our Tools for Teachers, participants are eligible for Continuing Education Units (CEUs) for the Yoga Alliance, Yoga Australia, Child Life Council, and select school districts.
Links to AITSL Standards:
FA4.1 Support student participation
FA4.2 Manage classroom activities
FA4.3 Manage challenging behaviour
C1.3 Based on current research on effective teaching and learning
C1.6 Is relevant when needed
C3.1 equips teachers and school leaders to deal with future as well as current challenges
Competency Framework for Education Assistants (Special Needs)
L3. Assist with training students in the acquisition of self management, e.g. life skills
WHAT YOU'LL GAIN
Discover what our PD Workshop will do for you.
Schools
Whether you're a classroom teacher, a Phys. Ed. or wellness teacher, a counsellor, an administrator, or a homeschooler, Tools for Teachers will help you to:
Improve student behaviour and classroom management with dynamic teaching techniques
Empower students to self-regulate before class or test-taking situations with yoga breathing and relaxation
Boost students' health and wellness with engaging yoga breaks
Yoga Instructors
For yoga instructors and studio owners, Tools for Teachers will help you to:
Expand your reach with yoga tools for adults and children in academic settings
Share the many life skills yoga has to offer through fun, playful yoga breaks
Discover lifelong learning through yoga education
Join the movement towards a happier, healthier future for our young ones
Parents
Parents and guardians taking Tools for Teachers will learn to:
Navigate tricky transitions during your child's day
Empower your children to calm down and self-regulate with yoga tools when things don't go as expected
Plant the seeds for your children's lifelong health and wellness
Health Care Professionals
For Pediatrics Health Care Professionals such as nurses, occupational therapists, physical therapists, child life specialists, and social workers, Tools for Teachers will help you to:
Integrate yoga tools seamlessly into patient care, facilitating patient self-regulation through yoga breathing and relaxation
Learn chair yoga poses, breathing and games that can be easily incorporated into a variety of medical settings
Nonprofits
Youth-serving nonprofit organisations can take Tools for Teachers in order to:
Improve the ability of your staff to manage behaviour and classroom management with dynamic teaching techniques
Empower the children and teens you serve to self-regulate before class or test-taking situations with yoga breathing and relaxation
Boost the health and wellness of the children and teens you serve with engaging yoga breaks
FURTHER INFORMATION
Research about the Yoga Ed. Tools for Teachers (and the fact that researchers looked at the benefits as well as the hurdles to implement this program into the school day and hence it has been designed to support everything and not replace or add to anything). (https://www.scirp.org/journal/PaperInformation.aspx?paperID=49338)
Primary and High School Teachers across Australia are already implementing the Tools for Teachers successfully into their day-to-day teaching. E.g. Marissa, John Curtin College of the Arts: "The Yoga tools have been so helpful in focusing the kids. The practice will stay with me forever in the classroom. Highly recommended."
Yoga Ed. Tools for Teachers maintains secularism in all programs and activities and is designed by school teachers for implementation in schools. It's the most widely used in-school program in the US. Hundreds of teachers have successfully implemented these Yoga and Mindfulness tools in schools in Australia and New Zealand
Teachers/Admin staff don't need to have any previous yoga experience.
No special equipment is needed. You 'only' need breathing bodies.
Yoga Ed. Tools for Teachers is suitable to all abilities (including those with special needs) and can be held anywhere: in the classroom, in the canteen, on the oval. With 5 children or 100 children.
Teachers/staff will leave the workshop confident and empowered to teach short 'Wellbeing/Mindfulness/Yoga' brain breaks in the classroom where they see fit (used as transition, preparation for testing situations, to set up/finish the day, and more) without adding anything to their (already full) curriculum.
Refund Policy:
* 14 days before training = 100% Refund, 7-13 days before training = 50% refund, Less than 7 days before training = credit for future PD in Western Australia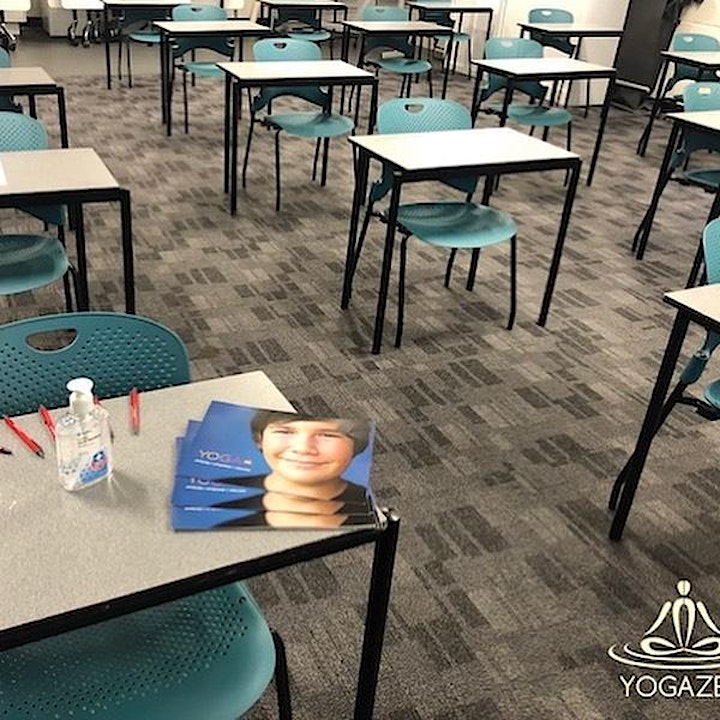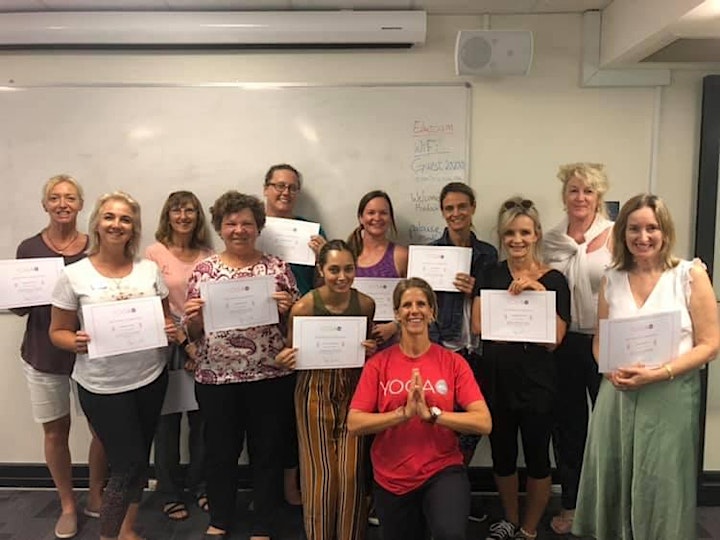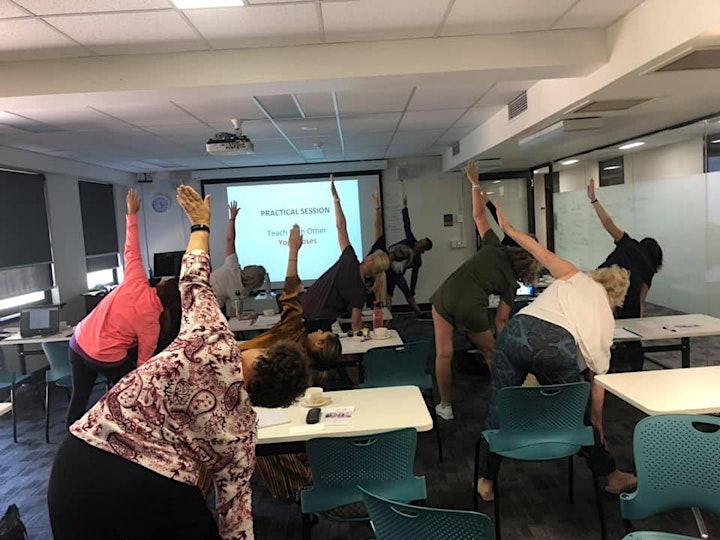 Organiser of Yoga Ed. Tools for Teachers Primary School and ECE