Description
Peace. Love. Unity = Yoga Day Festival!

Rapidly becoming the Gold Coast's icon conscious community event, Yoga Day Festival is a fun, free celebration of the United Nations International Yoga Day. It's a day we come together to honour all things yoga, while expressing our heart felt gratitude for the light and joy that yoga brings to our personal lives and humanity at large.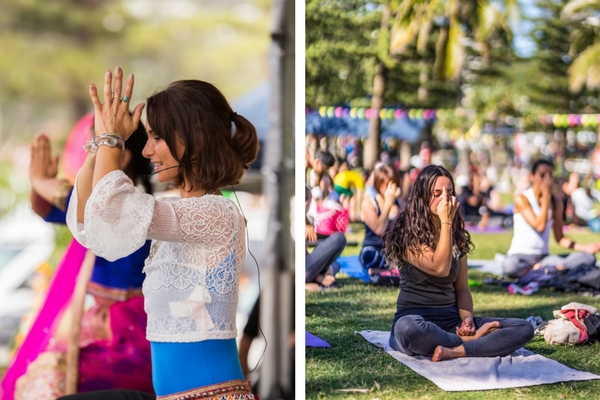 Enjoy this community celebration in Justin's Park, nestled right in front of the beautiful Burleigh Heads beachfront. Talented local teachers take you on a fun and inspirational journey through flowing asanas, sacred music, guided meditations and a long and luxurious relaxation in the warmth of the gentle winter sun.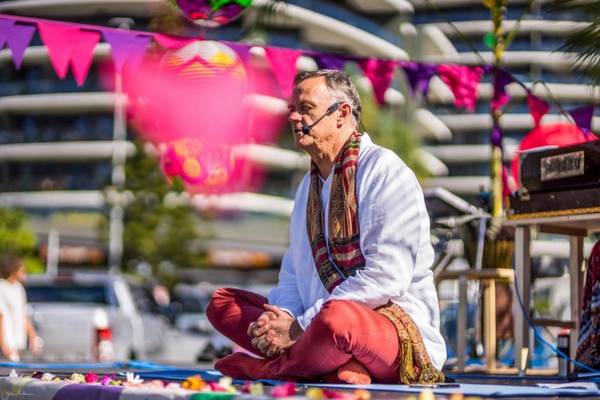 Plus! Wander into our meditation tent for rejuvenating deep peace sessions and yoga lifestyle workshops.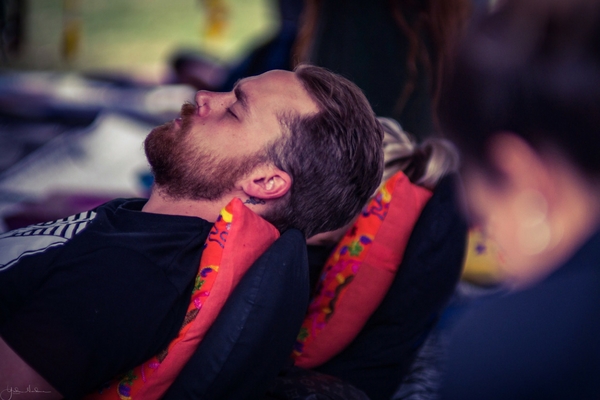 And bring the little yogis to have fun in our famous kids' yoga space with games, music, dancing and more!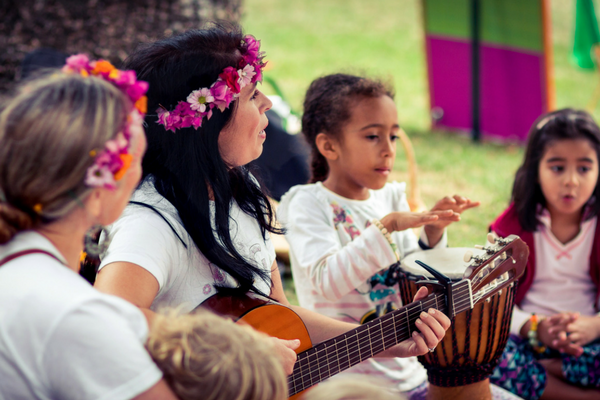 Whether you're new to yoga or an experienced practitioner, you will absolutely love Yoga Day Festival!
Check out the beautiful video from last year! https://www.youtube.com/watch?v=Eb265pxD89c

Yoga Day Festival | 16 June 9:00am – 1:00pm
Justin's Park, Burleigh Beach
Free event | Hosted by the Australian School of Meditation and Yoga
Featuring one of Australia's leading kirtan bands Ashraya
Header photo by Tom Judson Photography
Event photos by Yadu Nandana Photography
FAQs
What are my transport/parking options for getting to and from the event?
Every year hundreds of people attend Yoga Day Festival, so we highly encourage you to carpool or take public transport to Burleigh Heads.

What do I bring to the event?
Bring some water, sunscreen, and a yoga mat (if you have one) to stay comfortable & cozy throughout the festival.