About this Event
Inspiration~ Renewal~ Sankalpa
Immersing yourself in an annual retreat can redirect the activities of life in a more benevolent, meaningful and heartfelt way.
Yoga Darshan aims to create an atmosphere where one can experience the inner vision of pure yoga. With this vision in mind, the inaugural Yoga Darshan Retreat offers an opportunity to come together and explore the pure aspects of authentic yoga with sincere and dedicated students and teachers. The retreat will be centred around celebration, inspiration and sankalpa - to more deeply invoke benevolent energies for the year ahead.
The weekend will be brimming with a range of inspiring sessions including:
Yoga classes
Pranayama classes
Bhajan, mantra and nada sessions
Havan and sankalpa
Meditation
Yoga nidra
Ecstatic kirtan (with wonderful and much loved kirtanists)
Satsang
Govinda Valley is a truly divine setting dedicated to spiritual vision and absorption. And the community on our retreat will bring a joint sense of connection and purpose.
Teachers
Join Gangadhara, Sangita and Mukti, on an invigorating, deepening and uplifting journey as we explore the deeper aspects of authentic and pure yoga. Read more about the teachers here.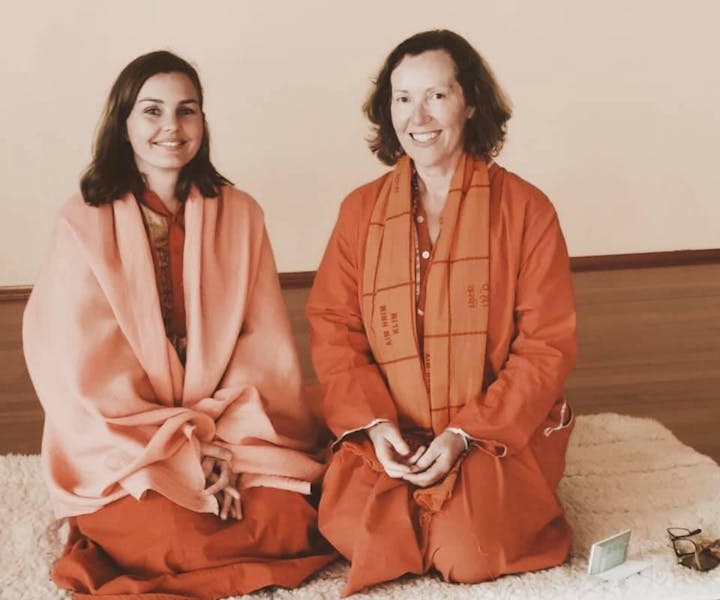 May all beings be well
May all beings be happy
May all beings be loved
May all beings prosper