Learn to breathe and meditate for your health!
About this event
We might consciously eat well to improve our health. Have a consistent exercise routine. Etc. But have you considered how breathing and meditation can have a positive influence on your health and well being?
How is your digestion?
Your hormonal balance?
Blood pressure?
Circulation?
Immunity?
Your ability to unwind and relax?
Your relationship with others?
Your inner peace and tranquility? 
Breathing and meditation can impact all these areas and more.
In this two hour workshop you will learn:
- How breathing works and the importance of its three components
- The many common breathing patterns that can cause health issues
- How you can improve your breathing and why this should be a priority for you
- Stretches and remedial breathing techniques to expand your lungs and oxygen intake
- Simple and effective meditation and relaxation techniques for complete wellbeing
- A better understanding of all aspects of yourself
This workshop is perfect for you if:
- You want to find out more about how the breath affects your physical, mental and emotional wellbeing
- Have trouble breathing and want to learn remedial techniques
- Want to improve your health through breathing and meditation
- Want to learn practical first aid techniques to combat stress
- Have a nose and pair of lungs (hehehe)
Saturday 12th June 4pm - 6pm
Australian School of Meditation and Yoga
2532 Gold Coast Highway, Mermaid Beach
$29 (includes breathing prop and light refreshments)
Online bookings necessary | BYO yoga mat & cushion
About Your Presenter:
Margaret Doyle (Vrndavan dasi) is the founder and director of Veda Yoga Teacher Training and our senior instructor at the Australian School of Meditation and Yoga. She has been teaching yoga asanas and meditation since 1998 locally and internationally. Her style of teaching focuses on pure movement, breath and restoration.
From Margaret Doyle:
"I have been studying yoga philosophy, meditation, asana, yogic breathing and relaxation since the 1970's in my quest to deepen my understanding on a physical, mental and spiritual level, and I have grown to appreciate holistic yoga for all its wonderful benefits. My health and energy have improved over the years and  my mind has calmed, I have learnt to listen to what my body is telling me, but best of all my appreciation for this wonderful journey of discovery of the real self has increased."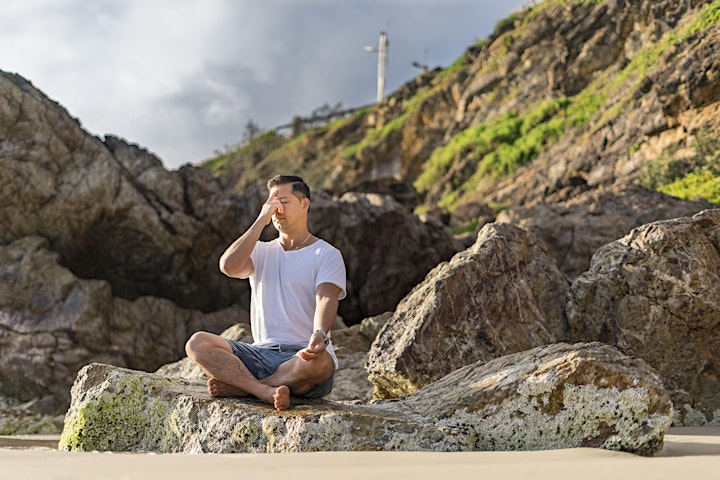 Organiser of Yoga Breathwork & Meditation Workshop
We are proud to offer an authentic, wholistic yoga experience aimed at optimising physical, mental and spiritual wellbeing. ASMY offers classes, programs and activities covering various yoga categories allowing individuals to learn and practice any of the steps or methods of yoga and apply them in their own life.