About this Event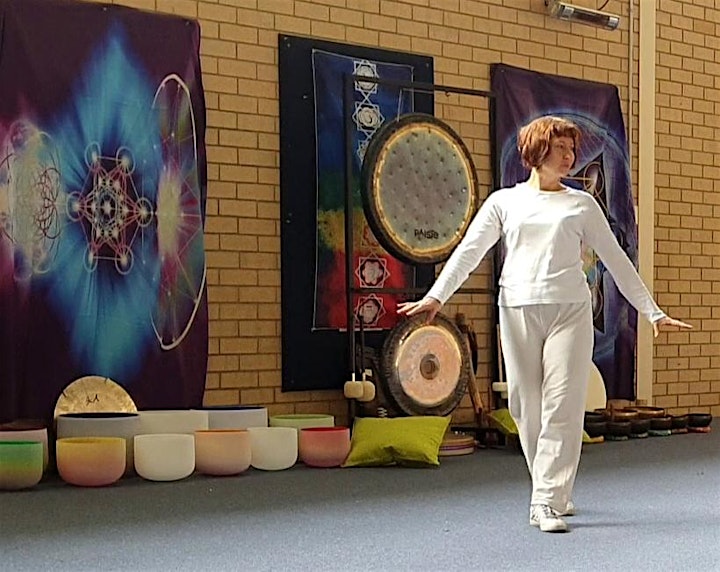 Yogahealth and Treemendus Health invite you to a special Yoga and Sound Healing retreat where you will find a safe space to release physical, emotional and mental tension. Through gentle Yoga, Mantras, Meditation and Sound Healing you will gently open your body and mind to receiving nourishing energies, while fulfilling and empowering yourself.
During this 4 hour Yoga retreat Anna Lakshmi (Yoga Teacher) and Andrew Cox (Sound Therapist, Meditation Teacher & Kinesiologist) will guide and support you in your journey to release stress and balance your Throat Chakra using breath, sound and your own energies.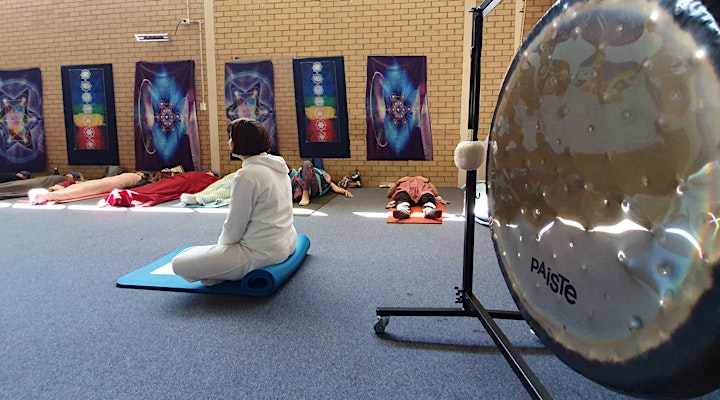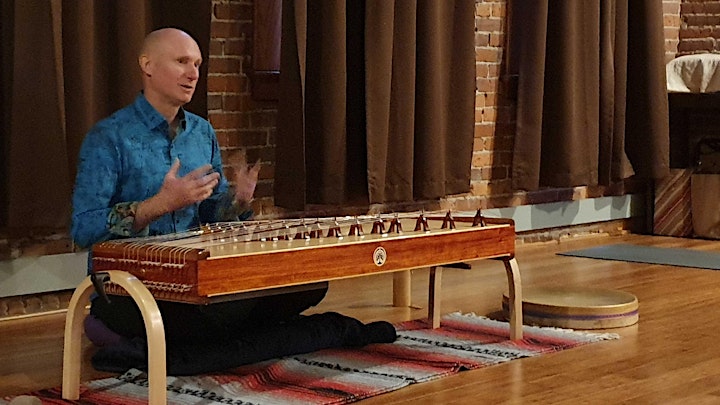 What to expect from this retreat:
• Setting intentions at the beginning of the retreat to help manifest and bring forth positive energy.
• Gentle yoga to release tension in the body and mind.
• Develop confidence, unleash your creativity and bring clarity and emotional balance to your life.
• Learn about the Throat Chakra and how to balance it.
• Movements, meditations, visualisations, mudras and breath techniques. specifically designed to empower you.
• Learn how to open up your voice with Bija mantras and speak up.
• Healthy light vegetarian lunch, including homemade kombucha and homemade Paleo raw treats lovingly prepared by Anna Lakshmi and Servane Cox (naturopath)
• Sound Healing with carefully selected notes played on Crystal Singing bowls, Sharmanic Drum, Gong, Chimes, Tibetan Bowls and Andrew's custom made 'Treemendus Chord' - a multi sided 56 stringed sound board incorporating variations of three ancient instruments designed to help you meditate and relax.
• Reflection during the closing ceremony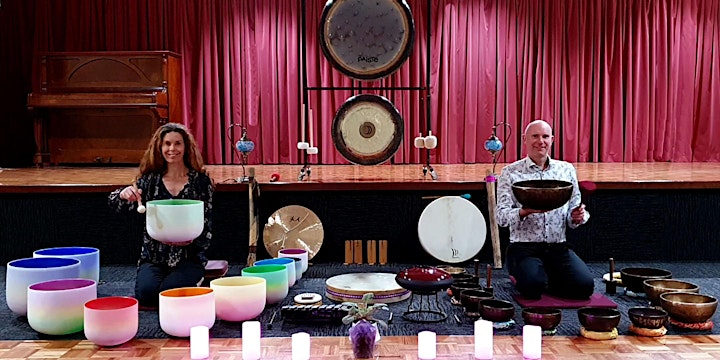 About Treemendus Health
Offering a combination of Sound Therapy, Kinesiology and Naturopathy, husband and wife team Andrew and Servane Cox have a tailored holistic approach to health and well-being. 'We strive to restore and support your health using a balance of both modern science and natural healing modalities.'
www.treemendushealth.com.au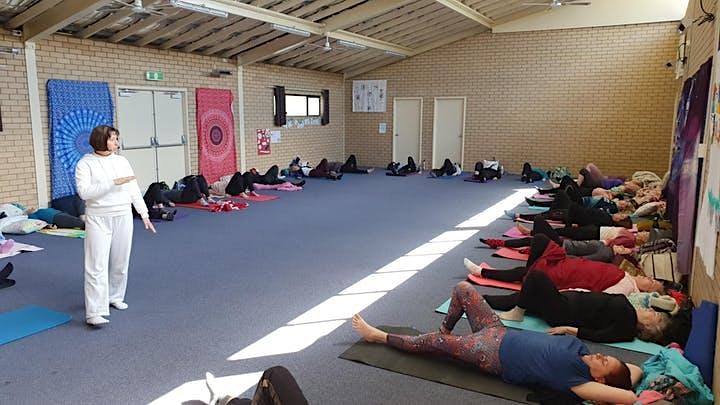 About Yogahealth
We teach what may be the most gentle but effective yoga yet developed. We teach students to use the mind to release tension in the body, that is why anyone can do it – even people with injuries. Yogahealth works with all the body systems – respiratory, immune, cardiovascular, and brings them together through the central nervous system without having to strain the body in any way.
www.yoga.com.au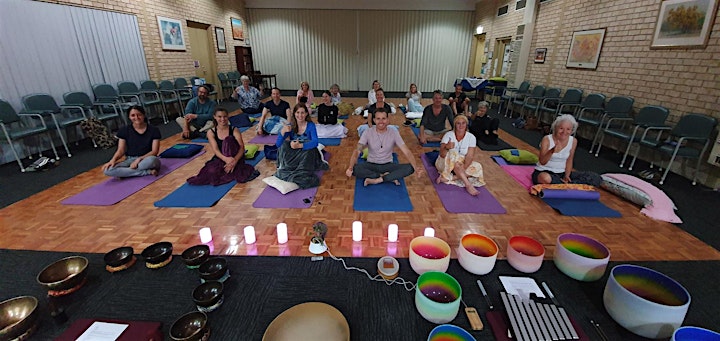 What have our participants said about us?
"Absolutely wonderful reconnecting to Anna's magic. What I liked most is sharing with likeminded people and enjoying relaxation, yoga and new experiences of healing vibrations." Julie N.
"The whole retreat was a most enjoyable experience. Very well run with a beautiful grazing platter. Anna is a wonderful instructor and Andrew showed a warmth with the gong session." Heather
"Felt a very deep effect from the meditation and the sound healing. Also really enjoyed the yoga. A great balance of movement, poses and explanation. I liked most the explanation at the end of what Andrew did in the sound healing. I appreciated him saying up front that he was going to do this as I didn't get distracted by trying to work out what was happening during." Vicky
"Thoroughly enjoyed my second retreat. Great experience + very interesting. Lovely food." Natalie P.
"Wonderful-relaxing-beneficial-friendly-powerful-delicious lunch. Really enjoyed the gentle yoga therapy from Anna." Jenny C.
"The combination of the sound healing, meditation and yoga was fantastic along with the food!" Tanya
"Soulful and relaxing. 100% nurturing." Jo C.
"Very welcoming atmosphere and so much wisdom offered and shared on the value of self-grounding, so important in a world with so much stress and anxiety. Enjoyed it all." Naomi P.