Yoga 8 Week Term - Breathe, Connect, Move (Tuesdays 6.30pm)
Our 8 week yoga term has been designed to gently and progressively increase your balance, flexibility & strength.
About this event
Join Jodie Tapper (Vital Wellness Pilates) for our Yoga Slow Flow 8 Week Term to be held at Baker's House in Harrisdale.
Our 8 Week Term has been designed to help you build your yoga practice from the ground up helping you to improve your balance, flexibility and strength - slowly and progressively.
The Term runs for 8 consecutive Tuesday nights starting on Tuesday 12th October until Tuesday 30th November.
Our instructor Jodie, is caring, nurturing, experienced and fully qualified - so you are in safe hands and will be made to feel welcome.
We are limiting our term to 10 people so your classes are personalised and you'll never feel left behind.
All you have to do is show up, have fun and enjoy!
What to bring: We invite you to come in comfortable clothing that you can move freely in. Please bring along a water bottle and a yoga or Pilates mat. We'll supply the blocks.
NB: The price includes 8 sessions.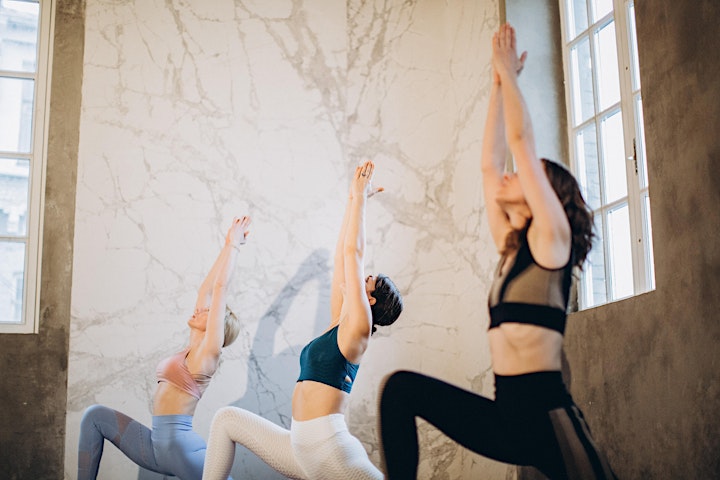 Organizer of Yoga 8 Week Term - Breathe, Connect, Move (Tuesdays 6.30pm)
Hello, I'm Jodie!
I created my business Vital Wellness Pilates out of a passion for all things movement – and from a deeply personal place of turning to Pilates myself to recover from injuries and ill health.
Growing up, I competed in both gymnastics and touch rugby at state and national levels, followed with 7 years behind a desk… and my body reached a place where it couldn't keep up.
After trying everything to find relief from constant back-pain, headaches, stress and computer-related injuries, I tried Pilates and I've never looked back!
After only 8 sessions I saw incredible improvement, and it was from this experience that I changed careers and started Vital Wellness – and now hold the highest levels of certified Pilates qualifications available in Australia.
Vital Wellness Pilates is located in Harrsidale Perth and you can find out more here: www.vitalwellnesspilates.com.au
Now more than ever it is important to nourish our bodies through movement, fuel our bodies with nutrient rich food and fill our minds with positivity and gratitude.
I'd personally like to work with you on optimising your health and fitness to serve you and support you during this uncertain time.
I look forward to meeting you in person.
With love and gratitude.
Jodie xo