Description

The YMCA Rat Race is a cheeky cheesy and awesome-ly FUN event to be held on Saturday 8th October 2016 and is designed for maximum fun and ir-RAT-ional behaviour!
Teams of two, three or four will be given a large novelty inflatable cheese to protect and carry with them for the duration of the "race" and across the finish line.
Our dedicated 'Pest Patrols' will be out to run interference and 'rescue' the cheese - adding that extra level of RATified intensity.
This exciting urban adventure event (for competitors 16 years and over) will incorporate local landmarks, fun themed obstacles, an 8km scamper, the Brisbane river, and team building activities.
The approximately 8km course starts under the Story Bridge, in Captain Burke Park runs along Kangaroo Point cliffs, through the Botanical Gardens and back.

After the race, sit back enjoy the live music, cheese and wine stalls and the ever popular food trucks!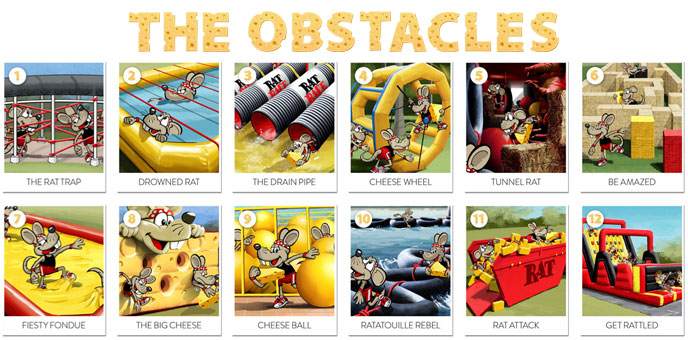 ---