YLab Rejectionathon - Gain confidence persuading and selling
Description
YLab Rejectionathon is proudly part of the Spark Festival!
Rejectionathon helps entrepreneurs, social change makers, and environmentalists gain confidence in persuading and selling. After successful Rejectionathons in San Francisco, Berlin and Buenos Aires, YLab is bringing Rejectionathon to Sydney!
At Rejectionathon Sydney, you will:
Practice getting rejected at things that don't matter - with support from team members
Learn to build a "thicker skin"
Develop confidence persuading and selling
Get more comfortable with the uncomfortable to sell more important ideas or things in real life.
Rejectionathon is a safe space to conquer your fears of criticism/failure
Discover the possibilities that can open up by simply asking!
At Rejectionathon Sydney, you'll be given a list of challenges that will put you just slightly out of your comfort zone, and you'll want to complete as many of them as you can with your team. Challenges include:
Ask a coffee shop for 10% off your order
Invite yourself to a BBQ
Buy a cheeseburger without the burger or the cheese from a fast food chain
None of the challenges are scandalous, but you will feel a bit uneasy. You'll get points for each challenge you accomplish, and the team that earns the most points will win.
In startup and social entrepreneurship, you're usually trying to do something that no one else has done before. At some point, you're going to have to sell or persuade someone (a boss, customer, or investor) on an idea or product. However, the prospect of getting rejected can be scary. Resilience in the face of rejection is one of the most important skills in life, and it's key in startup and social entrepreneurship.
Food and Drinks
Light food and drinks will be provided, thanks to our partners.
Schedule
12:00pm: Doors open, light food and drinks served
12:30pm: Form teams | kickoff event
1:00 - 4:00pm: Teams complete Rejectionathon challenges
4:00 - 5:00pm: Debrief | share learnings | judging
*If you have any special access needs please contact gary.leung@ylab.global
If you're keen to volunteer on the day, please email gary.leung@ylab.global
YLab Rejectionathon is proudly brought to you in partnership with Catalysr, EnergyLab, GreenUps and Spark Festival.
Check out this cool video of Rejectionathon!
---
About Rejectionathon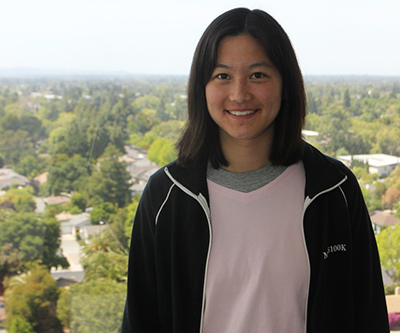 The Rejectionathon was concieved by Elizabeth Yin, a former Partner at 500 Startups in the US. When she started her adtech company LaunchBit, she needed to pick up the phone to sell ads. But this was difficult since she came from a technical background with little sales experience. From this, the Rejectionathon was created, to help people, and founders especially, improve their sales skills and increase their resilience in the face of rejection.
---
Privacy Statement
By clicking "PAY NOW" you acknowledge that your personal information will be shared with the Foundation for Young Australians. This information will be used to manage your registration and attendance at the Masterclass. We will also use this information for purposes outlined in our privacy policy and privacy collection statement.
This information will be disclosed to event partners, organisers and supporters. Because we use a number of cloud service providers and social media platforms (such as Google, Salesforce, Pardot, Survey Gizmo, Dropbox, Trello, Slack, Office R&D, Eventbrite, Facebook, Instagram, YouTube and Twitter), your personal information is disclosed to recipients located outside of Australia. Australian privacy laws will not apply in those circumstances. By proceeding to register you consent to such disclosures.
You will also be added to our mailing list to receive communications about our upcoming programs, events and opportunities. If at any time you wish to opt-out of receiving these communications, unsubscribe using the link provided or email us at privacy@fya.org.au.
For more information about how we collect, hold, use and disclose personal information, read our privacy policy and privacy collection statement.
General Terms & Conditions
Presentation content is for informational purposes only and the audience must satisfy itself as to the completeness, accuracy and suitability for purpose of such content.
You may be filmed, taped, interviewed, photographed or recorded while attending an Event, and you consent to FYA or third parties engaged by FYA filming, taping, interviewing, photographing or recording you. You further agree that FYA may use, publish, edit, incorporate or otherwise exploit any materials produced under this clause for any purpose (and authorise others to do the same) without further reference to you.
Sad pug photo credit: hannahkrajewski