Description
"the quieter you become, the more you can hear" - Ram Dass -
YIN TO NOURISH & RESTORE - ADELAIDE WEEKEND RETREAT
This nourishing experience offered by YOGA GARAGE is designed for students of all levels to discover the benefits of a quieter, more still practice on the body, mind and breath
INCLUDED
Saturday begins with a 2-hour Winter Yin practice with Karen Gunter, followed by Find your Voice workshop and Therapeutic Soundbath with Michelle Byrne
Sunday morning wake up with a healing meditation led by Jason McGrice, enjoy some time to yourself on the beach or in your villa, then sink into your second deliciously supported yin practice
Saturday 2 course dinner, Sunday lunch, hebal teas and accommodation included
---
This retreat is designed to leave you feeling calm, nourished and relaxed
---
WHERE AND WHEN
29th - 30th July 2017
1:00pm Saturday start & 2:00pm Sunday Finish
Set in Adelaide's peaceful seaside location @ Adelaide Shores Resort, West Beach, only 15 mins out of the Adelaide CBD
INVESTMENT
$325 All inclusive
$295 if purchased before June 1st 2017
note: price is for twin share accommodation
Spaces limit
---
2 DAYS OF YOGA AND MEDITATION. 3 TEACHERS. 1 TRANSFORMATIONAL EXPERIENCE.
---
ABOUT OUR PRESENTERS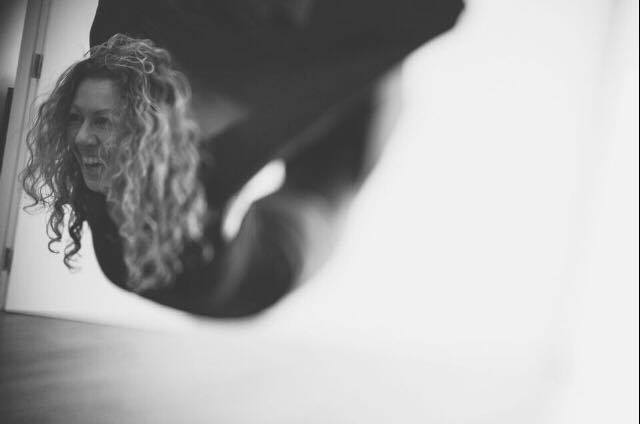 Karen Gunter began practicing yoga in 1986 to help manage chronic knee pain and soon found that practice not only cured her of any knee pain, but also improved her overall physical & emotional health.
She is committed to teaching yoga that caters to the needs of each individual, respecting that each of us is unique. In this way Karen believes that yoga is a gift for life – able to be practiced from 3 to 103!
Having a background in nursing, Karen has a particular interest the benefits of yoga practice for people with depression and anxiety, using yoga as therapy.
Karen's yoga practice teaches her to be patient, understanding and accepting without judgement or expectation (with the added bonus of feeling strong, light and full of energy)
Karen currently teaches regular classes at her Belair studio Yoga Garage, offers private & corporate classes, runs weekend yoga retreats, works with professional sportsmen & women to help improve their performance and prevent injury & teaches children from kindy to year 12 at schools around Adelaide
http://yogagarage.com.au/
https://www.facebook.com/yoga.garage/
https://www.instagram.com/yogagarage/

---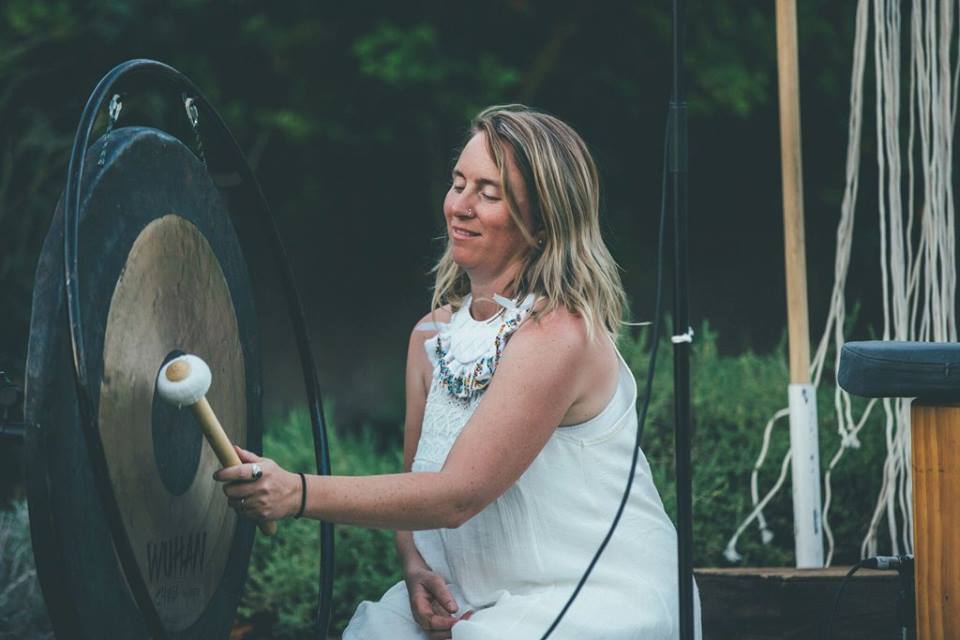 Michelle Byrne is a multi-instrumental musician, chantress and performer. Yoga, meditation and music have woven their way through Michelle's life since childhood and she loves to take people to divine, deeply relaxed states through facilitating soundbaths and workshops.
Michelle's Transfomational Voicework allows participants to reach an elevated state through chanting mantras, toning and group vocal practises, and can assist to cut through blocks to expression.
Therapeutic Soundbaths create a deeply nurturing experience where one can completely let go and find peace within. Instruments used include Himalayan and Crystal Singing Bowls, Gongs, Cosmic Tones, Chimes and Voice; invoking a sense of being held in serene bliss.
Shanti Sound was born in 2011 soon after Michelle and her husband James honeymooned in Northern New South Wales, attending Ecstatic Chant Retreat with Deva Premal & Miten. Jamming with Deva, Miten and Manose ignited a flame which is still burning brightly. After returning home to Adelaide, Michelle embarked on the journey she named Shanti Sound, sharing mantra and sacred sound on a regular basis.
Michelle has deepened her musicality and sound practice with a variety of experiences and training including attending workshops and retreats with international Kirtan artists: Deva Premal & Miten, Jai Uttal, Dave Stringer, Sacred Earth and Jai-Jagdeesh. She has formally studied Music at the Adelaide Conservatorium of Music and TAFE SA, receiving her Diploma of Music in 2007. She holds a Diploma of Sound Therapy attained through the British Academy of Sound Therapy - received in 2014.
https://www.facebook.com/shantisoundaustralia/
http://www.shantisound.com.au/
https://www.instagram.com/shanti_sound/
---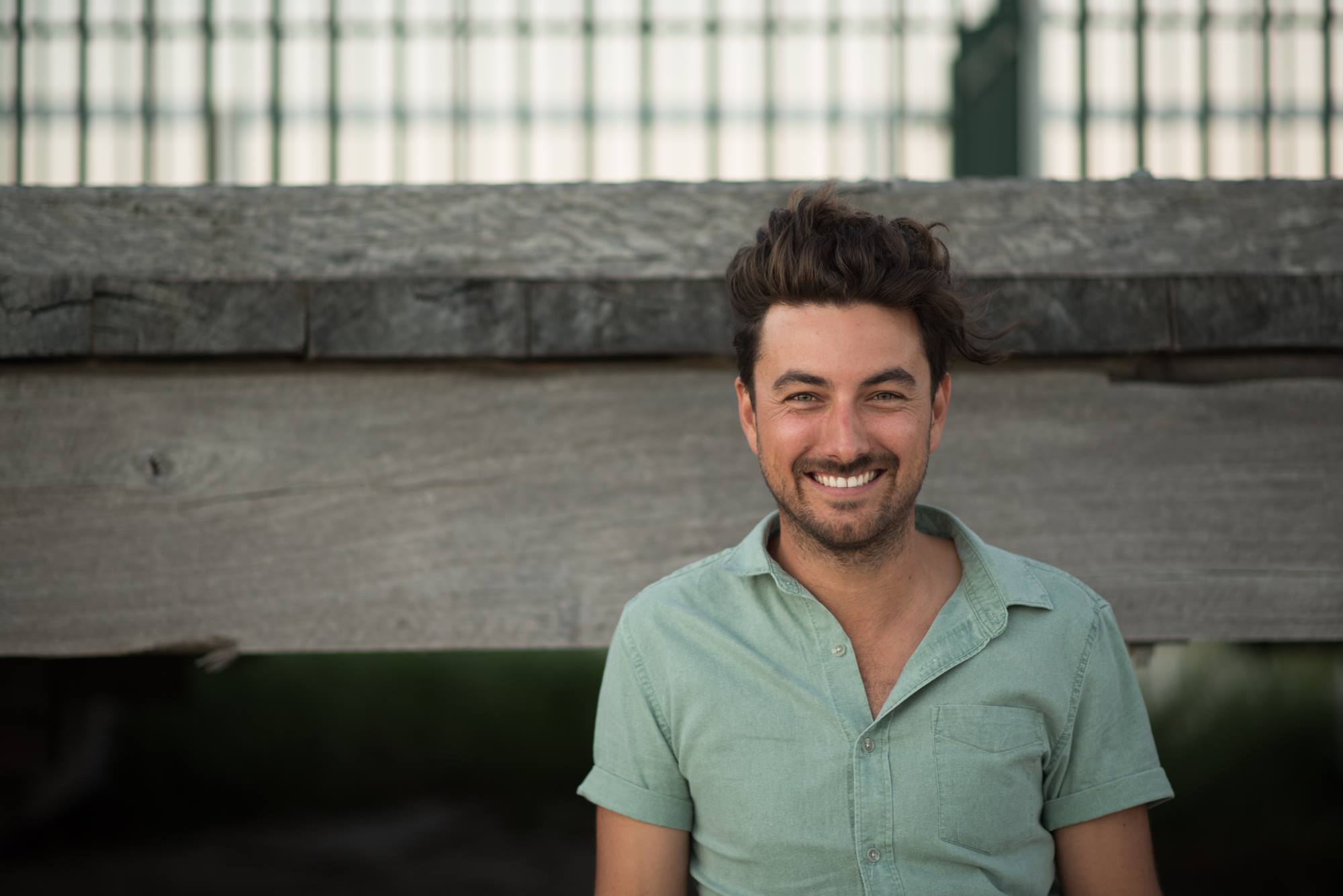 Jason McGrice is a 30 year old, spiritual healer and meditation teacher from Adelaide. His company 'The Meditation House' is a place filled with meditation classes, Reiki, spiritual healing, energetic house clearings and essential oil candles along with many other intentional healing products including his latest guided meditation album 'Daily Meds'.

Jason started his spiritual journey over 15 years ago with his first attunement to Reiki. After years spent experimenting with energy and studying spirituality he was brought to meditation to heal overwhelming anxiety. Jason has developed his own healing meditation style, where he will guide you through each layer of your consciousness entering your heart, connecting to the universe and the earth mother to release all that no longer serves your highest good. You will connect to your soul to discover, heal, grow to then onflow that light for others to heal. You will leave the session feeling light, energised & inspired. Suitable for beginners of meditation to the most devoted Zen monks.
https://www.facebook.com/themedihouse/
https://www.instagram.com/themeditationhouse/
---
EVENT CANCELLATION POLICY

If you find yourself unable to attend an event, please alert us as soon as possible.
* Cancellations 30 or more days prior to start of an event will receive a full refund
* No refunds are available for no shows or cancellations within 30 days of the start of the event.