Description
*** FINAL DAYS - LESS THAN 10 TICKETS LEFT - BOOK NOW ***
A TWO-DAY EVENT FOR THE ENTREPRENEUR WHO WANTS TO TAKE THEIR BUSINESS TO THE NEXT LEVEL
The energy is high, the people are authentic and the experience is game-changing.
Are You Ready to Be the Best You Can Be?
---
Welcome to the first ever YFactor, hosted by Shar Moore. A multi-International award winning, speaker, mentor, author and CEO/Founder of one of Australia's leading personal development newsstand magazines, YMag®.
---
Shar ran the much talked about (and sold-out) 'Elysian Experience' event in Sydney in 2015. Her events create a lasting memory for all those who attend, with solid foundations to build relationships on and an environment of learning for all. Something you would expect from someone who has ran over 300 events in 8 years.
---
For Shar, it's all about the 'Y', so the YFactor is an obvious choice for her latest creation.
A premium 2-day event specifically designed for business owners, entrepreneurs and women who are seeking inspiration, world-class support and, an incredible networking opportunity.
Are you ready for a 'content-rich, pitch-free' experience with women just like you?
---
Imagine two days immersed in the ballroom of the stunning Hilton Hotel at Surfers Paradise, learning the latest strategies to help you grow in life and business, having quality conversations with those in the room and realising, that this, is the community you have been longing for. You will meet many women who adore YMag® just as much as you and are craving the perfect work-life balance as well.

It's nice to know we are not alone, isn't it?
---
By the end of the weekend, you will have learned powerful and easy to implement tools to grow your business, met other inspiring business owners, be enriched and inspired to make a difference for your clients and the world at large.
After all, isn't that what embracing your YFactor is all about?
---
!Y this is an event not to be missed and Y you will definitely have major FOMO if you don't book soon!
There will be heartfelt conversations in a safe space with women just like you, where you can be the best version of yourself let your guard down and be open to the learnings that will take place. Combined with Shar's cheeky sense of humor, purposeful conversations that will ignite that flame that got lost somewhere between doing your BAS, Facebook ads and dealing with your inbox management every day!

For those that haven't met Shar's alter ego 'Rani Pataks' you are in for a treat. Remember, learning can also be fun!
Ladies, you know what I am talking about. The YFactor and all the segments have been carefully crafted with YOU in mind.
We've done all of the hard work securing the venue, securing the amazing speakers and now you just have to secure your ticket and start getting excited about one of the best decisions you will make this year!
---
It's not always about big name speakers motivating us from the stage.
Sometimes it's just about incredible people who have achieved what you want to achieve, sharing from the heart and teaching everything they know, without selling you anything. Don't get me wrong, our speakers ARE world-class!
That sounds like an experience to remember and invest in, doesn't it?
---
So Y not join us on October 13th and 14th 2018 at the prestigious Hilton Hotel on the Gold Coast.
---
Secure your ticket today and come and meet your tribe. You know you want too.
Book NOW and figure out the kids and animals later!
---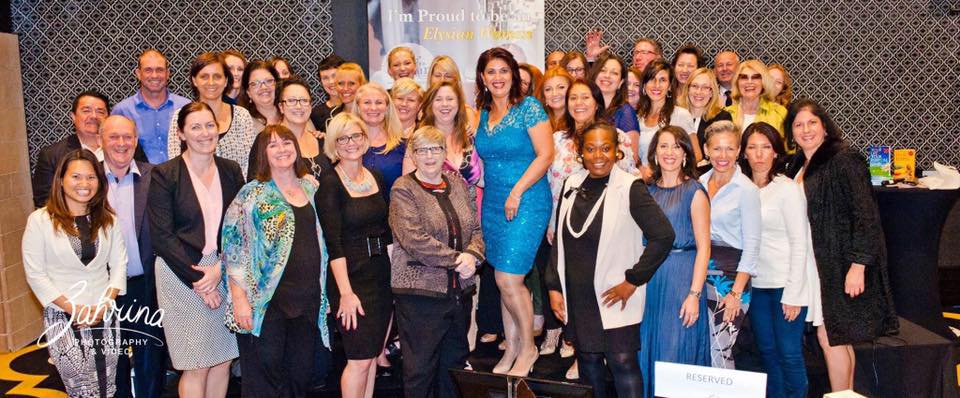 (Elysian Experience Sydney 2015)