Description
YMag® Presents -

'YFactor' 2019!
A TWO-DAY EVENT FOR THE ENTREPRENEUR WHO WANTS TO TAKE THEIR BUSINESS TO THE NEXT LEVEL
The energy is high, the people are authentic and the experience is game-changing.
Are You Ready to Be the Best You Can Be?
---


Welcome to the second YFactor, hosted by Shar Moore.

A multi-International award-winning, speaker, mentor, author and CEO/Founder of one of Australia's leading personal development newsstand magazines, YMag®.
Shar ran the much talked about (and sold-out) 'Elysian Experience' event in Sydney in 2015.

Her events create a lasting memory for all those who attend, with solid foundations to build relationships on and an environment of learning for all. Something you would expect from someone who has ran over 300 events in 8 years.
A premium 2-day event specifically designed for business owners, entrepreneurs and women
who are seeking inspiration, world-class support and, an incredible networking opportunity.
Are you ready for a 'content-rich, pitch-free' experience with women just like you?
---
Are You Ready?
The YFactor is a high-end 2-day event specifically designed for business owners and entrepreneurs who are fed up of the old paradigm of pushy, hyped up events in uninspiring surroundings.
Hosted by multi-award winning, speaker, mentor and author, Shar Moore, YFactor will teach you powerful and easy to implement tools to grow your business, give you the opportunity to meet inspiring business owners and be compelled to make even more of a difference for your clients and the world at large.
Join us on 28th and 29th September 2019 at the prestigious Hilton Hotel, Surfers Paradise, Gold Coast.
---
Y Attend YFactor 2019?
If you are an entrepreneur, it can be a lonely and challenging existence. Working in a home office, removed from a team environment you are so used to, where each and every decision you make must be now made by you.
What if there was a community where you could escape to for two days, one where there is a wealth of experience available with real and actual strategies you can take aware and most of all, one that is relevant to where you are right now in your business?
YFactor was created so women at all levels of business can come together, share their experiences, learn new and existing strategies and walk away with a real and tangible plan to work with.
Learn to work on both yourself and your business whilst identifying areas that are important to focus on right now and others that need to be left and rolled out at a later date.
It is so easy to walk into a room for two days, take pages of notes and then get confused as to what to do next. It happens all the time. But not with YFactor.
Meet fellow YMag® readers from all over Australia, at the most talked about event of the year. Bring your copies with you and have them signed by some of our very special featured women!
---
'Great event. I enjoyed all the speakers & especially having the time to connect with other women on a heart level. T
he net helping is just the best idea. I have made some amazing friendships & business connections.
Already looking forward to next year.' M.M.
---
Who Is Speaking?
Our very own Shar moore will be running multiple hands-on, no-fluff workshops throughout the weekend. Shar is an author, International speaker and business mentor who holds multiple international awards for her work with women in business from around the world. Women just like you, in fact.
Shar also has a successful business outside of this arena where she is both Editor-in-Chief and Owner of YMag®. In this, her real deal appeal separates her from the many who claim success whilst trying to show you the way forward.
For the first time, we will launch our 'YTalks - Women Worth Sharing' segments, where our esteemed speakers will deliver an eight-minute power packed and straight to the point presentation. You will definitely want to have pen in hand and your YNotebook ready!
YFactor is now in its second year on the Gold Coast, on the back of the Elysian Experience in Sydney 2015 and of course, the hundreds of YNetwork events held over the previous years. Shar certainly knows how to put on an experience to remember.
---
'Thank you for an amazing weekend and having the opportunity to meet so many wonderful and amazing people.
Love - action taking moments and connection moments that made me step out of my comfort zone.' B.C.
---
What To Expect
You will be challenged, you will be encouraged to work on your business in the room, you will be understood and you will be heard. All while being shown a way forward so you can enjoy the success you deserve for you and your family. And above all, you will form new friendships with business owners who have been right where you are now. The net-helping activity was one of the most popular last year and we know you will love it as well. The YFactor is a content-rich, pitch-free experience for the savvy, switched-on female entrepreneur. This experience SOLD OUT last year and many of the attendees immediately booked their seat for this years' experience! Wow… that's unheard of in the event industry!
---
Read what our delegates said about the first event:
Loved meeting other women who are like minded. Enjoyed spending a couple of days doing something different to what I normally do and learning from smart women. Great experience Shar.
N.V.
I feel sincerely blessed to have shared this experiences with other beautiful women who want to make this world a better place.
'Loved all of the connections that were made. There were so many inspirational women in the room.
The format was definitely a shift from the 'usual' conferences - in a good way! J.A.
---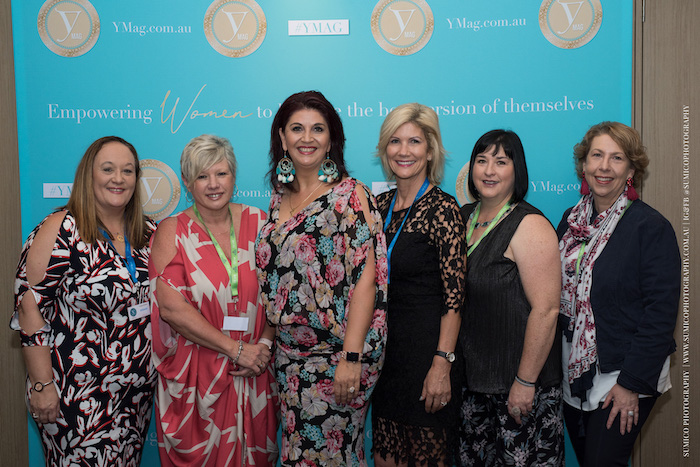 ---
SPECIAL RATE FOR ACCOMMODATION
To secure discounted room rates to stay at the Hilton Hotel Surfers Paradise during the YFactor Experience, please click here: https://www.hilton.com/en/hi/groups/personalized/O/OOLHIHI-GYFAB-20190927/index.jhtml?WT.mc_id=POG
If you wish to stay longer, please book through Ellen Buencamino - ellen.buencamino@hilton.com
** Limited rooms available at this discounted rate, so please book early to avoid disappointment