Location
King Street Wharf
Lime Street
Sydney, NSW 2000
Australia
Yeah Buoy Saturday Sesh Boat Party to kick off Summer in Sydney Harbour
About this event
💦 𝗬𝗲𝗮𝗵 𝗕𝘂𝗼𝘆 💦
☀️ START OF SUMMER BOAT PARTY☀️
As it starts to get warm and heat up again, we bring back our massive Saturday day parties! This one marking the Start of Summer. Join us for an unreal day in Sydney Harbour of sunshine, vibes, tunes and a whole lot of partying. Epic Sunset over Sydney Harbour, DJs dropping the finest House & Disco across 3 levels, come and see what Yeah Buoy Sunset Parties are all about!
Who's ready for:
⚡️ 3 Levels - 3 Stages - 4 Hours
⚡️ Cadman Party Boat
⚡️ Start of Summer
⚡️ 450 Partygoers
🔊House & Disco
"𝙊𝙣𝙚 𝙤𝙛 𝙩𝙝𝙚 𝙗𝙚𝙨𝙩 𝙥𝙖𝙧𝙩𝙞𝙚𝙨 𝙄'𝙫𝙚 𝙗𝙚𝙚𝙣 𝙩𝙤, 𝙞𝙩𝙨 𝙡𝙞𝙠𝙚 𝙖 𝙁𝙇𝙊𝘼𝙏𝙄𝙉𝙂 𝙉𝙄𝙂𝙃𝙏𝘾𝙇𝙐𝘽"
🔹 When🔹
Saturday 3rd December, 2022
3:30PM - 7:30PM
🔹 Where🔹
Sydney Harbour
WHARF TBA
🔹DJ LINEUP🔹
TBA
🔹Groups & Birthday Bookings🔹
We happily accommodate large groups or birthday celebrations with great discounts & incentives. We have you covered!
Message our page for more info.
Kindly note this is an 18+ event. All RSA laws apply.
Yeah Buoy & Cadman Cruises are Covid-Safe businesses and comply with all current regulations of Covid-19.
Proudly presented by YEAH BUOY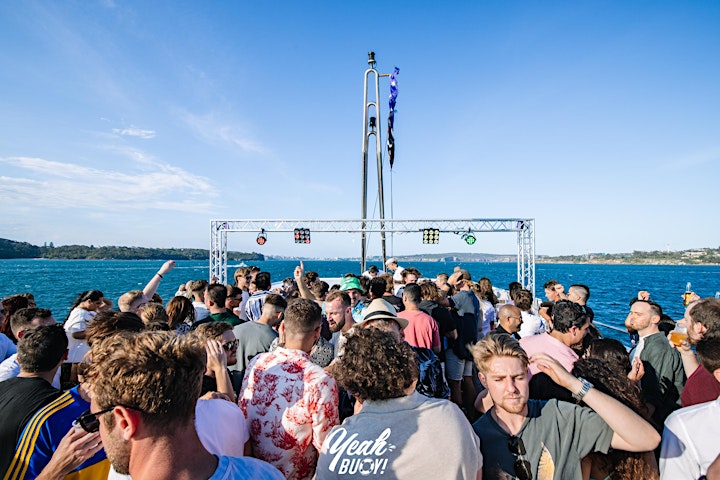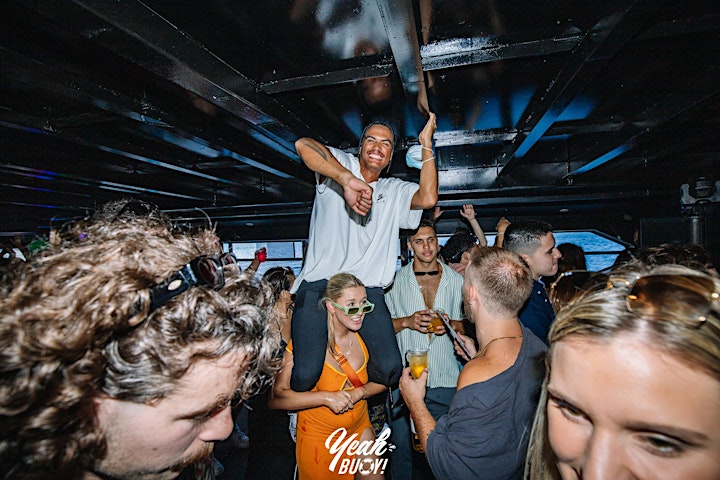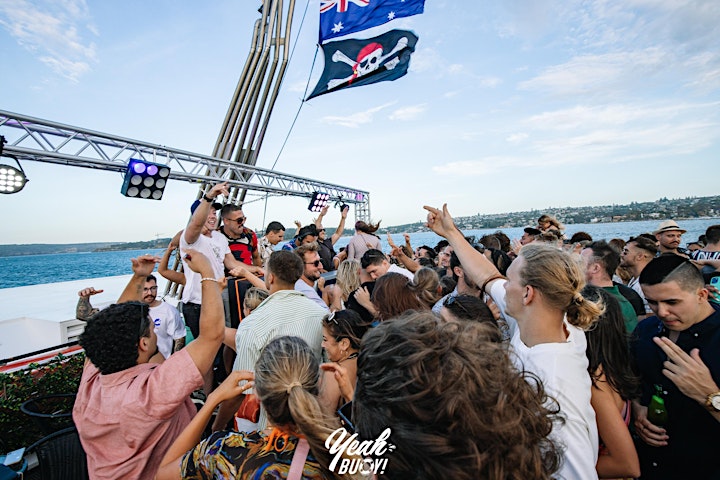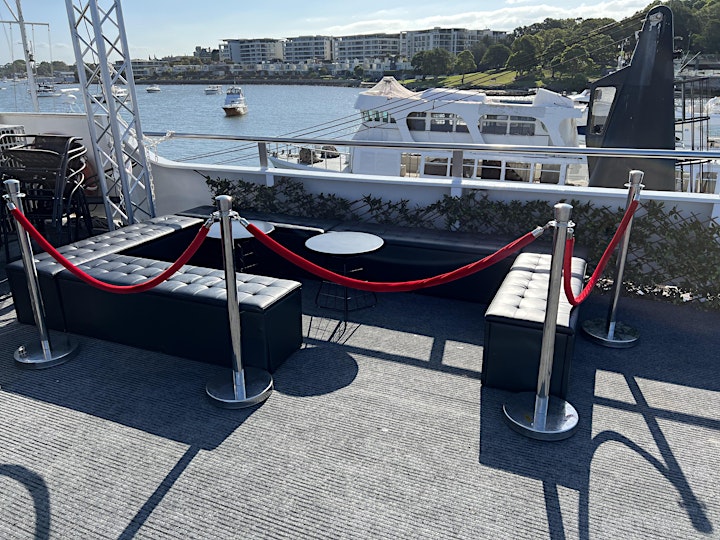 VIP Packages
VIP Booth on Rooftop or Level 2
- VIP entry
- Dedicated private VIP table
- Bottle of Vodka w/mixers except Redbull
VIP Lounge
- VIP lounge (270 degree views of the water)
- VIP entry
- Bottle of Vodka w/mixers except Redbull
- Dedicated VIP room
- 6 Pack beers/ciders on ice
- Options for decor and other drink specials