Location
King Street Wharf
Lime Street
Sydney, NSW 2000
Australia
Yeah Buoy Boat Party in Sydney Harbour - Epic views of the city partnered with 3 levels of DJs dropping House & Disco
About this event
💦 𝗬𝗲𝗮𝗵 𝗕𝘂𝗼𝘆 💦
October Boat Party
On the 15th October, we invite you to join us in Sydney Harbour for plenty of nightclub vibes partnered with a collation of House & Techno smashing through the dancefloors provided by local DJs.
Who's ready for:
⚡️ 3 Levels - 2 Stages - 4 Hours
⚡️ Cadman Party Boat
⚡ Nightclub Vibes
⚡️ 450 Partygoers
🔊House & Techno
"𝙊𝙣𝙚 𝙤𝙛 𝙩𝙝𝙚 𝙗𝙚𝙨𝙩 𝙥𝙖𝙧𝙩𝙞𝙚𝙨 𝙄'𝙫𝙚 𝙗𝙚𝙚𝙣 𝙩𝙤, 𝙞𝙩𝙨 𝙡𝙞𝙠𝙚 𝙖 𝙁𝙇𝙊𝘼𝙏𝙄𝙉𝙂 𝙉𝙄𝙂𝙃𝙏𝘾𝙇𝙐𝘽"
🔹 When🔹
Saturday 15th October, 2022
8:00PM - 12:00AM
🔹 Where🔹
Sydney Harbour
WHARF TBA
🔹DJ LINEUP🔹
TBA
🔹Groups & Birthday Bookings🔹
We happily accommodate large groups or birthday celebrations with great discounts & incentives. We have you covered!
Message our page for more info.
Kindly note this is an 18+ event. All RSA laws apply.
Yeah Buoy & Cadman Cruises are Covid-Safe businesses and comply with all current regulations of Covid-19.
Proudly presented by YEAH BUOY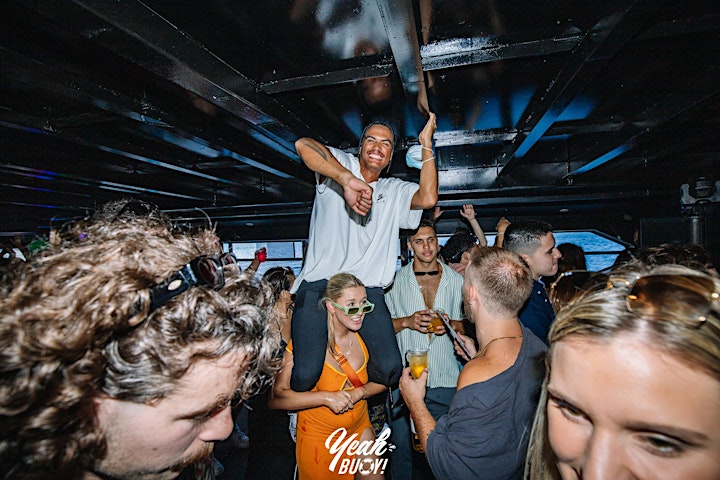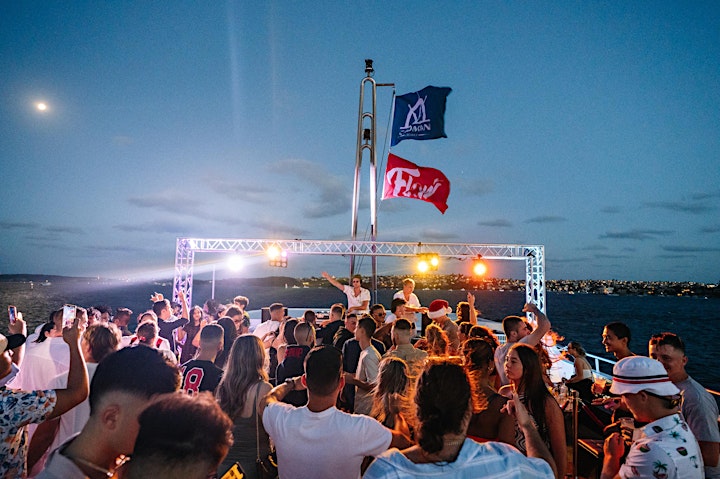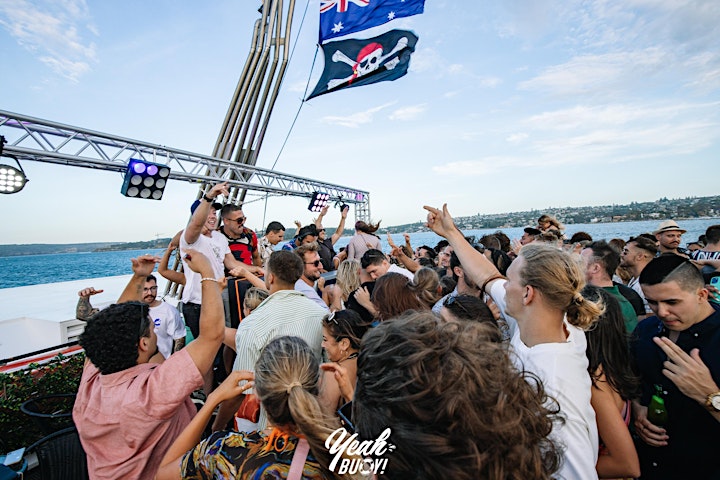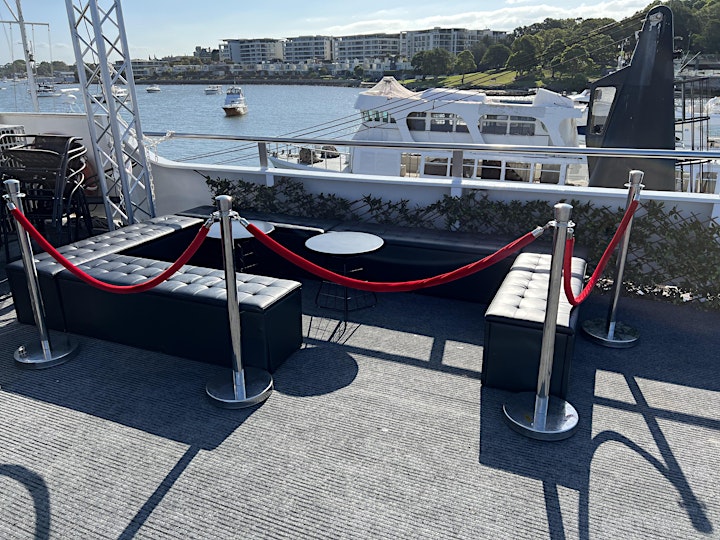 VIP Packages
VIP Booth on Level 1/2
- VIP entry
- Dedicated private VIP table
- Bottle of Vodka w/mixers except Redbull
VIP Lounge
- VIP lounge (270 degree views of the water)
- VIP entry
- Bottle of Vodka w/mixers except Redbull
- Dedicated VIP room
- 6 Pack beers/ciders on ice
- Options for decor and other drink specials