Tech Tasters about SPACE for primary school aged students with activities like: Coding, Electronics, Design and many more.
About this event
Yarra Ranges Tech School and Eastern Regional Library would like to welcome all kids between the ages of 5 and 12 to our Primary STEAM Fair on SPACE.
This event will be filled with various activities allowing the kids to get creative and explore their curiosities' within each of the technologies. Activities will range from laser cutting, craft and design, robot coding including demonstrations and even Lego construction.
SCHEDULE
4pm - 4:15pm - Guest Speaker/demonstration from Victorian Space Science Education Centre
4:20pm - Workshops begin
Kids will be in 3 groups:
Prep, Grade 1 & 2
Grade 3 & 4
Grade 5 & 6
Each group will spend 20 minutes per workshop and the workshop difficulty will be adjusted to suit each age group.
4:20pm - 4:40pm
4:45pm - 5:05pm
5:10pm - 5:30pm
5:30pm - Event Concludes
The library is open until 8pm so for those who wish to hang around you are welcome to head into the library.
Students must be accompanied by a parent/guardian or caregiver, the workshops are designed for the students and parent/guardian or caregiver to work together.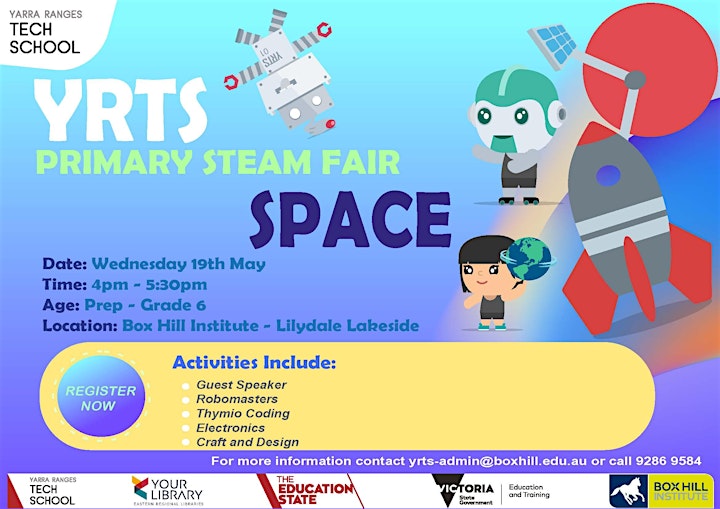 WORKSHOP 1
Students along with their caregivers will design a space themed template to be cut by the YRTS and library staff on our laser cutter. Students will be given all the necessary equipment to help bring their creations to life.
WORKSHOP 2
Thymio and Robomaster Coding
Students along with their caregivers will work together to use Thymio robot or Robomaster to maneuver around an obstacle track. Students will be shown the basics on how to code the robots and see a demonstration of all the Thymios learned behaviors.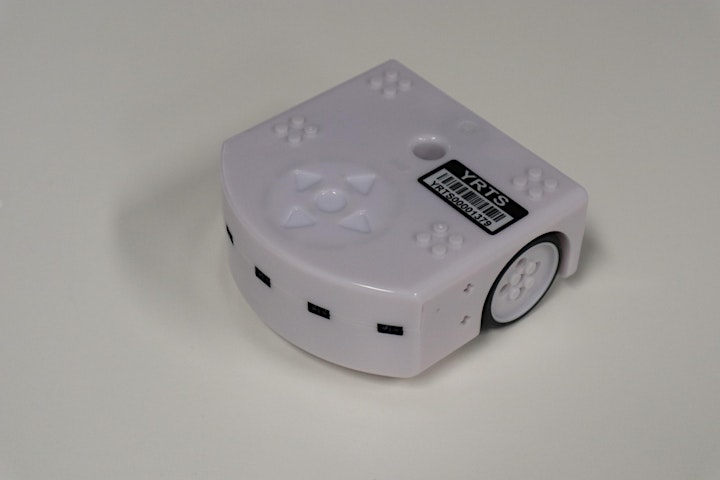 WORKSHOP 3
Students with assistance from caregivers will design a Mars rover with the LittleBits electronics. With assistance students will also be given the freedom to use the littlebits circuits to design there own creations. This is a fun experience for the students to learn how to create and follow instructions.
*As this technology can be difficult for students in Prep/Grade 1 & 2 we will be allowing this group to create a rocket with Lego instead.