Event Information
Location
Yankalilla Showgrounds
Main South Rd. Enter off Jervois Rd
Yankalilla, SA 5203
Australia
Discounted Rabbit Bait Collection Day at YANKALILLA - Pindone Carrots
About this event
We invite you to participate in the Hills and Fleurieu Landscape Board Rabbit Bait Collection Day at Yankalilla
Reports of rabbits have been increasing in the Hills and Fleurieu region. By running collection days the Hills and Fleurieu Landscape Board are able to reduce the cost of baiting. The aim is to encourage more people to bait at the same time for a whole of landscape effect.
Pindone carrots can only be used on properties that are 1000 square metres or larger.
Registrations close on Monday 28 February 2022.
What you need to do
If you are interested in purchasing DISCOUNTED Pindone carrots to help manage rabbit impacts on your property, please follow these instructions below:
1. Read through the fact sheet to familiarise yourself with the process and to further understand how the bait works.
2. Watch this short video which clearly explains what you need to do between now and the Pindone Collection Day.
3. Speak to your neighbours about your intention to bait. The more people safely baiting the better the result. This will also allow them to manage their pets during the baiting period if they have concerns.
4. Start your free-feeding of untreated diced carrots on the 26th February, 9-10 days prior to the collection day, to encourage the rabbits to get used to the new food source and ensure the best possible bait uptake **VERY IMPORTANT**.
Please bear in mind that the first of three Pindone carrot feeds needs to be scheduled three days after the last free-feed. To help with your free feeding, bags of untreated diced carrots are available for purchase from Barker Boys in Mount Barker, phone 8398 2767.
Collection Day
The collection day will only proceed if weather conditions are conducive (eg. no rain, no high temperatures). You will be notified if we need to reschedule. Bring along a bag, bucket or box to safely transport the bag of baited carrots back to your property.
Cost
Participating landholders who collect Pindone carrots on the collection day are eligible to receive a 3kg bag of Pindone carrots at a discounted price of $10 per bag. There is a cap of 2 bags per property. If you have a very large property and require more Pindone carrots please contact you local Landscape Officer on 8391 7500.
Follow up
To achieve long term relief from rabbits, you will also need to follow up with other rabbit control techniques including - harbour removal, warren destruction and fumigation. Speak to one of our Landscape Officers for advice and assistance with your follow up efforts.
COVID Safety
To adhere with COVID safe protocols, we kindly ask that you wear a face mask and maintain the required social distancing as defined by SA Health. Please do not attend the event if you are unwell or have been instructed to isolate.
This collection day is being delivered in a partnership between the Hills and Fleurieu Landscape Board , the Yankalilla Environment Centre and the Yankalilla Council.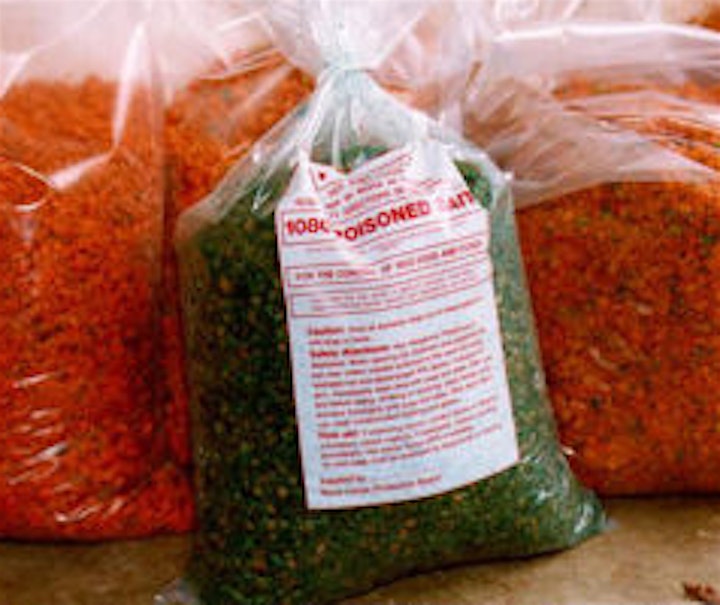 Date and time
Location
Yankalilla Showgrounds
Main South Rd. Enter off Jervois Rd
Yankalilla, SA 5203
Australia