YA ROADTRIP

Friday, April 27, 2018 at 8:00 PM

-

Sunday, April 29, 2018 at 2:00 PM (AWST)
Event Details
We believe life is meant to be an adventure...
Life is like a roadtrip. It's not just about the destination, it's also about the journey. Who you go with, and how you get there is just as important as where you are going. And often, the 'who' and 'how' determines your 'where'.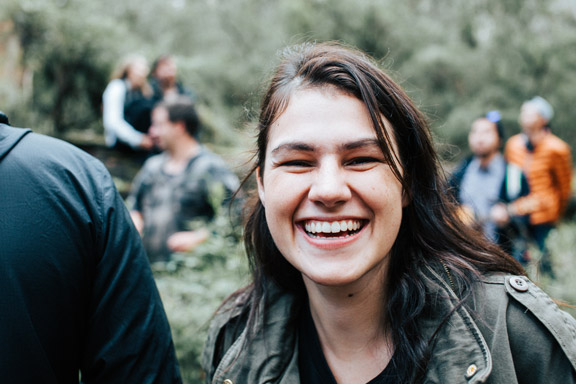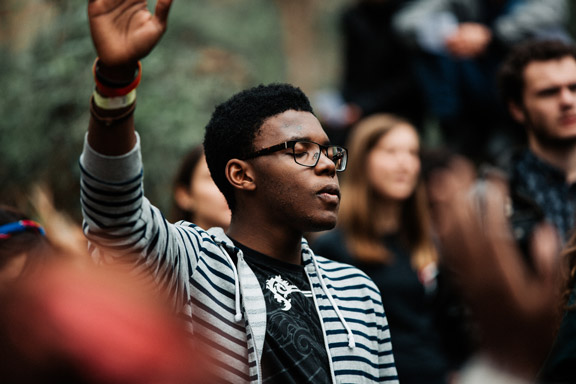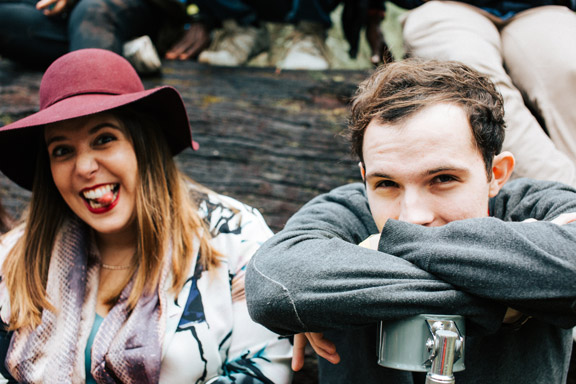 Come on a weekend of discovery with us, taking in the sights of the south-west. We'll be roaming the backroads and taking in the beauty of God's own country. You'll get to choose the route you take and along the way have conversations that actually matter, that could just mark your future.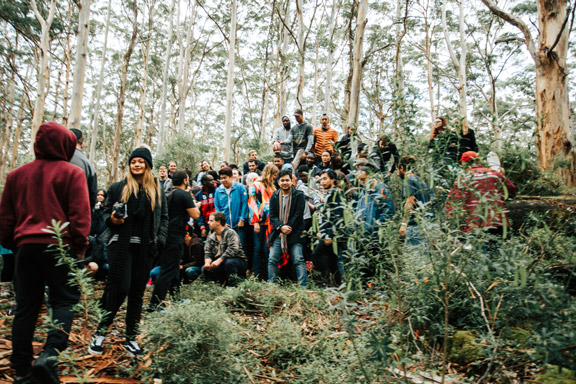 This gives us more opportunity to make the most of the beautiful south-west. Come on both for double the adventure, double the destinations, and double the good times. AND Sign up for both and get a discount!

Both weekends will be based out of our accommodation at the Busselton Baptist Camping Centre. From there we will roam Cape-to-cape from Dunsborough to Augusta, stopping along the way for all kinds of activities and adventures.

A U T U M N
Friday 27 - Sunday 29 April 2018
REGISTER NOW for this 18-35's exclusive event. Scroll down and READ BELOW for FAQs we often get asked.

<3

riverviewYA CREW

F A Q s
What is happening on the Road Trip?

This weekend is all about adventuring with people to make new friends and catchup with old ones. Our time together is broken down into 4 different driving stages: For most of the stages we will give you route & stop suggestions, but the adventure is up to you and those in the car you are travelling in for that leg of the road trip. Each leg will have a conversation guide to help you get to know those you are travelling with and have conversations that actually matter about where you are heading what you want out of your life. Our basecamp is the Busselton Baptist Camping Centre in dorm style accomodation to keep it cheap. It's an epic weekend of community that you will come home with heap of great new friends and the best possible social media feed out as we take in the sites of South West.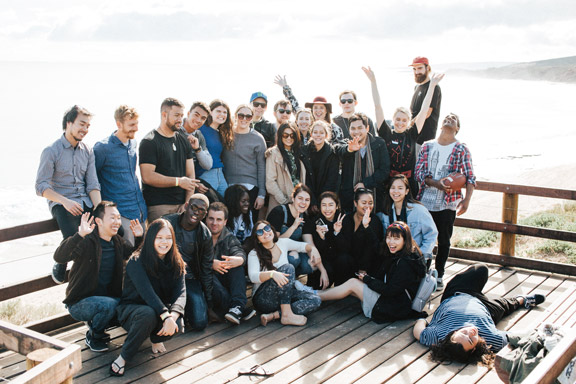 What are my transportation/parking options for getting to and from the event?
Because we believe life is better with friends, we encourage car-pooling for each stage of the weekend, including the drive to and from our basceamp in Busselton. Please use the facebook event wall as a message board to let people know if you have seats available or need a spot on the way down.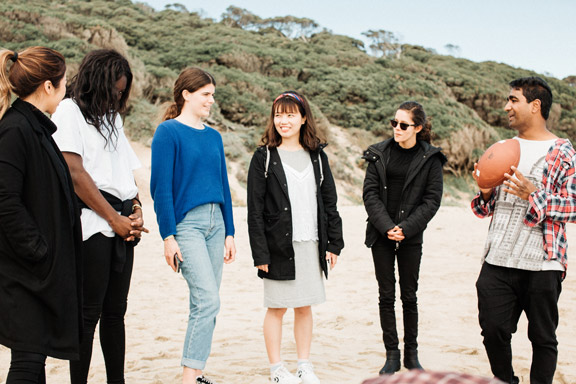 What can I bring into the event?
FOOD: This is an uncatered event as we will spend a lot of time adventuring on the road. So BRING or BUY your own food. Full commercial kitchen and cool room to prepare/store food.
BEDDING: Bring bedding/sleeping bag + pillow. Bunk beds with mattresses are provided in dorm rooms of 4-6 people. We do our best to group "talkers and sleepers" together to increase the chances of having the best weekend possible.
CLOTHING: Warm Comfortable clothes with solid shoes and water/wind proof jacket ready for any adventure you choose. Check the forecast but expect cold weather.
ALCOHOL: The campsite has a strict no alchol policy, so do not bring any, and you won't need it anyway.
ATTITUDE: It's a super fun event if you are a super fun person - it's hard to light a fire with a wet blanket, so bring your most fun adventurous self because you just don't know where it will lead, and you might just like it.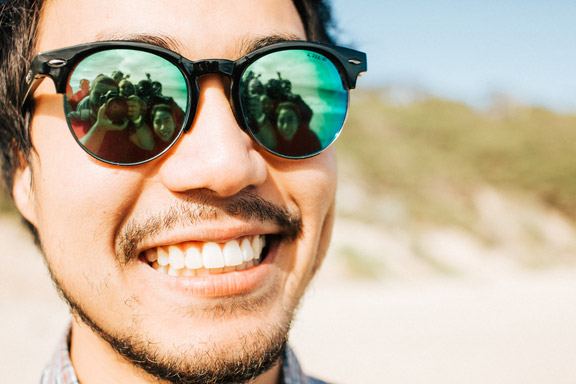 What time should we get there and when does it finish?

Leave Perth between 5:30-7:00pm on the Friday night - Take your time and drive safe!
Check-in between 8-9:30pm Friday 27 April - no rush we are just hanging out.
Check-out time 9am Sunday 29 April. We'll wake up pack up, check-out and head from the campsite into the last stage of adventure. Depending on what you choose to do, you will head back to Perth anywhere between 12-2pm and return in your own time. We will the come back together for the 5pm Sunday service at Riverview - because that's what we do!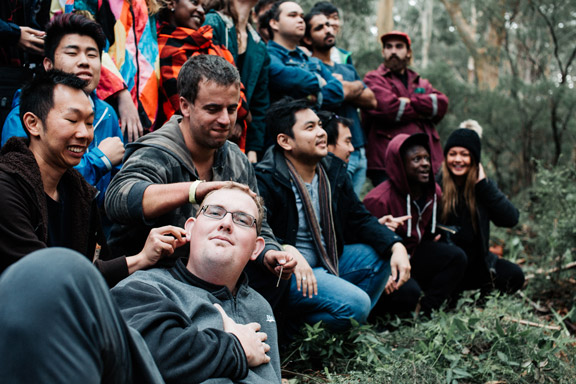 What does my registration payment include?

Your rego cost covers your accomodation and some bits and pieces and some light snacks to facilitate an epic weekend. Accomodation is clean and decent dorm-style (between 4-8) with shared bathroom facilities. Grouped in "talkers" and "sleepers" for best time/sleep.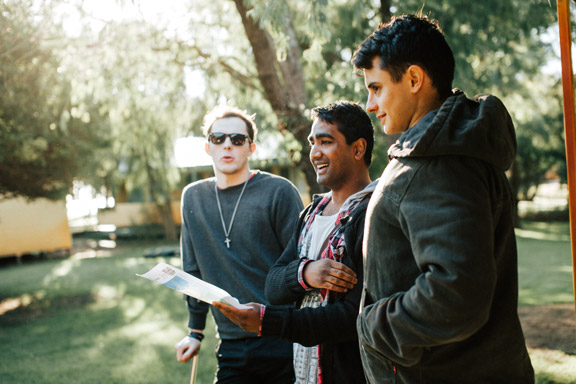 What does my registration NOT cover?
It doesn't cover your transport (fuel etc.) or food costs. It's BRING or BUY your own everything. Some activities might cost money (think entry to spectacular caves or mini-golf, food/drinks at cafes/restaurants) so bring cash or card. Think of it like a weekend away with friends, but we'll have enough friends to cater for every budget. There will be "cheap-as-free" things to do, and "fancy huh" activities, and everything in between! 

How many people can come?

We have capacity for 100 people. First in best dressed!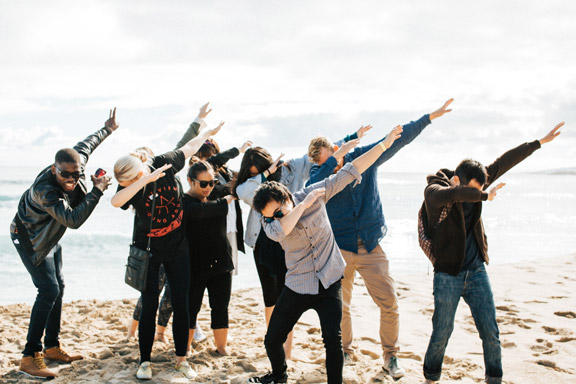 What's the refund policy?
Full refunds available until 7 days before the event.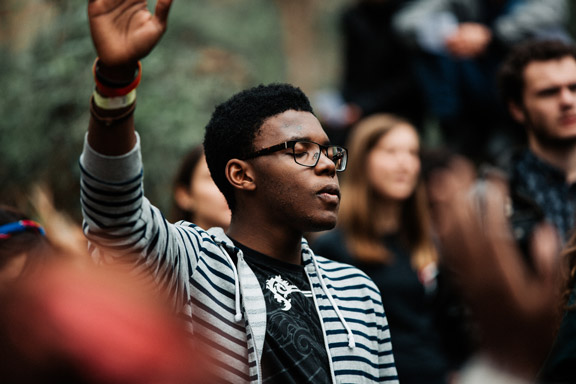 My question isn't here?
Shoot a DM to our riverviewYA facebook page or, email to Young Adult Pastor - Dave Hack or, chat to one of the YA CREW this Sunday 5pm or at FRIENDS on Thursday nights.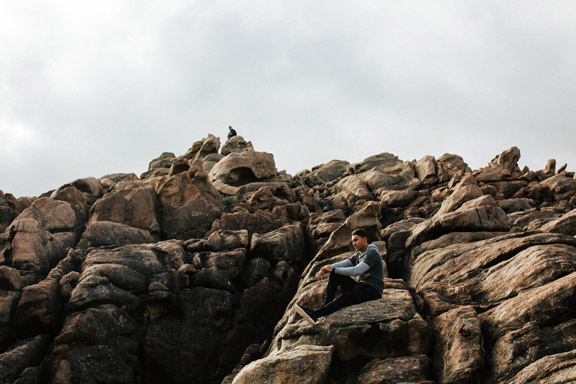 When & Where

Busselton Baptist Camping Centre
206 Caves Rd
Siesta Park, WA 6280
Australia

Friday, April 27, 2018 at 8:00 PM

-

Sunday, April 29, 2018 at 2:00 PM (AWST)
Add to my calendar
Organizer
riverviewYA is the 18-35 community of Riverview Church in Perth, Western Australia. We're all about FRIENDS, FAITH + FUTURE.