Description
MENU

XMAS IN JUNE BY JODY VASSALLO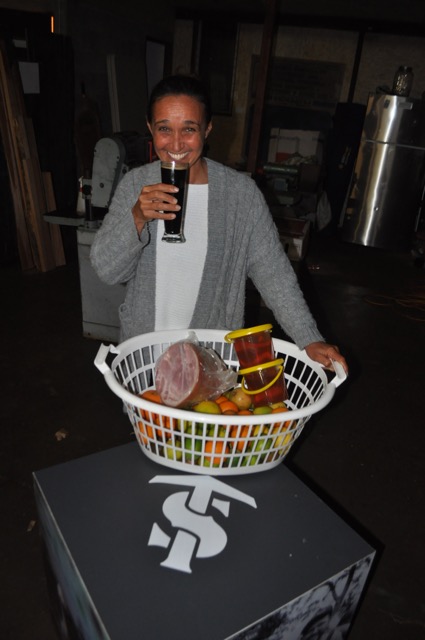 MAIN

TOP SHED PORTER AND CROMWELL FARM HONEY GLAZED HAM WITH HOME MADE HONEY MUSTARD

ROAST VEGETABLES WITH STICKY VINEGAR

WARM LEMON BUTTER STEAMED GREENS

DESSERT

COFFEE TRIFLE WITH POACHED SEASONAL FRUITS AND HOMEMADE VANILLA BEAN CUSTARD


DRINK

HOMEMADE LEMONADE



Top Shed philosophy

It is all about community and sharing

Children are welcome as we see it as a place for them to learn the value of sharing good food with friends and family.

The food is casual, honest and nourishing, if you are looking for fancy restaurant food, you wont find it here, there's no white linen tablecloths just plenty of room to sit with a bamboo plate perched on your lap and eat great food and get your fingers dirty.

There is always plenty of amazing food on offer, so there's never a rush to get in before the food runs out.

Prices are determined by the cost of ingredients and labour, we aim for ingredients to be sourced locally and raised humanely. We aim to keep the prices of events to a minimum and children under 13 yrs are free. This is because we want to come along with your kids and be part of this wonderful culture we want to create in our local community.

We want to show you how easy it is make good food for yourself and your family, we encourage you to speak with the chefs and find out what went into the meals you just ate.